We're just a week away from Delhi Comic Con now - the event will be taking place from the 4th to the 6th of December, and you can book your tickets to enter now. Comic Con India nearly skipped Delhi this year - the next show was originally planned for February 2016, but as luck would have it, the new venue, NSIC Grounds in Okhla, was available in December so the show is taking place earlier than planned. It's the fifth year for Comic Con India, and the fifth show in Delhi - older events have seen some major Indian and international publishers, of Western comics, graphics novels (if you want to make a distinction), and manga.
As usual, Comic Con India has lined up some high profile guests, including Kristian Nairn (Hodor from Game of Thrones) and Rob DenBleyker (one of the authors of Cyanide and Happiness). Also invited is Ty Templeton, a famous comic book artist who has drawn and written mainstream titles, along with his own independent series. He's probably best known for his work on Batman, including Batman '66, a continuation of the Adam West TV series.
When we heard that Templeton was coming to India, we knew we had to interview him, and Comic Con India was able to facilitate the interaction. Templeton, who's making his first visit to India, talks to Gadgets 360 about his favourite superheroes, sources of inspiration, and gave some advice to artists.
Describing the visit here as an adventure, Templeton says he's looking forward to surrounding himself in Indian culture and learning about this part of the world. "As a Canadian, I come from a country only 150 years old (though it's much older if you consider Inuit and First Nations' cultures), but I rarely get to visit other parts of the world, so this is an adventure I'm greatly looking forward to."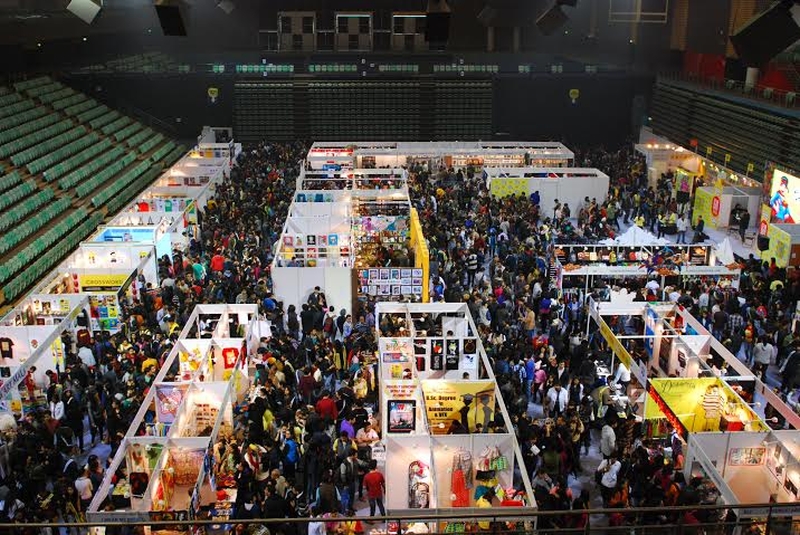 Learning and teaching
Part of the appeal lies in learning as much about a new culture as possible. Templeton says he is a research junkie, who needs to learn about every aspect that he's going to write about. "For a story that took the characters into a subway tunnel, I hopped down off the platform and walked between stations of a subway in Toronto, taking sketches," he says. "Lots of rats...eurgh."
"When I'm writing a military comic, I talk to friends who've served, or old guys in the Legion hall about their tour of duty, and I read tons of books on the subject," he adds. "You can't write or draw something authentically unless you know it."
His love for comics is very clear when he talks about another aspect of his career - teaching others writing and drawing. "I was prompted to teach classes by a fellow who watched me help someone with their drawing at a convention," Templeton explains. "They were showing me their work at my table, and I was giving them pointers and tips, and this guy said, 'You should teach at my school.' He actually suggested it to their faculty, and I was approached to teach night classes there, and fairly quickly was head of the school's 'illustration' department."
"I found I really liked teaching, and the students seemed to enjoy how I teach, so it's been a fun six or seven years," he adds. "I do it twice a week, it gets me out of my studio, and I get to connect to the next generation of creative minds."
And while Templeton is working with the next generation of creative minds, he's not shy to acknowledge the different sources of inspiration he takes from the artists that came before him. "So many inspirations... Harvey Kurtzman, Jack Kirby, Stan Lee, Herge, Goscinny and Uderzo, Charles Schultz, Walt Kelly, Wally Wood, Jack Davis, Will Elder, Al Jaffee, Curt Swan, Sergio Aragones, Neal Adams, Steranko, Will Eisner...too many others to keep going," he says. "Basically, I love Franco/Belgian comics, American super-hero guys and Mad Magazine artists, and the stars of those genres."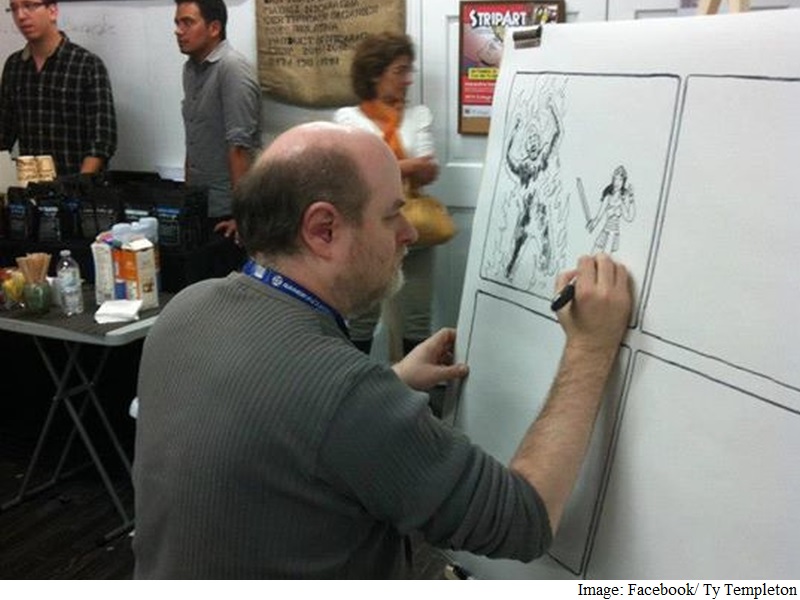 As both writer and artist, Templeton is in a position to have strong views on all aspects of making comic books. He tells Gadgets 360 that he loves the first stages of writing, where he's setting up the events and making all the pieces go click, but replacing those pieces to fit with something an editor prefers, and then having to deal with an ill-fitting piece can be painful. "As an artist, I like all the different parts, the layout, the pencils, the inks, the colours," Templeton adds.
"They all require different skill sets, and I like switching from one to another," he adds. "Probably my favourite part is getting to write and draw a story, because then I can't get mad at my collaborator for messing up."
The important thing, Templeton says, for any artist - no matter who - is to be unique. "Learn the skills and the techniques, but ultimately, be yourself, not a copy of someone else," he says. "We don't need the copy if we have the original, but a new, different, personal approach to any art form, makes you precious and needed. We have derivative art all over, show us something that's just yours."
The Universal Struggle of Superheroes
While Templeton's published history is a long list, most people probably know him best for Batman, so it's fitting that Templeton tells Gadgets 360 that the Caped Crusader is his favourite superhero.
"My favourite super-hero is Batman. He's the ultimate fighter for order in a chaotic world, and that's a universal struggle I get behind," says Templeton. "He doesn't have super-powers though, so to play fair, my favourite 'super' hero is Plastic Man. He can not only bend himself into any shape, like a lamp or an airplane, but that shape functions. The aircraft flies, the lamp lights up. That's cool."
This love for Batman is also probably why he describes working on Batman 66 as "a dream job". Batman 66 is set after the TV show starring Adam West - the amazing, camp Batman TV show that is today perhaps best remembered for the giant "BIFF", "BAM", and "POW" cards which would pop up on screen during fights.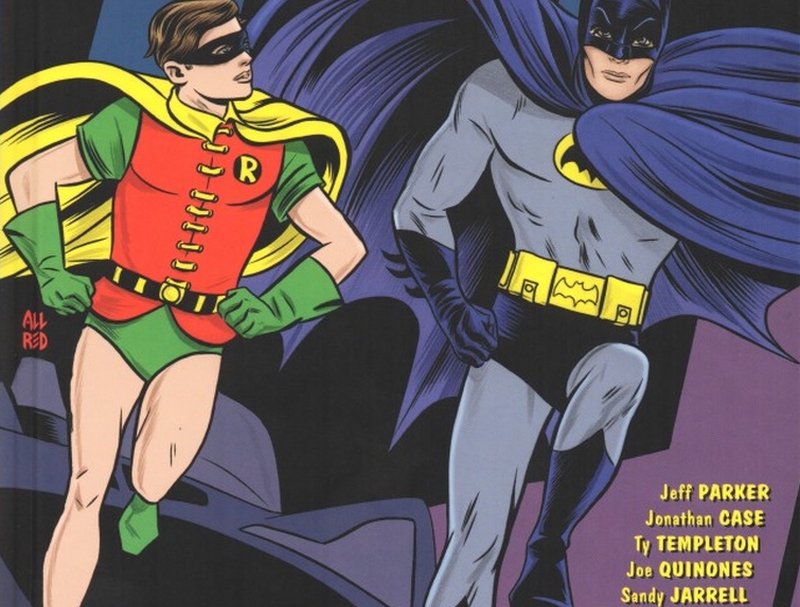 "I pestered the editor to let me work there. I draw pages while I was in a hospital so I wouldn't miss a deadline. I was literally born to draw that comic book," says Templeton. "I was just the right age to see that show when it came out. I was four years old, just learning to read, and Batman was on twice a week. I dressed as Robin and then Batman for the next two Halloweens, and probably ended up in the comics biz slightly because of that show."
"As to how it played to a modern audience? Well, it's just been pulled off the monthly schedule and put in a 'special projects' only status, so it's not catching fire in sales," he adds. "But it's doing well enough that it's not completely gone. Personally, I love that comic, and those that read it, love it too."
But Templeton is less sanguine sure about the future of superhero movies. While most people today talk about the interest in Iron Man and Batman as a recent thing, Templeton points out that this is actually a standard in the comic book industry since the very start.
"Remember, in the 40s, Superman was far more widely heard as a radio show than read as a comic book, and when the movie serials came out, millions of kids saw those that never read a comic," says Templeton. " As a result, bedrock things like Kryptonite, Jimmy Olsen cub reporter, 'Faster than a speeding bullet', 'This looks like a job for SUPERMAN', and 'Up, up and AWAY', all come from the radio show, not the comic."
"The same is true of the popularity of characters such as Riddler, Penguin, Mad Hatter, even Catwoman, who were essentially forgotten Golden Age characters until the Adam West Batman show revived them," he adds. "So the cross-pollination of movies/ TV and comics has always been there, and so it should."
But while the interest in superheroes outside of comics is a long-standing trend, Templeton believes that the tentpole movies we've gotten used to are a ticking time bomb.
"It has to come to an end. Not just the super-hero summer blockbuster, but the big budget smash-em-up summer blockbusters running against them (like Bond, and Star Wars, and Tom Cruise's latest entry in whatever genre)," says Templeton. "There's simply too little money for every studio to soak up a winner, and this year kind of proved it. There were dozens of hundred million plus [budget] movies that bombed this year, losing a fortune in studio cash. That had to put a scare into people."
"If I was running a studio, I'd make three low-budget romantic comedies with bankable stars, and rake in the cash," he adds. "Jennifer Aniston makes a better chance of returning your investment than million dollar fighting robots."