It's been a busy week for entertainment news this week. If it wasn't already clear, Robert Downey Jr - the man inside the Iron Man armour - reiterated that his character wouldn't be getting another standalone film anytime soon. Speaking on the sets of Captain America: Civil War - releasing in May - with USA Today, he said: "In a way it's [Civil War] but for me it's like my little Iron Man 4 and then it's back to the thing we all recognize. Everything pulls over to the side of the road when the thunder of an Avengers thing comes through because that's how it is until it changes. If it changes."
For what it's worth, Civil War is almost like Avengers 2.5 considering the number of characters involved and looks set to be another huge money-maker for Marvel. Speaking of Hollywood making money, some of the industry's biggest names in JJ Abrams, Steven Spielberg, Peter Jackson, Martin Scorsese and Ron Howard are getting behind Napster founder Sean Parker's idea of getting films into your home the same day as their cinema hall release. On the other hand, people such as James Cameron, Christopher Nolan and M. Night Shyamalan are opposing said idea.
It's still very early days for the project though, so until then we need to keep waiting for Blu-rays and the like, which brings us to the list below. Welcome back to The Weekend Chill, it's time to take a look at what your options are for this weekend:
TV:
Marvel's Daredevil
If the first season of Marvel's Daredevil was about Matt Murdock coming into his own as he faced megalomaniac Wilson Fisk, the second - premiering Friday - delves headlong into the issue of what it means to be a hero and the sacrifices it entails. In the process, it increases two things: the moral ante as Daredevil tries to understand his place in Hell's Kitchen, and the conflict between his life in the suit and the romantic involvements outside it. Before you begin your binge-watch, read our spoiler-free review of the second season.
New cast members include Jon Bernthal - known for his role in The Walking Dead - as anti-hero the Punisher, and Élodie Yung as Elektra, a character with a rather forgettable outing in the film world. Daredevil was the first of four Marvel superheroes planned for Netflix. Jessica Jones appeared back in November, and Luke Cage and Iron Fist will get their own series soon.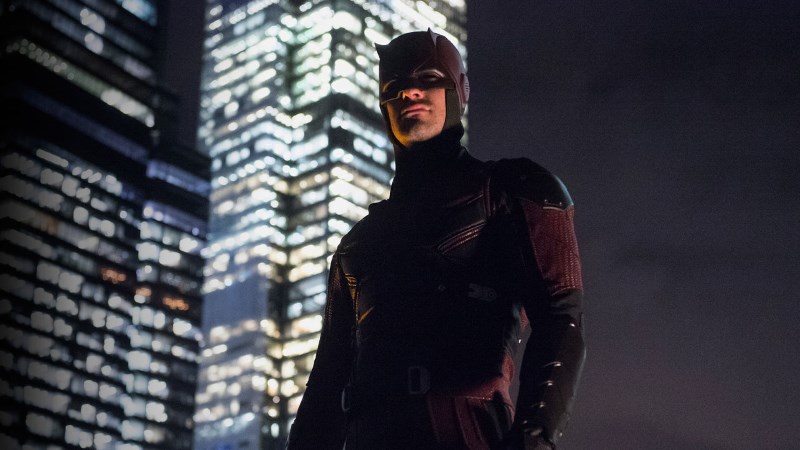 (Also see: What's New on Netflix in March, and Our Top 5 Picks)
How to access: Netflix
Time commitment: 11 hours and 16 minutes
Game of Thrones
The show isn't officially back for its sixth season until next month, so don't get too excited, but HBO has finally released the Blu-ray for season five of Game of Thrones. Apart from containing all the episodes - obviously - this disc provides you with some great special features. "Anatomy of an Episode" displays the sheer amount of work that goes into pre-production to bring the show alive, including tons of practical work alongside the needed computer-generated imagery (CGI). And then there are features that detail the war between Green and Black Targaryens, as well as one that speaks about the real-world inspirations for the characters developed by George R.R. Martin for his books the show is based on. On top of all that, there are 12 commentary tracks that give out tidbits of information such as Jaime Lannister's nod to Indiana Jones after he comes across a very tall foe, and how the look of Old Valyria was inspired by the ruins of Angkor Wat in Cambodia.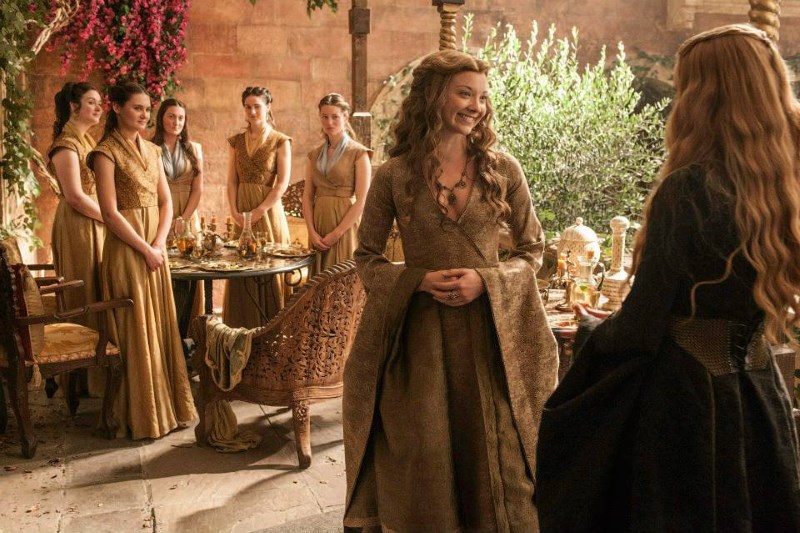 (Also see: Game of Thrones Season 6 Trailer Sets the Stage)
How to access: Available on Blu-ray
Time commitment: 9 hours and 19 minutes
Movies:
The Big Short
Starring an ensemble cast of Christian Bale (The Dark Knight), Steve Carell (The Office), Ryan Gosling (The Notebook) and Brad Pitt (Fight Club), The Big Short tells the story of a select bunch of people who saw the 2007-08 financial meltdown that severely impacted North America, Europe and Russia coming but were unable to prevent it for a variety of reasons, mostly for self-profit. Directed by Adam McKay of Anchorman fame, the film is based on a book of the same name.
And if you're apprehensive of watching something that involves the world of finance and a lot of math, fret not. The film makers enlisted the help of Margot Robbie (Suicide Squad, artist Selena Gomez, economist Richard Thaler and chef Anthony Bourdain to distill the complex world of "subprime loans", "credit default swap" and "synthetic CDOs" for an easier understanding of what the biggest Wall Street firms were up to.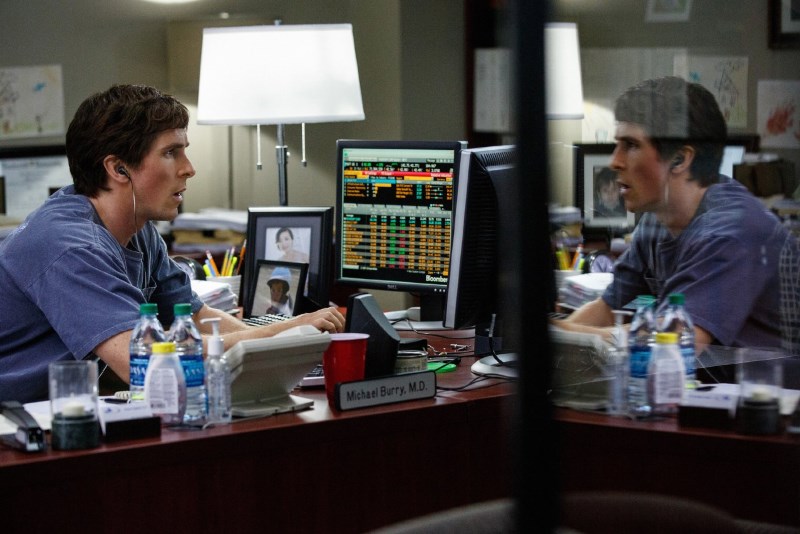 How to access: Available on Blu-ray, iTunes US, and Amazon Video
Time commitment: 2 hours and 10 minutes
Video games:
EA Sports UFC 2
In EA Sports UFC 2, fighters look like their real counterparts more than ever, and to add to that there are improvements in how you play all over. You now have greater head control to dodge sneaky attacks, and blocking and parrying is easier and snappier. Also new to the game is a "knockout physics system" that will take momentum and strength into account, and "full body deformation" to really help the player connect with their character. The game released on Tuesday in North American territories and arrived in Europe and India two days later, and has received generally positive reviews across both launch platforms.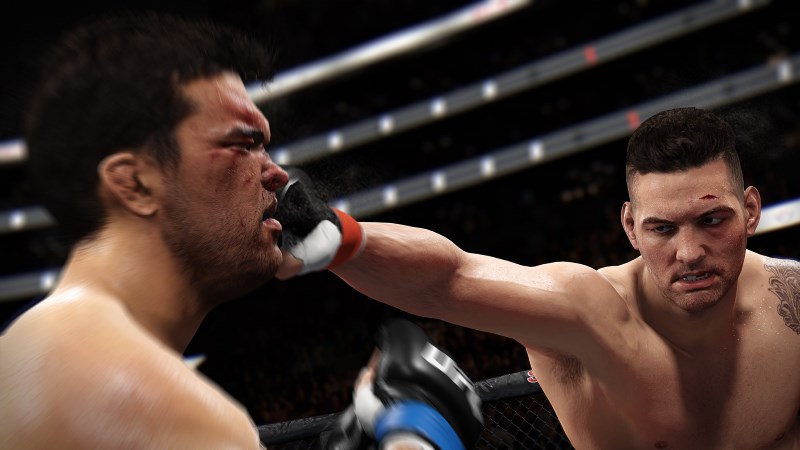 (Also see: Hitman, The Division, and Other Games Releasing This March)
How to access: PlayStation 4, or Xbox One
Time commitment: 15 minutes per game
Salt and Sanctuary
Made by the makers of 2009's beat 'em up The Dishwasher: Dead Samurai and 2013's action RPG Charlie Murder, Salt and Sanctuary continues the developers' love for cartoon violence in the form of a 2D hand-drawn imitation of the punishing Dark Souls series. Here's how Ska Studios describe the game: "Salt and Sanctuary seamlessly combines fast, brutal, and complex 2D combat with richly developed RPG mechanics. Discover, craft, and upgrade over 600 weapons, armour pieces, spells, and items as you explore a cursed realm of forgotten cities, blood-soaked dungeons, desecrated monuments, and the fallen lords they once celebrated." Also, if you're the kind to get peeved off by dying numerous times, this is not for you. Don't expect it to feed you in any way either, though the game does reward you if you put in the required work.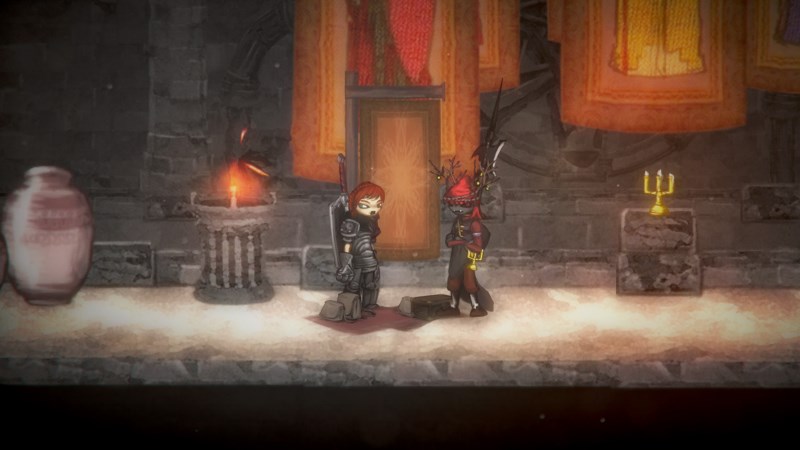 How to access: PlayStation 4 for now; PS Vita and Windows PC in the near future
Time commitment: 4-6 hours
Internet video:
Moon Shot
In 2007, Google and educational non-profit XPrize joined hands to create the Google Lunar XPrize, a competition for privately-funded space explorers to get a rover on the Moon, travel half a kilometre with it and send back high-definition videos and pictures back to our home, Earth. The 16 participating teams have until December 2017 to get there, and the first one to do so will get $30 million, roughly Rs. 200 crores. And to drum up awareness and excitement for the project, Google asked JJ Abrams to produce a documentary web series that would chronicle the efforts of everyone involved and showcase the talented and passionate individuals behind this crazy dream.
Deepana Gandhi of the only Indian team - Team Indus - in the competition is one such individual, and her story is truly inspiring. Gadgets 360 wrote about her journey: how she's blasting past societal norms in her quest to get to the Moon; and we also spoke to Team Indus in regards to their progress and what they think of the competition.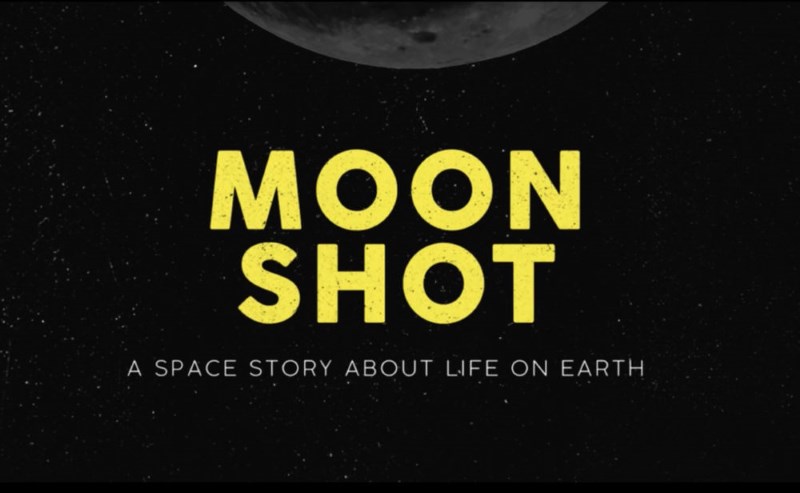 (Also see: New X Prize Aims to Show AI Is Friend Not Foe)
How to access: Google Play Store or YouTube
Time commitment: 1 hour
Music:
All My Demons Greeting Me as a Friend by Aurora
All My Demons Greeting Me as a Friend is the debut album for 19-year-old Norwegian Aurora Aksnes, who first came to fame after the first single from the album - which is incidentally also the first song in the album - hit 1 million streams in just 6 weeks on the music service Spotify. That was in February last year, and the build-up to the album's release this week with two other singles last year and a presence in EA Sports' popular and seminal football simulator FIFA 16 has been equally well received.
Aurora's dreamy voice in most songs can translate into more of a pop thing on songs such as Conqueror but overall, the album is about introspection and fears. The major highlights of the album - though it's best enjoyed in entirety - are Runaway, Conqueror, and Murder Song (5, 4, 3, 2, 1).
How to access: Apple Music/iTunes or Spotify
Time commitment: 1 hour and 5 minutes
Comics:
Superman: American Alien #5
Superman: American Alien is far from a regular comic. Instead of the standard drip of another chapter in the on-going story, Hollywood screenwriter Max Landis has opted for a 7-part mini-series that checks in with Clark Kent at various points in his life: from being a kid on the Kansas farm to a time he spends on a cruise in the disguise of someone else. And to give each of the issues a different look, Landis is collaborating with a new artist every time. From Tommy Lee Edwards - who contributed to the Christopher Nolan film Batman Begins - to Jae Lee - known for the 1998 Inhumans vol 2 that won him the comics industry's equivalent of the Oscars, the Eisner Award, a clearly distinguishable style and palette can be seen.
Superman: American Alien #5 - released this week - is probably the best entry of the series yet, though you should start from #1.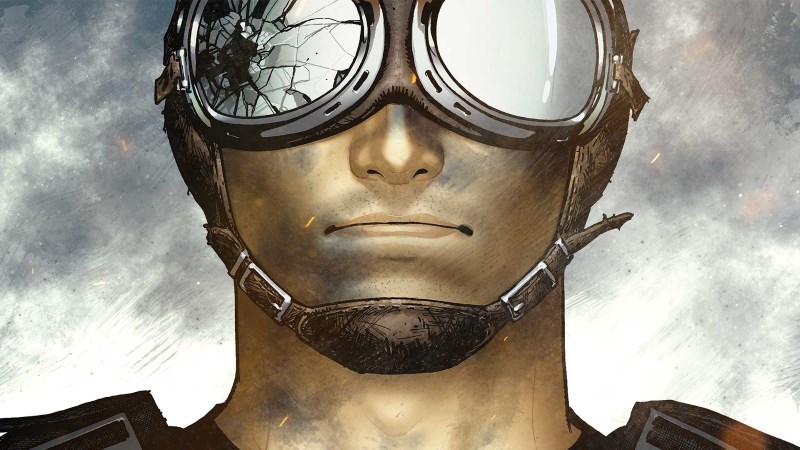 (Also see: Batman v Superman Trailer Finally Delivers on the Name)
How to access: Comixology or Read DC Entertainment
Time commitment: 1 hour and 15 minutes, if you read all five
What are you planning to do this weekend at home? Tweet your suggestions to us @Gadgets360 with #WeekendChill and we'll retweet the best ones.
Affiliate links may be automatically generated - see our ethics statement for details.