CES 2015 saw several announcements in the home entertainment and audio categories, ranging from 4K TVs and high-end portable music players to a new MHL specification and a range of wireless speakers.
Perhaps the biggest trend observed across the two categories at
CES 2015
was the connected experience, and to that end Google announced its Google Cast-Ready certification for manufacturers. Also significant, was the widespread adoption of
Android TV
by television manufacturers.
We've divided this roundup into announcements by individual manufacturers, and we begin with
Sony
- which perhaps had the most to unveil at the Consumer Electronics Show 2015.
Sony
Sony at CES
unveiled
its 2015 lineup of Bravia 4K and full-HD displays, and announced that all of its new Bravia 2015 would run on Android TV, Google's recently introduced operating system for televisions.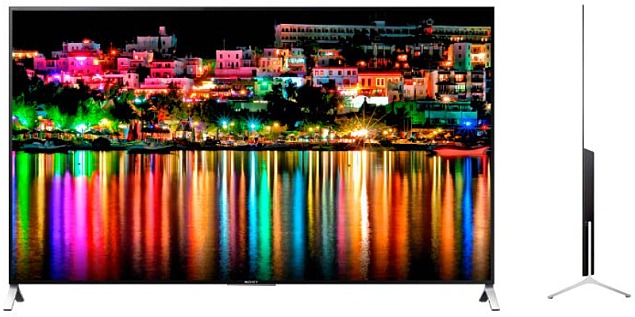 Most notable about Sony's Bravia 4K TV
announcements
was the new 4K Processor X1, which the company touts "further advances the clarity, colour accuracy and contrast". Sony also unveiled the Bravia X9000C Series of 4K LCD televisions, which it claimed was the slimmest TV to date at 4.9mm (at its thinnest point).
The Japanese consumer electronics giant also
launched
the $1,200 (roughly Rs. 76,000) Walkman NWZ-ZX2, and Android-based portable media player with an emphasis on high-resolution audio including special built-in features and a wide-variety of lossless audio formats supported.
Other Sony home entertainment and home audio products
included
a range of Google Cast-Ready speakers, new sound bars and TV base speakers, new A/V receivers, new Blu-ray Disc Players, and even a 4K and 3D projector. The company also updated its SongPal app with wider support and new features.
Samsung

Samsung had plenty of
announcements
to make at CES 2015, from its Tizen-based smart televisions to the expansion of its Milk service. Samsung introduced its SUHD TV lineup for 2015, running on its Tizen OS and using its nano-crystal semiconductor technology. The said the Tizen-based smart TVs will feature more than 700 apps. The 'S' is said to represent the top-end smart TV models from the company.
The new Tizen-based SUHD range will come in three series - JS9500, JS9000 and JS8500 - and in sizes from 48-inches to 88-inches. The SUHD TV JS9500 will feature Samsung's Chamfer bezel design, and a soft, textured Shirring design on the back.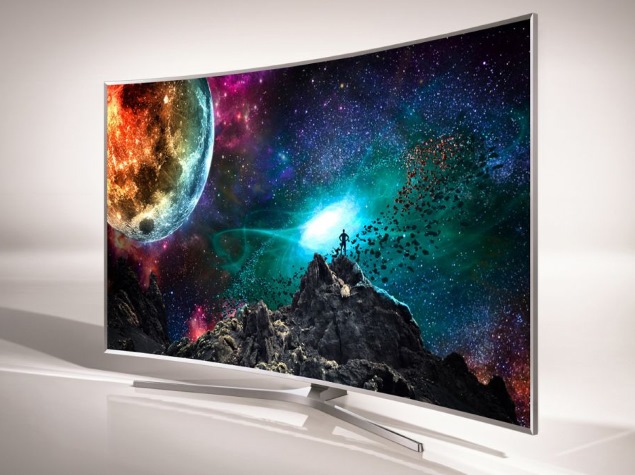 Samsung also announced the expansion of its Milk Video and Milk Music services, with the former set to be made available on Samsung's Smart TVs, while the latter will also be available on the Web. The company also added Slingbox-like features to its new smart TVs, allowing users to switch between watching content on their TV and their mobile devices.
LG
The South Korean consumer electronics giant
said it plans
to increase production capacity of organic light-emitting diode (OLED) panels for TVs, quadrupling it to 36,000 units by the year-end from 8,000 currently.
LG
says OLED is far superior to the mainstay liquid crystal display (LCD) technology, offering better picture quality as well as lower power consumption. The company unveiled several webOS 2.0-based OLED Smart TVs at CES 2015, including 4K models, several of which sported Harman/Kardon audio and LG's Ultra surround sound system.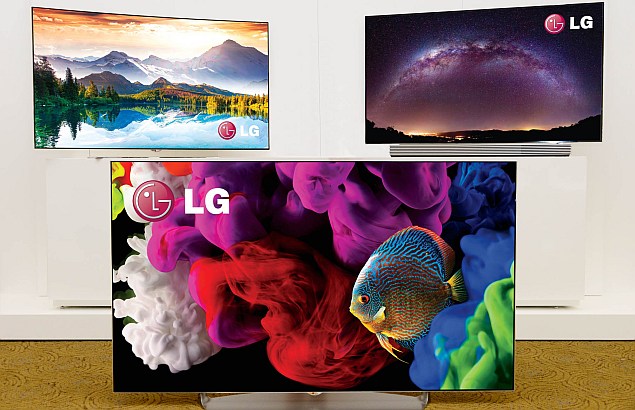 All the 4K OLED models feature the company's WRGB technology, which it says helps deliver lifelike colours. The company introduced flexible, curved and flat models of TVs at CES 2015. LG says it will also be also launching its own quantum dot TVs alongside OLED products this year in what it says is a two-track strategy.
Google
Google
at CES
announced
'Google Cast for audio', a new streaming technology on the lines of Chromecast that allows users to stream sound from connected devices (smartphones, laptops, and tablets) to Google Cast-ready speakers.
The company said, "We're announcing Google Cast for audio, which embeds the same technology behind Chromecast into speakers, sound bars, and A/V receivers. Just like Chromecast, simply tap the cast button in your favourite music or radio app on Android, iOS, or the web, and select a Google Cast Ready speaker to get the party started."
Google's new Cast for audio is definitely the company's answer to Apple's AirPlay, which also streams audio to AirPlay-enabled speakers.
The company also revealed that the Chromecast is now available in 27 countries and will expand to more countries this year. "Chromecast usage per device has increased by 60 percent since launch due to the growing roster of new apps and features," blog notes.
Sennheiser
Sennheiser
at CES 2015 unveiled
wireless editions
of its popular Momentum and Urbanite headphones. The over-the-ear and on-the-ear variants in the new Momentum 2.0 series, and the Urbanite XL (only over-the-ear variant), both, are now available with wireless connectivity options like Bluetooth and NFC-pairing.
The Momentum 2.0 wireless on-the-ear and over-the-ear models are priced at $399 (approximately Rs. 25,300) and $499 (approximately Rs. 31,700) respectively whereas the Urbanite XL wireless headphones will retail for $299 (approximately Rs. 18,950). All of them will be available in retail stores sometime later this month.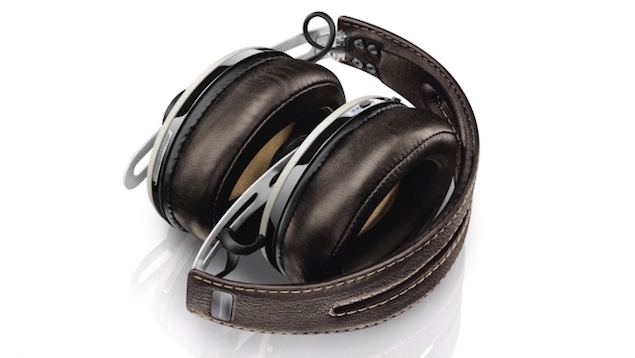 Additionally, the new Momentum headphones feature an active noise-cancellation (ANC) module. Lest we forget, Sennheiser has also updated the design of the existing wired range in a similar fashion. The Urbanite XL's over-the-ear variant is available in a wireless variant but there is no ANC. However, it has a touch-pad on the right earcup for controlling volume, changing tracks, and taking calls, ala Parrot Zik 2.0.
JBL, Philips, Panasonic, Sharp, Logitech, and others
Several other manufacturers showcased their wares or made announcements at CES, including MediaTek, the MHL Consortium, Roku, House of Marley, and Dish Network.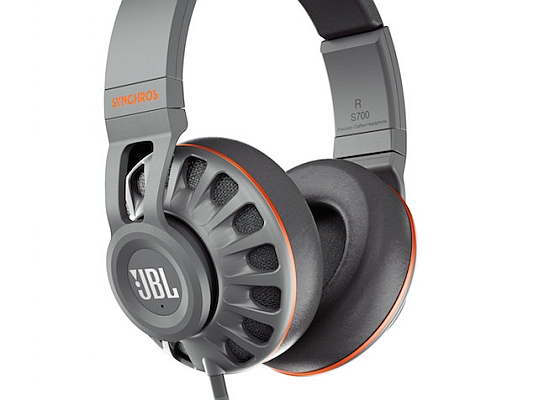 JBL
pulled the wraps off two new Bluetooth headphones at CES 2015 - JBL Reflect Response BT and JBL Synchros S210BT. These headphones have an active motion sensor that allows the user to pause/play/change music and even pick up calls using the wave of a hand. JBL also ported its proprietary Clari-Fi technology to the JBL Synchros S700NC, which was also launched at CES. Also
showcased
, were the new JBL Reflect Aware in-ear sports headphones with the ability to mix ambient sounds with active noise cancelling performance. Finally, JBL also unveiled a tiny speaker that costs only $30 (approximately Rs. 1,900) - the JBL GO.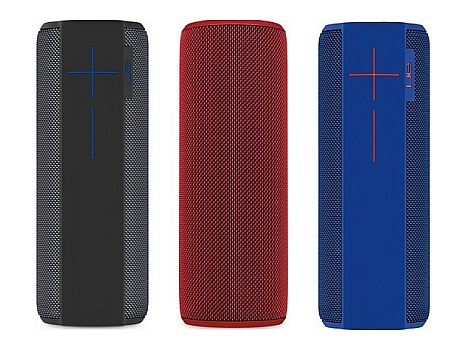 Logitech's
Ultimate Ears brand
launched
a Bluetooth-enabled wireless speaker dubbed Megaboom. The speaker is priced at $299.99 (roughly Rs. 19,000) and is said to reach US, Europe and Asia within this month. The UE Megaboom speaker is designed to deliver 360-degree sound and is IPX7-certified waterproof. Besides flaunting a stain resistant acoustic skin the speaker weighs less than a kilogram and can run for 20 hours on one full charge. The Bluetooth range of the speaker is up to 100-foot. Also, users can pair two speakers with one device to play a song together on both.
Sharp, Philips and
Panasonic
have also launched their 4K television sets in the market. Panasonic has
collaborated
with
Mozilla
and has launched
Firefox
OS-based 4K TVs - the CX600, CX650, CX800 and CX850. The firm launched Firefox OS-based televisions last year also.
Sharp also
announced
its new range of 4K television sets at CES 2015, with most of them upgrades over previous versions. The new Sharp 80-inch AQUOS Beyond 4K Ultra HD TV features a unique Pixel Splitting technology that cuts each pixel in half vertically and also enables each pixel to produce colours - converting the television's 4K resolution to a near 8K (7,680x4,320 pixels) resolution.
Sharp
is also touting an improved LED backlight and a wider colour gamut in the model. The firm has not yet mentioned the price of the model but says it will arrive later this year.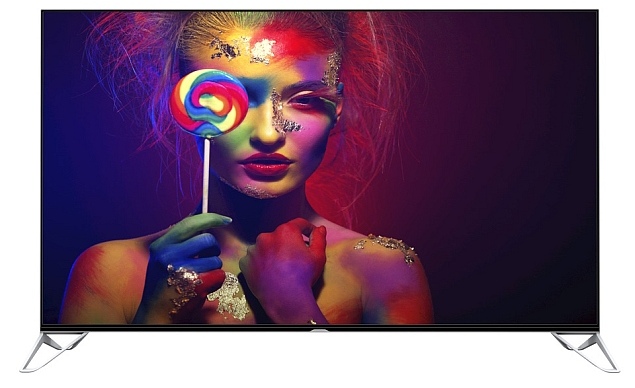 Philips
has
launched its new range
of 4K TVs at the ongoing CES 2015 event. The Philips Smart Laser Backlight Ultra HDTV models - 58PFL8900 (58-inch) and 65PFL8900 (65-inch) - play with the colours of the television panel by adding cyan LEDs and a red laser in the backlighting source. The combination is said by Philips to deliver a more accurate range of colours. The Philips Smart Laser Backlight Ultra HDTV models also incorporate full-range vertical speakers, which can be mounted on both sides of the TV or can be detached and placed away from the TV sets. Both Sharp and Philips also announced Android TV models.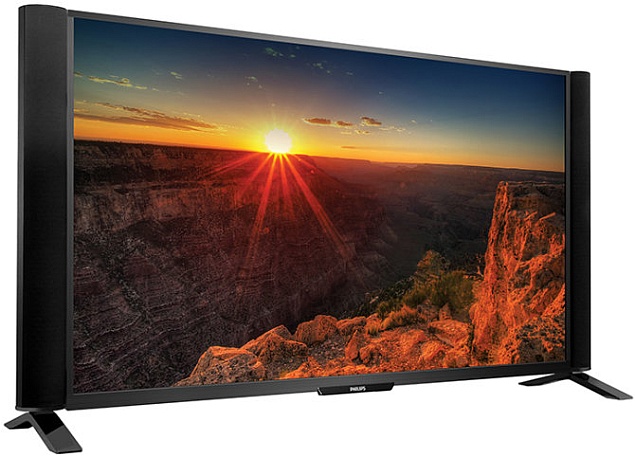 Carrying on the Android TV adoption, Taiwanese chipmaker
MediaTek
at CES also
unveiled its new SoC
for Google's television platform, calling it the first Ultra HD TV platform solution for Android TV - the MT5595. MediaTek alongside announced its partnership with Sony for specially-designed and unnamed Android TV SoC. The chipmaker also unveiled its audio SoC, the MT8507, for Google Cast-Ready home audio products.
Roku
at CES
announced
future 4K support for Roku TV, apart from Haier Roku TV models in partnership with Haier, and Insignia Roku TV models in partnership with Insignia.
The
House of Marley
also
showed off
new audio gear at CES. Its star attraction was the One Foundation sound bar based on the Qualcomm AllPlay platform that aims to provide an open source environment for audio equipment to communicate with each other. House of Marley also revealed the Journey Bluetooth in-ear headphones, Mystic and Little Bird wired in-ear headphones, the Roar on-ear headphones, and the Tribute and Legend over-the-ear headphones. House of Marley has also added two speakers in its Chant line - Chant mini and Chant BT Sport.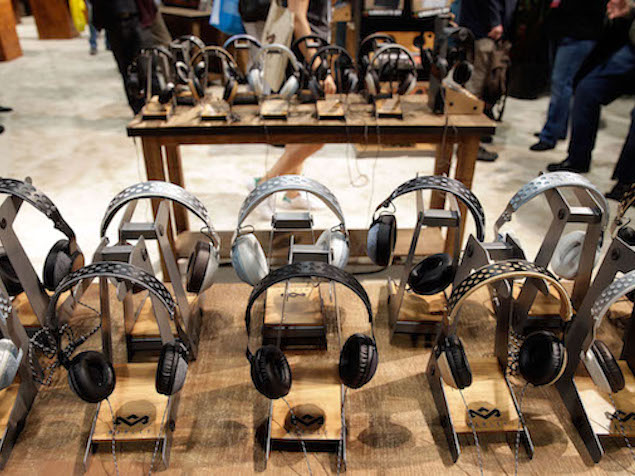 Dish Network
at CES also
took the wraps off
its long-anticipated video streaming service, named Sling TV, targeted to younger consumers who shun pricey cable and satellite subscriptions. The $20 a month service, the first from a distributor, will be available through Internet-connected devices such as Amazon Fire TV, Roku and Google Nexus Player for TVs, tablets, computers and smartphones.
Finally, the Mobile High-Definition Link (
MHL
) Consortium
announced
at CES that the next-generation MHL specification, superMHL, will be able to carry future 8K (7680x4320 pixels) video at up to 120 frames per second. The company says that the new reversible 32-pin superMHL connector can carry concurrent video, data and power charging all in a slim form factor, which is roughly the same size as the 19-pin HDMI Type-A cable.