The high-end audio industry is an old one, and Bowers and Wilkins is one of the oldest names in the industry. This British brand started out as a small electrical store in 1965 in Worthing, West Sussex in the UK, and grew quickly; today the B&W Group also includes Japanese high-end brand Rotel, and Canadian amplifier specialist Classe.
As one of the oldest high-end audio brands present in India, Bowers and Wilkins is today an aspirational brand in the country, and something that audio enthusiasts all over the country hope to own and experience. So it's not surprising that we wanted to know more about the products that the people behind the brand love. Previously, we've talked to people such as Bacardi India head Manish Seth, who told us how much he loves his old Sony Walkman, while game industry veteran Ian Livingstone explained why the iPad is now his favourite console. Gadgets 360 met Rob Sinclair, Director of Export Sales for the B&W Group about the company's products and operations in India and abroad, as well as the technology that makes him, the man responsible for B&W's international growth, tick.
Sinclair is, predictably enough, an audio enthusiast and he also spoke about the changing nature of the high-end audio industry. He told Gadgets 360 he doesn't believe the increasing growth of personal audio and multimedia devices is affecting the high end, but can in fact introduce people to high quality brands. "A part of the interest in new media is in introducing so many people to the Bowers and Wilkins brand that would ordinarily not have heard of it," says Sinclair. "Once we have them buying our headphones and wireless speakers, we can then introduce them to our core audio products as well. So the impact is actually a good impact, since it gives us the opportunity to talk to many more people than we would have if we had stuck to our traditional industry."
(Also see: How Smartphones Made the Audio Industry Rethink Headphones)

At the same time, the company has shown that it's willing to move with the times, and although it still has a factory in Worthing, some products are now made out of facilities in China. But Sinclair says that this doesn't mean the company is simply outsourcing manufacturing. "At Worthing, we manufacture all of the 800 series speakers. We see Worthing as our high-end factory, because we don't believe we could find anyone anywhere that could duplicate the quality and sophistication of the cabinets that we make at Worthing," says Sinclair. "We make everything in-house, and don't buy cabinets, since that's our own facility. We have not found any manufacturing facilities to be anywhere near as capable as our facility in Worthing for our purposes, and we would never move our high-end products out of Worthing."
"The facility in China is our own factory, it isn't an OEM contracted to us," he adds. "We control all of the processes, and when we set up that factory, we designed the production line physically in UK, built it in Worthing and shipped it over to the factory in China. The intention there was that if anything went wrong in China, we could duplicate the fault on the same line in Worthing and solve the problem. Things have now moved on and the management in China is very sophisticated of course. China allows us to make a lot of products more affordably than we could in the UK, but the quality adheres to Bowers and Wilkins standards regardless."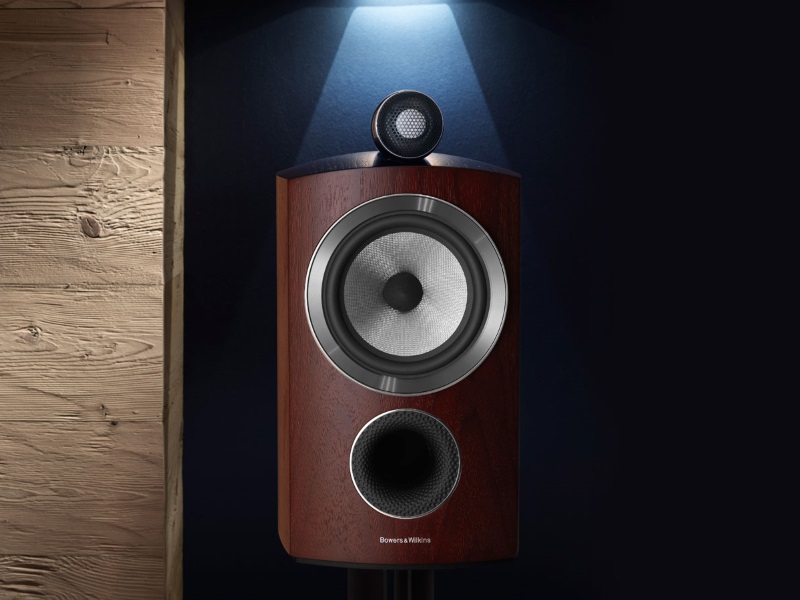 There's another product made in China that Sinclair likes as well - Apple's iPhone and iPad. Sinclair gave us a look at the gadgets he swears by, and how technology changed his life. This is what he says:
Could you describe your personal technology set up?
Rob Sinclair: I have an iPhone 5 as my personal smartphone. I find the newer models too big for my requirements. I also have an iPad Air 2 and a MacBook Air, and a Windows laptop for work. I'm permanently connected, since this helps me stay efficient on a professional level and allows me to communicate faster and more accurately.
What three apps could you not live without?
Rob Sinclair: Live football updates apps are something I definitely couldn't live without, since it would cost me a lot in phone calls to find out what's going on! I also find myself using WhatsApp a lot, and find it incredibly useful for communicating. I have around 140 apps on my phone, and I regularly use 80 of them (only two of these are games). It's primarily business and work-related stuff, and a few communication tools and photography apps are in there as well.
Other than your phone and tablet, what gadgets can you not travel without?
Rob Sinclair: If I have space, I travel with the Bowers and Wilkins T7 Bluetooth speaker. I also have the Bowers and Wilkins P5 Wireless headphones on me, which are absolutely indispensable. I listen to a lot of music on the T7, which is relatively serious audio for what it is.
What's your audio set up at home like?
Rob Sinclair: At home, I have the Bowers and Wilkins 805 speakers, but they are the last series and not the current generation model that we produce. I haven't made the transition to the new series yet, not because I can't, but because I really liked the old series. The new ones are significantly better, and I'm not only saying that because I have to, but I like certain aspects of what the old series has to offer. I also have a very old Rotel integrated amplifier which was my first audio purchase back in 1978, and I still use it. In those days, when you went to university, you got a grant. Students often used their grant cheques to buy hi-fi equipment to take to university with them. My first purchases were an Amstrad turntable and Rotel amplifier. I also have a Bowers and Wilkins Zeppelin Wireless and three T7s dotted around the house.
How has technology changed the way you work?
Rob Sinclair: It's made a huge, unmeasurably incalculable difference to the way I work. Unfortunately, it hasn't made it any easier because everyone's using the same technology. It's made things faster, but not necessarily to the benefit of one's personal health. Margaret Thatcher once said that she envisaged a time when technology would free us and perhaps we wouldn't have to work five days a week. Everybody thought 'Wow! That's a great idea! I'll vote for Thatcher'. Even back then I thought, that's not going to work if everyone is using the same technology and no one will have an advantage. Turns out I was more right than she was.
To see more stories about the apps and gadgets people swear by, check out our earlier Personally Tech stories.
Affiliate links may be automatically generated - see our ethics statement for details.