Planning on replacing the basic in-ear set that came with your phone? If you're looking for something that's a little nicer looking, or more comfortable to keep wearing for long hours, then it might be time to switch to a nice on-ear or over-ear pair. These headsets can make a nice fashion statement, and there's a huge range of variety here, so you can find something that suits your personal taste.
(Also see: Tech 101: Things You Need to Know Before Buying Headphones)

Where in-ear headphones are preferred for their portability and convenience, on-ear and over-ear headphones are known for their comfort, sound and styling. These headphones feature larger drivers that are capable of a wider range of sound and sonic prowess, and sit atop your ears rather than deep inside your ear canals.
(Also see: Best In-Ear Headphones for Every Budget)

Today, we go into the details on the best on-ear and around-ear headphones available in various budgets. Whether you're shopping without a price limit or you're looking at an affordable option for home use, you'll find something that suits you in our list of the best on-ear and around-ear headphones for every budget.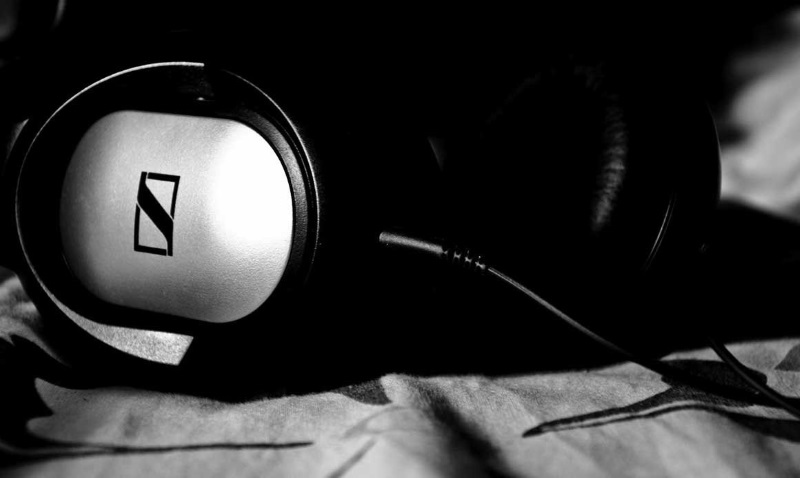 Best under Rs. 1,000
Sennheiser HD180 - Rs. 990
A classic product, the Sennheiser HD180 has been the company's top-selling entry level around-ear headset for many years now. The headphones completely wrap around your ears for a comfortable fit, while the lightweight plastic build keeps it comfortable over long periods. One of the biggest pros of the HD180 is the 3m cable, which makes this the ideal headset for home use, whether it's with a TV, computer or smartphone.
Also consider: JBL T250SI - Rs. 849
Best under Rs. 2,500
Audio Technica ATH-AX1IS - Rs. 1,565
Among the cheapest over-ear headsets in the Audio Technica range, the ATH-AX1IS look and feel fantastic, with generous cushioning in the ear-pads and 36mm drivers running the show. The headset also features a folding design for easy storage, as well as an in-line microphone and remote. It's one of the best budget over-ear products you can buy.
Also consider: SoundMagic P21 (Review) - Rs. 2,499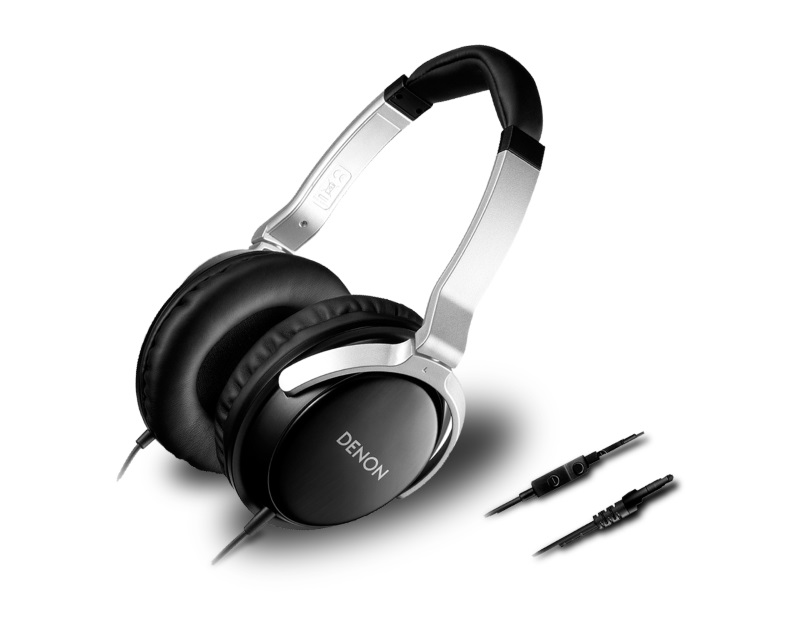 Best under Rs. 5,000
Denon AH-D510R - Rs. 4,499
A premium brand with a solid presence in high-end and high-fidelity audio, Denon also manufactures excellent headphones, such as the AH-D510R. An on-ear design (although it might wrap around smaller ears) with 42mm drivers, the D510R is known for its balanced, natural sound. It also features an in-line microphone and remote, making it mobile-friendly.
Also consider: Audio Technica ATH-M30X - Rs. 4,037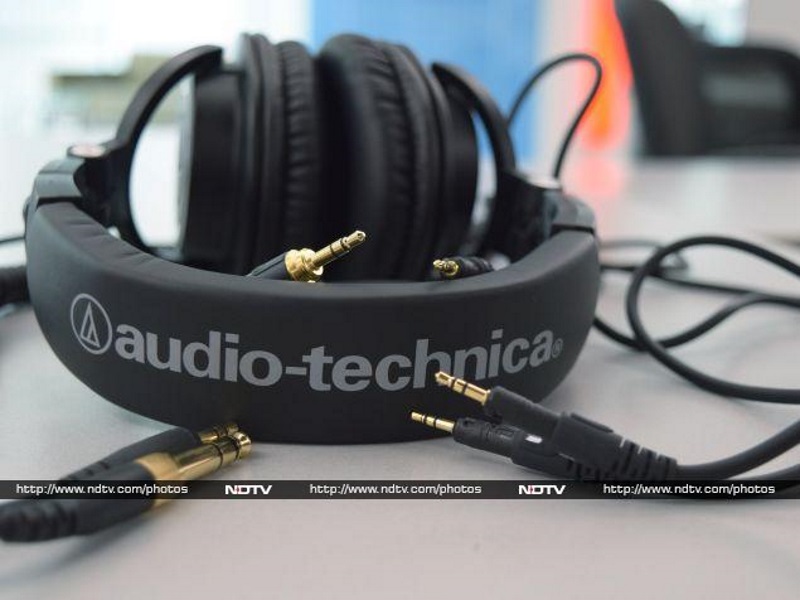 Best under Rs. 10,000
Audio Technica ATH-M50X (Review) - Rs. 9,499
A true headphone legend, the Audio Technica ATH-M50X is widely recognised as one of the best around-ear headsets and monitors you can buy at under Rs. 10,000 today. With a neutral, balanced sound that is driven and exciting across the frequency range, the ATH-M50X is a solid, well-built and driver performer that is widely used professionally and for leisure. The detachable cable design also ensures that your headset isn't rendered useless just because a cable frayed over time.
Also consider: Marshall Major - Rs. 5,999
Best under Rs. 20,000
Sennheiser Urbanite (Review)- Rs. 15,990
Few people expected Sennheiser's Urbanite headphones to be as good as they are, and we're pleasantly surprised with how appealing the overall package is. Great looks, solid design, premium materials and a pleasing sound are what make up the Urbanite on-ear headphones. The headphones provide a mostly neutral sonic signature, but it does tend to subtly enhance the right frequencies across the range to add a bit of excitement and drive to the sound. A really good looking headset, the Urbanite will also appeal to the fashionista in you.
Also consider: AKG K702 - Rs. 19,701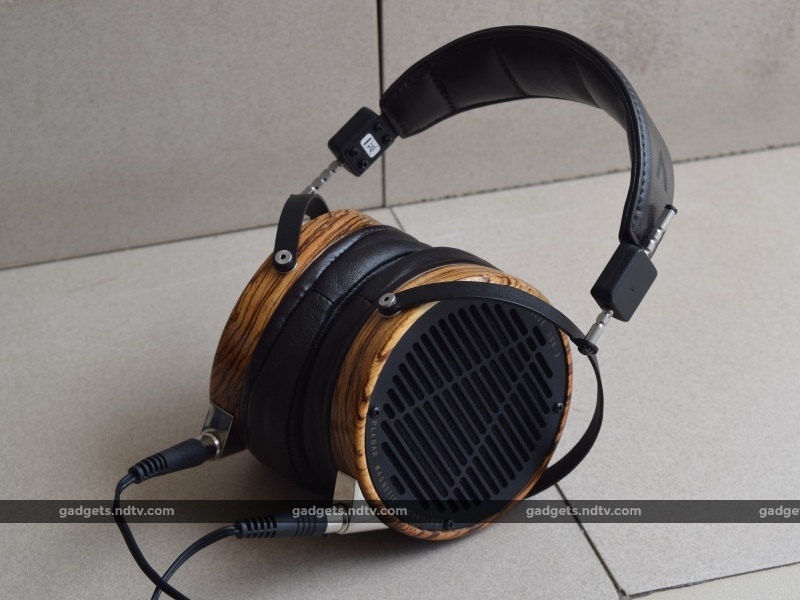 Best - budget no bar
Audeze LCD-3 (Review) - Rs. 1,34,900
Rightly considered to be the best headphones in the world, the Audeze LCD-3 is a massive pair of headphones with an impedance rating that is so high, it needs a dedicated amplifier to bring the best out of it. Once suitably amplified, the LCD-3 provides a sound that is so open, immersive and detailed, that all other headphones will seem inadequate. Powered by planar magnetic drivers, the LCD-3 is the best pair of headphones you can buy if you have the money to spend, and is the ultimate in personal audio listening.
(Also see: The King Headphone Amp, Crowdfunded for Audiophiles)

Also consider: Sennheiser HD800 - Rs. 72,721
These are some of the best on-ear and around ear headphones you can buy today, and no matter what your budget, there are great products on offer. Do you have any other recommendations? Let us know via the comments.
Affiliate links may be automatically generated - see our ethics statement for details.