Marvel fans had some misgivings with Avengers: Age of Ultron about the less than compelling nature of its villain in addition to the overcooked broth it turned out to be, when the film released last year. That didn't stop it from earning $1.4 billion (roughly Rs. 9,300 crore) at the worldwide box office, thanks in part to the resounding success of its predecessor, 2012's The Avengers.
And now with the film's television premiere on the horizon - 1pm and 9pm on Sunday, April 24 - Star Movies put together a show for its fans in Mumbai.
Part of the attraction was a virtual reality experience called "Battle of Avengers Tower", created for the Samsung Gear VR. Though it uses elements from the film's living room scene, the 2-minute long VR experience was specifically created to promote Age of Ultron's release, with the help of London-based VFX studio Framestore, who won an Oscar for their work on the 2014 space crisis story, Gravity.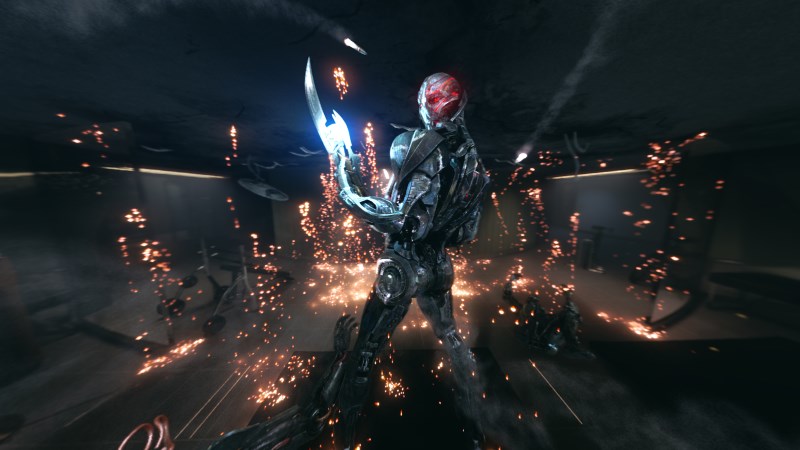 (Also see: Lego Marvel's Avengers Review)
You start quite literally as Iron Man, replete with the heads-up display (HUD) that helps Stark (or rather you, in this case) keep a check on the suit, thankfully minus the green screen and the motion-capture dots. The Chrysler Building glitters in the New York City night sky out in front, and if you look closely you'll see your face - the gold-glinted helmet armour - in the reflection on the glass below. Move your head around to access the HUD elements, and find out the status of missiles and Stark-patented "repulsor" tech. It doesn't feel unnatural, surprisingly, and that's because an augmented reality display naturally lends itself to VR.
But it's only when you hit "Start" that the real action begins. Transported now into the living room, you proceed to blast your way through - while flying, of course - Ultron's minions who easily give away to the firepower launching itself out of the Iron Man armour. And to make you appreciate the action happening all around you (VR is 360 degress, so you can look in any direction) and more importantly not to give you motion sickness, Framestore have decided to play out the entire thing in super slow motion aka bullet time. It's like being a fly on the wall while your favourite Marvel characters chomp their way out of a sticky situation.
It's almost like being a fly on the wall though. Instead of watching things play out from the sidelines as you would with traditional film, the VR medium places you right in the thick of things. As the experience progresses, there comes a point when the patriot shield and the demigod hammer is floating in front of you but the wow-moment is actually behind you. Turn your head back and you will see all of Iron Man, Captain America, Thor and Hulk all around you, and it almost feels like they have your back, quite literally. Rather than merely watching it all unfold, Battle of Avengers Tower makes you feel one with the Avengers, at the cost of missing out on some of the action.
(Also see: Daredevil Season 2 Review: A Dangerous Cocktail)
To add to that is Ultron's reveal at the end. You can feel the menace he represents, and it's chilling to see him from up close. Given that the experience is over in two minutes, it's tempting to watch it on repeat.
The Avengers VR booth drew a sizable crowd at Star's event on Wednesday, but it wasn't the highlight. That honour belonged to four life-size statues of Marvel's finest: Iron Man, Captain America, Thor and Hulk. Well except Hulk, we suppose, considering how funny a life-size Hulk would look next to the other three. Made for the first film's release back in 2012 and used at the Berlin premiere among other events, a Star network representative told Gadgets 360 that they had been imported into India just for the event.
What's unfortunate though is that Black Widow and Hawkeye were nowhere to be seen - neither in the VR experience nor in statue form - which is a continuation of Marvel's second-string treatment of the characters. This is nothing new of course, but it is the absence of the former in Scarlett Johansson's character that is damning. With almost 47% of the comic reading base female, you would think studios would do more to attract them to the big screen. For what it's worth, Marvel brought in a female character with Scarlet Witch in Age of Ultron, though she was offset by the addition of her twin Quicksilver and the omniscient Vision.
(Also see: Marvel Movies Should Take Notes From Jessica Jones)
Unfortunately, the studio subverted any potential offsetting with the latest Marvel adventure - Captain America: Civil War - continuing the male-oriented approach with the introduction of Spider-Man and Black Panther. It won't be until 2019 that the situation will be addressed, with the release of Captain Marvel. It might ultimately not mean much in the bigger picture, but it's a start.
The virtual reality experience Battle of Avengers Tower is available for free on the Oculus Store. You can also watch it on any phone or tablet - just open this video on your mobile device and move it around. If you're interested in watching Avengers: Age of Ultron, tune into Star Movies on Sunday, April 24 at 1PM or 9PM.