Sixty years after it started operations in Delhi, Delite Cinema in Daryaganj is now a senior citizen. In an age of multiplexes and halls that seat around 200 people, Delite is an anachronism with a balcony and three levels of stalls, with tickets that range from Rs. 130 for a balcony, down to Rs. 60 for the lower stall. Despite this, it's also one of the most heavily modernised halls in the city, and today, it's the
first to feature Dolby's new Atmos sound
system.
Delite's owner Shashank Raizada was just a boy when the hall was started by his father in 1955. In that era, leaders like Jawaharlal Nehru and Indira Gandhi would watch movies in Delhi's first air-conditioned cinema hall, and movie starts like Shammi Kapoor and Madhubala came to attend premieres.
Over the years, the cinema would lose its sheen as New Delhi took over from the ordinary Delhi, and then in turn made way for the halls and then the multiplexes of South Delhi.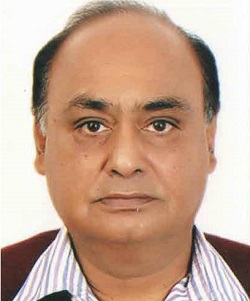 Throughout this time though, Raizada (left) has steadily been making updates to the 980 seater hall, and when we go to meet him in his office on top of the theatre, he's positively buzzing with excitement, and can't wait to show us around the building.
"We use the latest technology, and keep upgrading our hardware, because I want people to have a world class experience. Other people try and save money and cut corners at every stage, but I'm passionate about cinema, and don't look at just the budget," he says, before talking about the new projectors that Delite uses, "Christie 2220s, which we bought in 2013. We're also using the latest Harkness Screen, it makes a big difference, without a good screen the picture will look dull."
Walking through the hall, he's quick to point out the quality of the seats, and the lush carpet underfoot. In 2014, Delite doesn't seem like an outdated place to visit - it looks extremely comfortable and modern, yet not.
That's because Raizada is contemptuous of modern design trends, like "gypsum, aluminium, metal things," and instead speaks of the "neo-classical design," pointing to marble pillars, and thick woodwork that's there in every single space inside Delite.
There's a sense of old world luxury, but it's the attention to detail that's particularly appealing. Every day, while the movies are running, large custodial staff is keeping the hall clean, but according to Raizada, work really begins at night, when the full crews move in, and make sure every seat and every stall is clean, look for damage and look for signs that the upholstery needs to be replaced.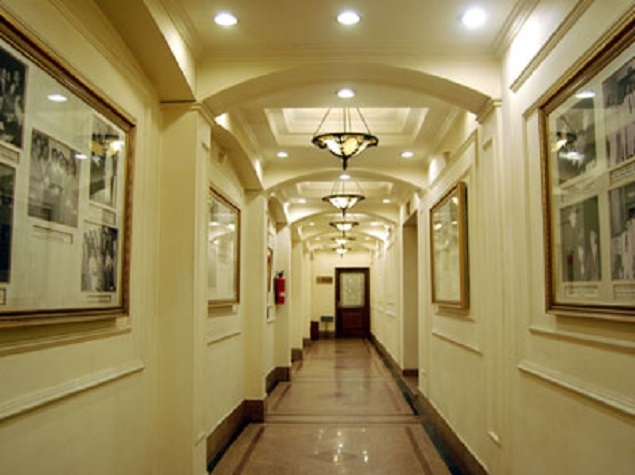 Walking around the cinema, there's a cafeteria with seating next to the balcony entrance, with a wooden bar, where stars would raise a toast before movies. Today, Raizada is keen to show off his popcorn machine, and challenges us to inspect it and see how clean it is. When that is vouchsafed, he bustles off to show us the bathroom, to prove the dedication of the janitors.
Along the way, there's a corridor lined with photographs, of Indira Gandhi and Jawaharlal Nehru, of Nutan and Madhubala and other stars, and Raizada has a story to share for each of them.
His passion is clear, and that's also why Delite is the first hall in Delhi - and the biggest in India - to adopt a new technology like Atmos. Given how obsessively Raizada wants to keep tweaking Delite, the only surprise is that it didn't happen sooner.
(Also see: Building India's Largest Dolby Atmos Theatre)