As has been said countless times now, we are witnessing a new Golden Age of Television. Across the board, 2015 was another wonderful year for episodic content, from a surprise summer breakout cyberpunk thriller, to a comedy that transcended the diversity gap.
The list below includes the top TV shows of 2015 that you should catch up on before 2016 rolls into the picture. Keeping in mind the limited time, we have picked out new shows that have aired for one season, or two at most.
Here are our picks across various genres.
Comedy
Master of None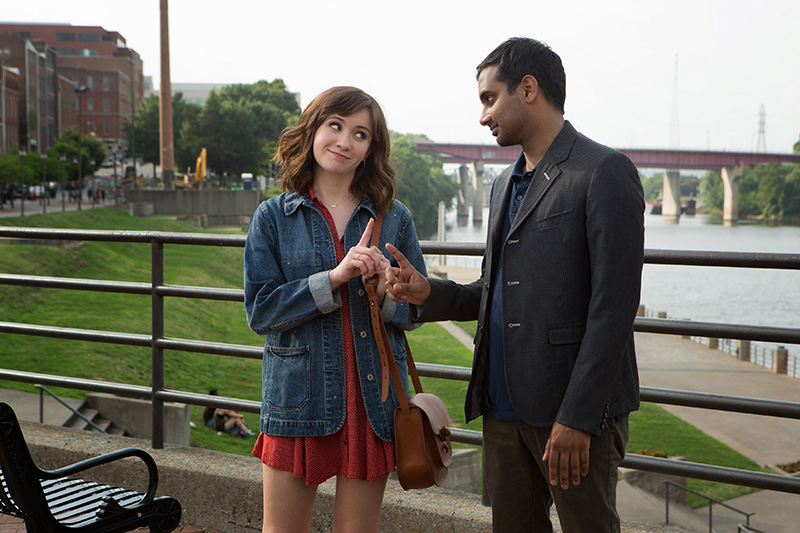 Right out the gates of NBC's Parks and Recreation as high-flying graduates, actor Aziz Ansari and writer Alan Yang came together to make something fresh, and different from Parks and Rec.
And the show was born. Master of None follows a 30-something struggling actor called Dev Shah, played by Ansari. Yang and his experiences as fellow Asian-Americans and children of immigrants contributed heavily to the tone of the show, with specific episodes such as "Parents" and "Indians on TV" that deal masterfully with the topic.
But it doesn't back itself into a corner either. Master of None deals with other things too, such as the pitfalls of dating in your thirties, to spending time with the grandparents.
It may only have completed its first season, but Ansari and Yang's humour and scripting is a breath of fresh air. And thanks to Netflix's policy of releasing all the episodes at once, you can catch the entire season in a single weekend.
Total runtime: 10 episodes, which is 5 hours
You'll like it if you liked: Woody Allen's movies
How to catch up: Netflix, via VPN services like UnoTelly
You're the Worst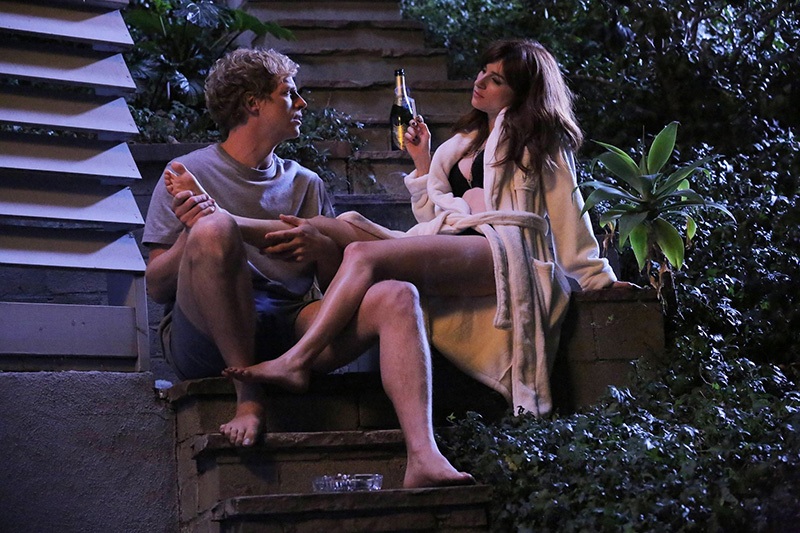 When you first hear it, You're the Worst sounds like an unlikely romantic comedy. Jimmy (Chris Geere) and Gretchen (Aya Cash) come off as two superficial characters with zero ability to show care for others, who nevertheless decide to try a relationship together after meeting at a mutual friend's wedding.
The first season focuses a lot on their equally revolting personalities, and the show - just like its primary characters - seems self-absorbed. But towards the latter end of the first season, and particularly during its second year, creator Stephen Falk starts to unravel the many layers behind You're The Worst. And it turns out that the show has a heart.
Despite low ratings, Falk and his team of writers were bold enough to set on a surprising mature course for the second season, moving into uncharted waters especially for a comedy. The show's newfound critical popularity has secured its status for another year, so you're less likely to have the rug pulled out from under you (for now).
Total runtime: 23 episodes, which is 8 hours and 49 minutes
You'll like it if you liked: Casual (2015) or Louie (2010)
How to catch up: Amazon Video, via VPN services
Catastrophe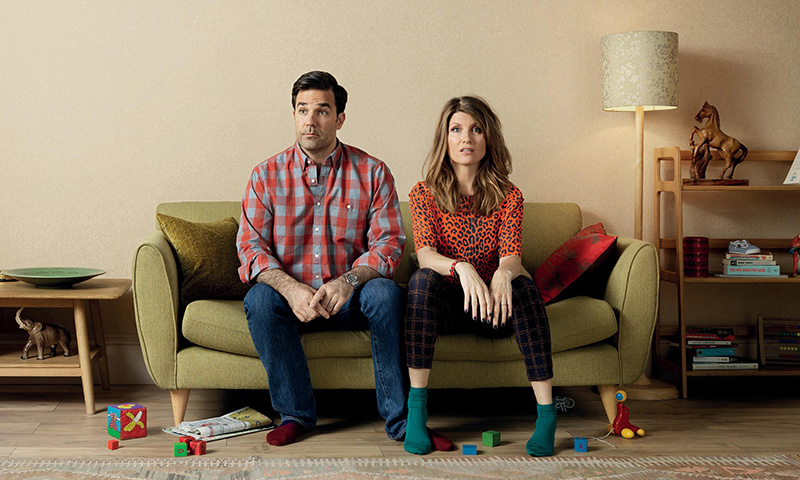 Sharon Horgan and Rob Delaney write and star in this British sitcom that has their characters trying to live together in London after a lustful weekend results in pregnancy.
In a short run of six episodes a season, the Irish and American duo explore the numerous trappings of adult life through their imperfect and hence relatable characters. From making time for each other, growing to love what they have, to dealing with extended family and friends, Catastrophe is brilliant at introducing hilarity into the most serious of topics for all couples alike.
Both Sharon and Rob bring a fictionalised version of them into the show. The effortless nature of their performances and the experiences from their real-life marriages adds to the overall charm, making Catastrophe a real treat to watch.
Total runtime: 12 episodes, which is 6 hours
You'll like it if you liked: Transparent (2014) or Togetherness (2015)
How to catch up: Amazon Video, via VPN services
Rick and Morty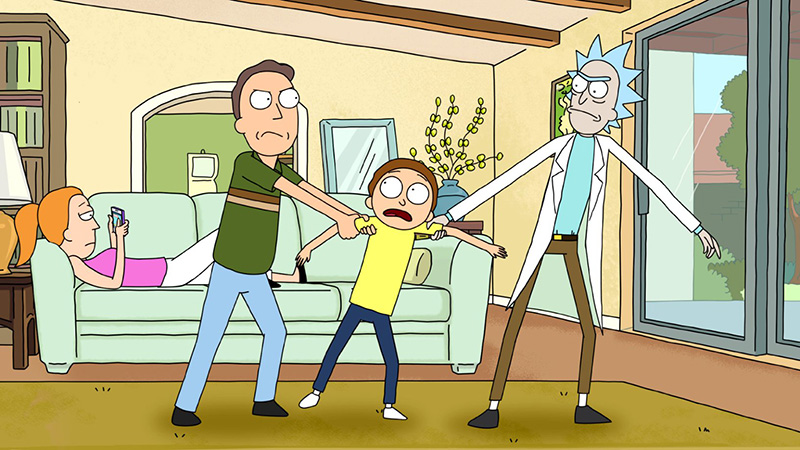 Borrowing characters from the Back to the Future film trilogy, Dan Harmon worked on an animated short called The Adventures of Doc and Mharti in 2006. This later evolved into what has become a cult class cartoon show.
Rick and Morty premiered in December 2013 as a sci-fi animated comedy, featuring Rick as an alcoholic scientist who drags around his 14-year-old unintelligent grandson Morty across the universe and beyond.
The series builds on Harmon's creative and wacky ideas that powered Community's special episodes. Along with Justin Roiland, who voices both the eponymous characters, Harmon took their seven-year-old idea and came up with a pilot for the show in the year he was let go from Community.
The show excels due to the oddest storylines, frenetic pace and the abundance of contrast. Rick's genius and disturbed nature is polar opposite to Morty's naivety and horror at much of his grandfather's actions. The juxtaposition of their inter-dimensional space travel adventures and the instability in the household is cause for much chaos, providing Rick and Morty with enough fodder to (hopefully) last a lifetime.
Total runtime: 21 episodes, which is 10 hours and 30 minutes
You'll like it if you liked: Futurama (1999) or Adventure Time (2010)
How to catch up: Hulu, via VPN services. Season 1 also available on Blu-ray.
Silicon Valley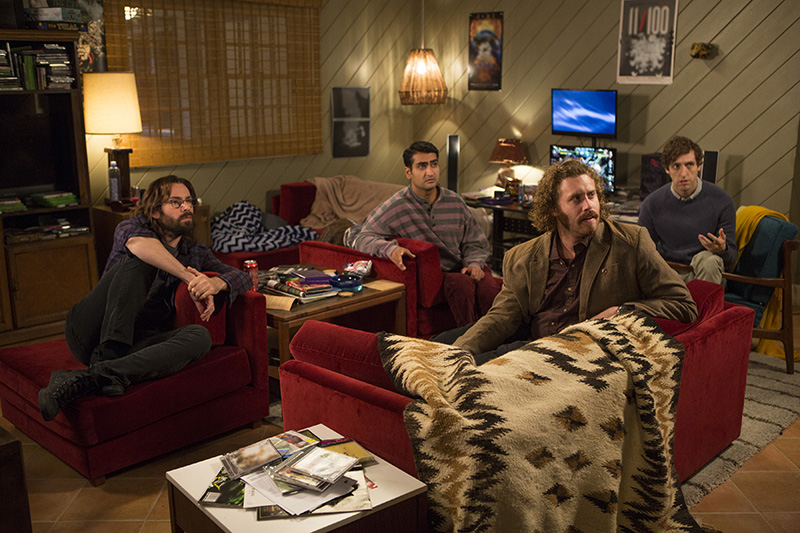 Silicon Valley. That is a broad bet for the name of a show. Unicorns - a term for start-ups whose valuation has exceeded $1 billion - based in the Valley, alone are worth $2.8 trillion, according to the Economist.
But Mike Judge - of King of the Hill and Office Space fame - along with John Altschuler and Dave Krinsky, do a systematic breakdown of the culture prevalent in the 80km-stretch between San Francisco and San Jose.
The show is based around a group of young men who embark on the perilous journey of running a start-up. Silicon Valley juices out tons of humour off the characteristics and idiosyncrasies of its bunch of co-founders, and in their interaction with the outside world.
Programmers who attended the show's premiere back in April last year felt like they were watching themselves. If that isn't enough for you, oh well.
Total runtime: 18 episodes, which is 9 hours
You'll like it if you liked: The Big Bang Theory (2007) or Community (2009)
How to catch up: HBO Go, via VPN services (and soon on Hotstar). Season 1 also available on Blu-ray.
Drama
Marvel's Jessica Jones
Marvel's second collaboration with streaming service Netflix after Daredevil debuted back in April this year, Jessica Jones is another block in place for the studio leading up to the Defenders, a crossover mini-series.
Thankfully, the show is rarely about the titular character's superhuman feats of strength. Building on the work of Brian Michael Bendis and Michael Gaydos in the comics, showrunner Melissa Rosenberg tells the story of private investigator Jessica Jones (Krysten Ritter) as she tries to cope with life after a failed superhero gig.
In a twist, Rosenberg turns the tables and puts women in traditionally male-oriented roles. It's refreshing to see a show that doesn't objectify the female sex and allows them to tackle the modern misogyny prevalent in our society.
The screenwriting tends to falter a bit towards the end, but Jessica Jones is the show we needed to pave the way for the future of Marvel, and women on television.
Total runtime: 13 episodes, which is 13 hours
You'll like it if you liked: The Killing (2007) or Broadchurch (2013)
How to catch up: Netflix, via VPN services
Mr Robot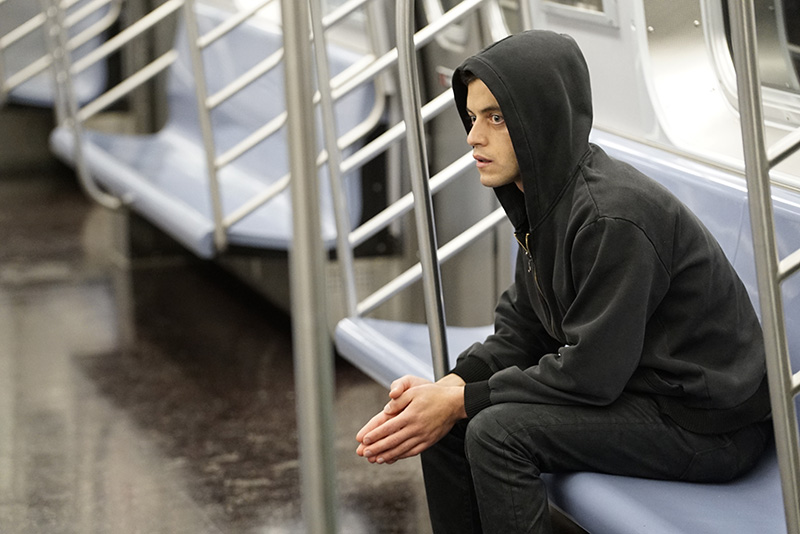 Mr Robot comes from an unlikely candidate: USA Network. Known for its stylistic and inclusive dramas such as Burn Notice and Suits, Mr Robot benefits from its creator Sam Esmail's well-defined vision and long arc for the show, thanks to its earlier existence as a film concept.
The central character is an anti-social individual - Elliot - who gets to know people through their digital footprint. The first season charts his contrasting life, as a cybersecurity expert serving E Corp - one of the largest multinational conglomerates - in the day; and as a vigilante working with a group of anarchist hackers trying to bring down E Corp (and erase world debt) at night.
The show rides on the performance of Rami Malek who is captivating as Elliot, although the show's dark and sombre tone along with its insistence on putting the realities of software hacking front and centre makes it not for everyone.
With the Sony and Ashley Madison hack, and live killings on TV in the US that pushed the show's finale by a week, Mr Robot - despite its cynicism - is one of the most culturally relevant shows today.
Total runtime: 10 episodes, which is 7 hour and 30 minutes
You'll like it if you liked: Black Mirror (2011) or Fight Club (1999)
How to catch up: Amazon Video, via VPN services
The Americans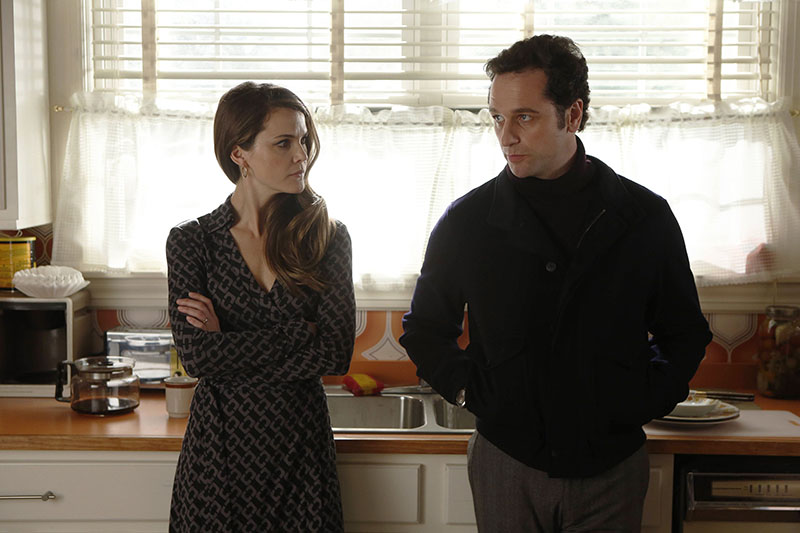 Okay, disclaimer up front: The Americans doesn't qualify in the rule we set out at the beginning. But it would be a shame to exclude this masterpiece of television because of a 2013 start date.
The Americans is the story of Mr and Mrs Jennings (Matthew Rhys and Keri Russell), two Soviet KGB agents posing as an American couple with their two unsuspecting children, living in the suburbs outside Washington, D.C. during the Cold War in the 1980s.
In reality though, The Americans is a family drama disguised as a spy thriller. Showrunners Joe Weisberg - himself a former CIA officer - and Joel Fields do incredibly well to integrate international diplomacy and the Jennings' marriage, and portray the two as the push and pull of human behaviour.
The fact that the series doesn't hinge on timely insertion of action scenes to "engage" its audience and is much more interested in character studies without being melodramatic is another feather in the cap for the FX drama.
Heading into its fourth year, The Americans is the television drama series to beat.
Total runtime: 39 episodes, which is 29 hours and 15 minutes
You'll like it if you liked: Mad Men (2007) or Tinker Tailor Soldier Spy (2011)
How to catch up: Amazon Video, via VPN services. Season 1 also available on Blu-ray.
Fargo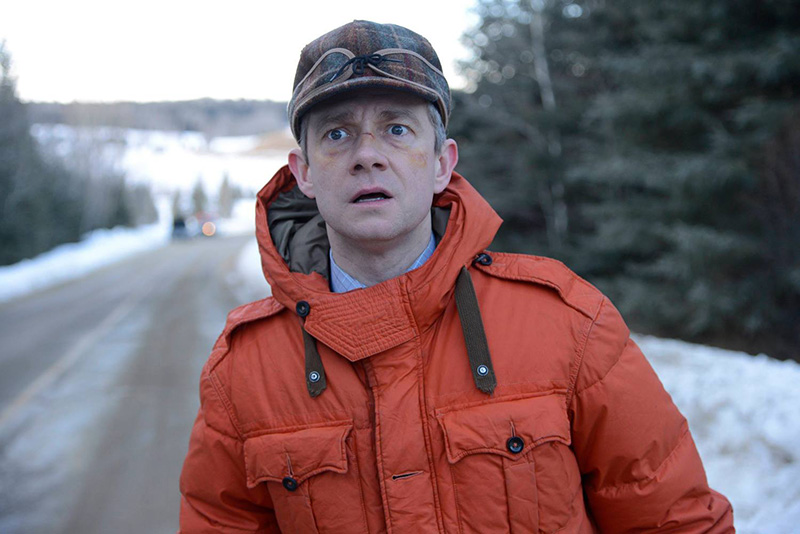 Noah Hawley - writer and producer for Bones till 2008 - keeps more than just the title of the 1996 Coen brothers' film with Fargo. The show not only treads on similar themes, but can also boast of the oddball characters, dark humour and the visual style that made the film such a critical and commercial hit.
Fargo is an anthology series, with each season following a "true crime" case, the way the movie did so famously. Season 1 takes place in 2006 and stars Martin Freeman (Dr Watson in the BBC series Sherlock) as a put-upon insurance salesman and Billy Bob Thornton as a drifter who influences "the community with his malice, violence and deception".
For the second season, Hawley brought in Kirsten Dunst (Mary Jane in Spiderman trilogy) to play a beautician and Patrick Wilson a former soldier and now police officer in the year 1979.
The great thing about watching Fargo is that you can skip an entire season. Although you really shouldn't.
Total runtime: 20 episodes, which is 16 hours and 40 minutes
You'll like it if you liked: Fargo (1996)
How to catch up: Amazon Video or Hulu, via VPN services. Season 1 also available on Blu-ray.
Better Call Saul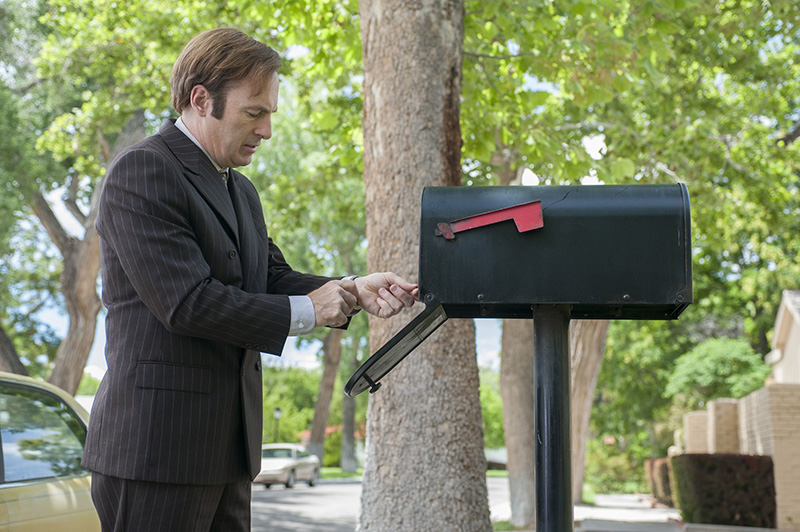 Spin-offs can always be tricky business. More so when you're following up one of the best shows to ever appear on television - Breaking Bad.
Thankfully, Better Call Saul never feels like more of the same. A lot of that is down to the ability and experience of Vince Gilligan and Peter Gould, creator and lead writer on the school-teacher-turned-drug-dealer hit show, respectively.
The show serves as a prequel to the character of lawyer Saul Goodman, six years before he started representing Walt and Jesse in Breaking Bad. Bod Odenkirk reprises his role - but as "Jimmy" McGill - in a new avatar: a scam artist turned lawyer trying to make a living in Albuquerque, New Mexico.
Saul had always found love with the audience, and with Odenkirk now at the centre the first season begins a bleak and gripping study of the tribulations McGill underwent to become Goodman.
Best of all, Better Call Saul doesn't demand prior viewing of the show that spawned it but long-time fans can bask in the knowledge of where we are headed.
Total runtime: 10 episodes, which is 7 hours and 30 minutes
You'll like it if you liked: Breaking Bad (2008)
How to catch up: Amazon Video, via VPN services. Season 1 also available on Blu-ray.