Elon Musk's Tesla Motors had a huge month this April, cementing his place in the pantheon of entrepreneurial legends. Executing his public master plan, written 10 years ago, Tesla opened up bookings for its mass market Model 3 electric car earlier this month, and has already seen over 325,000 pre-orders, at $1,000 per reservation.
It's the first time that Tesla has started accepted pre-order bookings from India, the Model 3 will be available at some point in 2017, at starting price of $35,000 (roughly Rs. 23 lakhs), but its price tag post import customs duties and taxes are not known yet. For a four-door electric sedan, Model S has impressive acceleration speeds, it hits 96.5 kmph in just 2.8 seconds. Musk had tweeted that the car would come with an India-wide supercharger network, which can charge the vehicle in 75 minutes.
Gadgets 360 spoke to some of the people in India who were first in line to book the car, despite its potentially high import costs, two year long shipping date, and unproven adaptability to Indian conditions.
"I'm offering test drives for $100 [roughly Rs. 6,600]. Seven people have booked rides," quips Vishal Gondal, founder of fitness startup Goqii, over a phone conversation with Gadgets 360. He has no doubts that Tesla will deliver on its promises of a India-wide supercharger network. "I have driven a Tesla before, it's super cool from a design perspective. When they announced their launch in India, I had to be the first one to order it. I just confirmed that red is available," he says. "If there is anybody who can deliver, it is Elon Musk, he has disrupted the payments industry, space industry, automotive industry, sustainable power. I would have been more skeptical if traditional car companies would have announced it."
As for the import prices, Gondal think's its quite likely that Tesla will set up a manufacturing base in India in the next two years. "[Prime Minister Narendra] Modi met him some time back, I'm sure he's going to be working closely with the government to figure out the best way to do this," says Gondal.
Gondal says he identifies with Musk's reputation as an outsider who disrupts industries while solving really hard problems. "We are gamers who are trying to hack the world of fitness, with Goqii," he says. "Disruption can happen when you are thinking out of the box. People who are insiders just cannot do it. He's the best example of having a very audacious dream and making it come true against a lot of odds - he had almost gone bankrupt."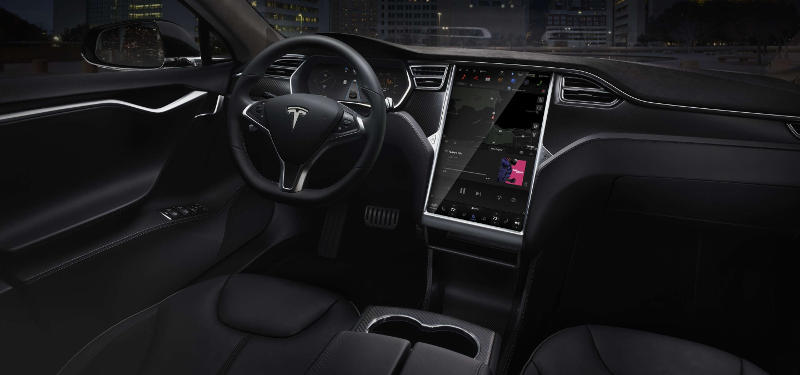 He's not the only one who seems to be making this decision based on the Tesla founder's persona. "Elon Musk can very well be referred to Tony Stark of our times," says Varun Krishnan, Founder of tech blog Fonearena.com, who has been a keen follower of Musk's, since the days of Paypal. He says that the Tesla 3's shipping date does not matter to him. As for adaptability to Indian roads, he points out that the Model 3 has the option of increasing the ground clearance by adjusting the air suspension.
"Only reason the Model 3 appeals to me is because it is probably going to be the most popular electric car from Tesla and something which I could actually buy without just fantasising about it," He says. "Unlike phones, it is about sparking a new wave of transportation and reducing our dependence on fossil fuels and tapping renewable energy," Krishnan says. "I'm sure something like a country-wide supercharger network can't be built in a day. But hope Tesla re-ignites interest in electric vehicles in India." he adds.
(Also see: Tesla Model 3 Pre-Orders Are Through the Roof. Here's What That Means for the Planet)
Despite Elon Musk's cult-like reputation, and a fan following that borders on the near religious, Sanjay Swamy, Managing Partner at Prime Ventures says there are many Indians who genuinely want the car. "We are expecting that there will be pains that every early adopter will face - we're willing to pay that price, and install a charger at house and office," Swamy explains. While he has doubts if the Model 3's self-driving capabilities would work in Indian conditions, he says those who have ordered it have done so for other reasons.
Swamy said that he has driven a friend's Tesla S before in the US, and considers the Tesla the the automotive equivalent of iPhone. "Fundamentally we all know that it's a grade of car that we're not seeing in India right now," he says. The Tesla S is certainly miles ahead of the Mahindra Reva E2O on looks, features, and price. As for potentially high import costs, he points out that even conventional cars are much more expensive in India than in the US. "The Toyota Corolla would cost $15,000 to $20,000 (roughly Rs. 10 - Rs. 13 lakhs) in the US, here it costs Rs. 15 or Rs. 20 lakhs." Feature on feature, based on the specs, even in the US, it's a far superior car at its price, he says.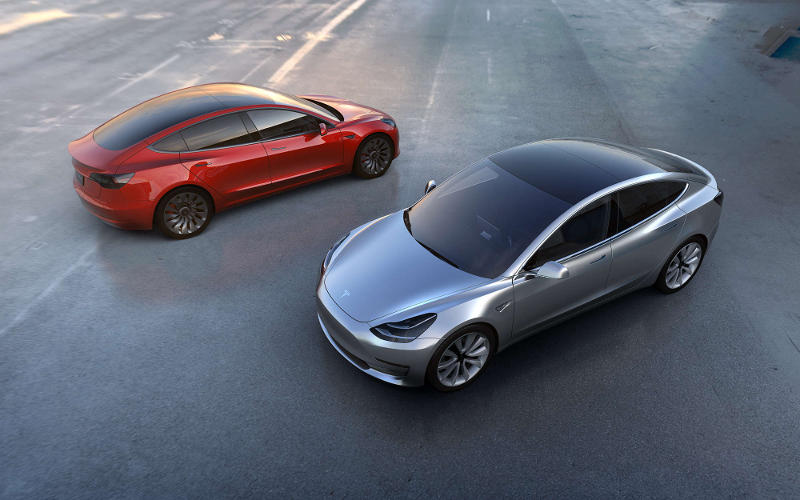 Amit Bhawani, a tech blogger who booked his Tesla 3 writes that he is hopeful that the company will set up a manufacturing base in India, and of the government doling out subsidies to electric car owners, further bring down the pricing of the car. That begs the question - are electric cars green? Research conducted by Shinkthatfootprint, an independent research group reveals that Paraguay, which generates a surplus of hydroelectric energy is the greenest place to drive an electric car, while countries like India and China, which rely on coal power plants for electricity provide limited benefits.
(Also see: No, You Are Not Saving the Environment by Driving a Tesla)
"I don't think we're expecting to use the self driving capability in India any time soon, it would be great if we could use it in some close circuits, but really, it's a cultural thing. My house is a hundred percent solar powered, and I feed electricity to the grid. There is no financial ROI (return on investment) on it, it's just an emotional thing. But when I see Bengaluru temperature hitting 40 plus degrees, when we've never hit 38 in the past, I feel a bit good about myself. We all want to make the world a better place, and and electric cars are going to be the way of the future. We owe it to our next generation and so on, and this is a start. It is our way of showing him [Musk] some support," Swamy says.