Despite the high decibel advertising that surrounds Airtel's 4G launch, the service is actually still only gradually taking off in the city. Bharti Airtel - which is now the
third-largest mobile operator in the world
- started 4G trials in New Delhi and NCR regions last month. The company left no stone unturned to push the 4G services adoption with offers such as
doorstep delivery of 4G SIMs
, though Airtel still has to work on the biggest concern - improving the 4G network availability.
Airtel
lately has been also
facing complaints of frequent call drops
- for which the telecom company has blamed the lack of mobile towers.
Going by initial consumer response though, Airtel 4G has some unhappy customers on hand in Delhi. People took to social media to complain about various issues including low speeds on 4G to unavailability of SIM after several requests.
To be fair though, there were some who were happy to upgrade to a 4G SIM.
After using an Airtel 4G SIM for over a week, the biggest take away for me was that 4G worked at very select locations in Delhi and it is not something anyone should totally rely on for being connected to the Internet on-the-go for now. The speeds depends a lot on the area you're in, and an Airtel employee who did not wish to be named told us that while the company is slowly increasing coverage, for now, people in a densely built up area won't get good indoor coverage. As a matter of fact, there are still parts of the city where you don't have any 4G at all. This can be explained away by pointing out that we are still in the trial phase.
Airtel - while announcing the trial run in Delhi - claimed that on 4G networks, consumers should get Internet speeds that will allow high definition video streaming with zero buffering; movies downloading in less than 30 minutes, and entire photo albums uploaded in less than five minutes or uploading at least two high resolution photos per second. We took the Airtel's SIM for a spin and tested the speeds available in different parts of Delhi. We used Motorola's Moto E (Gen 2) 4G and Xiaomi's Redmi 2 smartphones for testing 4G in different parts of the city and see how well it compared against the 3G network.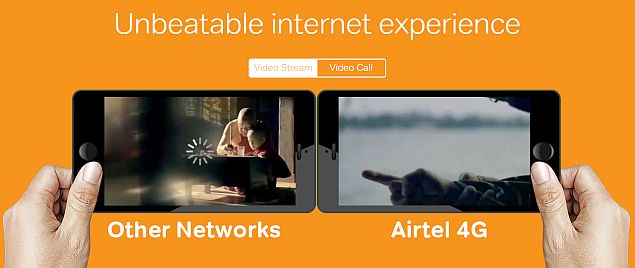 A 3-minute full-HD YouTube video streamed in 45 seconds on 4G, and it took more than a minute for the same video to stream on 3G in Vasant Kunj area. We downloaded the Angry Birds Star Wars game, which is about 46MB in size, from Google Play and it took 30 seconds on 4G, and around 45 seconds on 3G network near Barakhamba Road. We also tried the video calling feature on Airtel's 4G and experienced almost zero disturbances on the call in Green Park area. The same could not be said for the Airtel's 3G. On 4G, we were able to download around 5 songs on Wynk app in a minute in Janak Puri area; while could only download 3 songs on 3G within a minute. All such comparisons show that 4G has better speed than 3G - however, it's not without some caveats.
Data speed varied hugely at different locations on 4G and sometimes was almost equivalent to 3G speed. There are also complete blind spots in the city for Airtel 4G which is not good news at all for subscribers. The Airtel employee who talked to us about the 4G rollout told us that as more and more people switch to 4G services, this will ease some pressure of the current 3G networks. This however raises the question of how it will impact the 4G experience - as more users get on board, the experience of existing users is likely get impacted, if our past experiences with telecom services in this country are any indication. Our source claimed that Airtel is still working on its 4G services in the city to provide a consistent coverage, but couldn't share any concrete timelines about adding more towers and better coverage.
Despite these issues though, we found the overall experience of switching to, and using, Airtel's 4G pretty smooth. The process of getting a SIM for is an easy one as one only has to request for an Airtel 4G SIM via the company's official Airtel 4G SIM swap page and we got it delivered within 8 hours. For us, after putting up the request to activate the new 4G SIM, the old (3G-enabled) SIM stopped after some time. After inserting the new SIM, we received a message saying the 4G services are active on your SIM and also received Internet settings for the handset. That's all the setup that was involved, and at the moment, Airtel is offering a free 4G upgrade to current Airtel subscribers alongside free doorstep delivery, and even offering 10 minutes activation which is handy for many users. Airtel is clearly trying to get the first mover advantage out of its 4G services.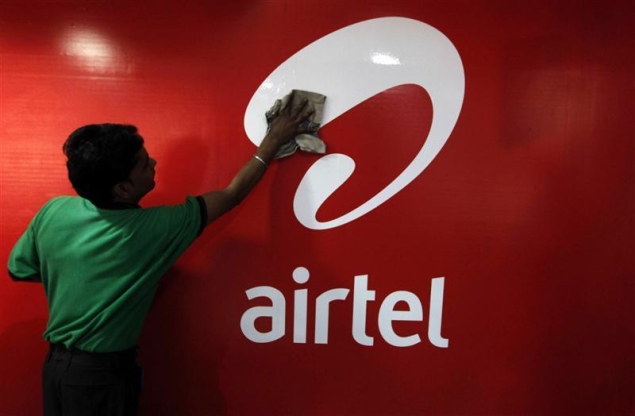 Considering that the 4G services increase data consumption than 3G, the largest telecom company of India is also offering lucrative offers to consumers such as '4G at the price of 3G' and double data offer on 4G. This is clearly a win-win situation for consumers as they can move to a better speed at the price of 3G. The Indian smartphone market has also become favourable for 4G adoption considering several handsets with 4G support are now available at less than Rs.10,000 including Xiaomi Redmi 2, Motorola Moto E (Gen 2), Lenovo A6000 Plus, Micromax's Yu Yuphoria, Redmi Note 4G, and Lenovo K3 Note.
This experience is in sharp contrast to the 3G rollout in India - there weren't a lot of affordable 3G handsets back in the day and the cost of using 3G networks was also very high to start with. Adoption only shot up recently as the services became cheaper and the telcos launched various packs like one week and one day recharges. Looking back at the 3G rollout in India, Airtel's 4G rollout is actually moving pretty well. Hopefully, Airtel will be able to build out its infrastructure more effectively, and bring its 4G network to the people without slowdowns or call drops.
Affiliate links may be automatically generated - see our ethics statement for details.