If you are reading this article, then the odds are good that you're using a mobile data connection. Some people might be reading at home or in the office, on a laptop or desktop, or even on a smartphone that's connected to Wi-Fi, but most people reading probably aren't.
Mobile data is now such an important part of our lives that it is hard to imagine a world without it. However, Internet penetration in India is still significantly low. According to an IAMAI report Internet penetration in India is around 33.22 percent as of December 2015, and India ranks 126th in the world. To put this in perspective, it means that 2 out of every 3 people in India are not connected to the Internet in any manner.
And it's becoming clear that wired broadband is not going to be the solution, at least, not for now. Wired broadband in India is, as of now, more expensive than wireless broadband. A user has to spend a minimum of Rs. 500 - Rs. 600 every month in order to have the most basic wired broadband connection. In contrast, wireless broadband plans start at less than Rs. 100 to 200 per month (even lower for daily/ weekly plans), and go all the way up to Rs. 2,000 depending on the speed and data allocated. This means that from a price perspective, users have much more flexibility in India if they connect via wireless options.
There is also the fact that access to wired broadband is often limited by geography - people in many parts of the country simply don't have the option of a wired connection, and thanks to the greater cost of infrastructure in setting up wired networks, this won't change very quickly. So what are the issues that are holding back widespread mobile data use?
Devices aren't the real issue
Some people think that the reason for low Internet penetration in India is because of price of smartphones. Although smartphone penetration in India is presently very low - according to Statista it stands at just 26.3 percent - smartphones are already the most popular computing platform in India. Smartphone prices are dropping drastically in all emerging market including India, and within 2 - 3 years, it's not difficult to imagine a reasonably powerful smartphone having the same price as a basic feature phone today.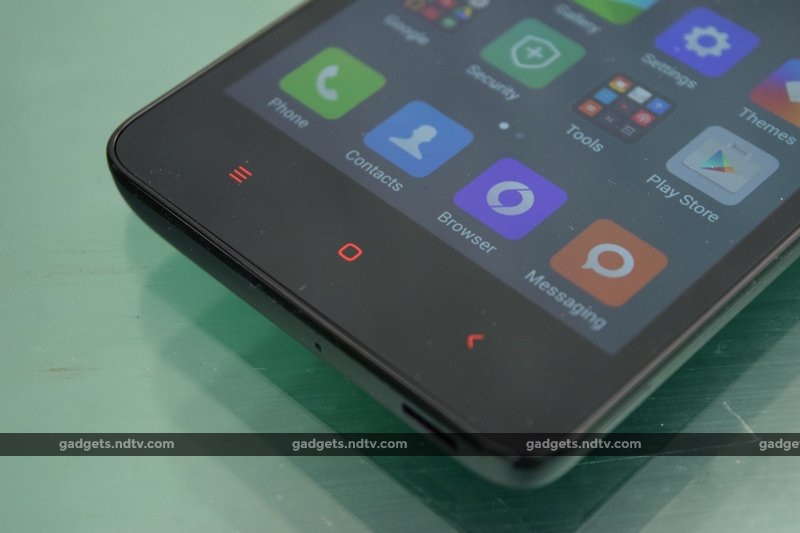 For example, the Samsung Galaxy S II and the Xiaomi Redmi 2 Prime have more or less the same specifications. At its launch in 2011, the Galaxy S II was priced at Rs. 35,000 (roughly $800 at the time) unlocked, whereas the Redmi 2 Prime recently launched at Rs. 6,999 (roughly $100 now). Of course, there are still some differences - the display of S II is possibly better calibrated and the camera processing software of the S II might be better, amongst other things. But by and large, the specifications are similar, and so is the overall performance. The S II may be slightly better than the Redmi 2 Prime but you can get a pretty similar experience to that phone, at a price that's gone down nearly six-fold in INR terms.
This is a staggering 87.5 percent drop in price in just a matter of four years, which equates to a 20 percent price drop every year. Unless drastic changes are made to Android such that it becomes a resource hog, the specifications of smartphones like the S2 and the Redmi 2 Prime should continue to provide a decent user experience for a first time smartphone buyer.
At this rate, it's not hard to imagine a future smartphone that offers an experience similar to the Redmi 2, but still costs less than Rs. 2,000 (roughly $30) in three to four years. There are already entry level phones at this price, but their performance can be quite frustrating. In a few years, a phone at this price won't come with as many compromises. Couple this price tag with the generally improving standards of living and it's not hard to imagine every user being able to afford a smartphone after two to three years.
Consider the infographic below which compares the average selling price of smartphones in India and China. As seen in the graph, average selling price in India is a downward trend whereas in China is rising, as the market nears saturation.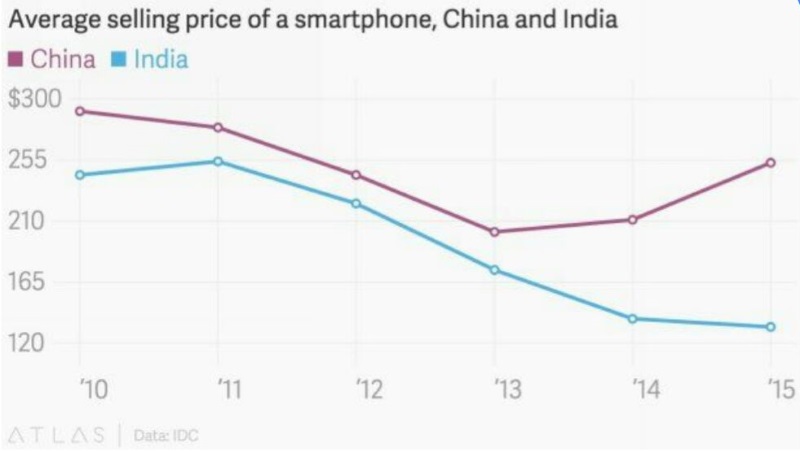 Also consider infographic from IDC later in this piece, which shows how smartphones have been gaining a larger share of total handset shipments at the cost of decline in feature phone shipments.
Money isn't the only limit to access
Apart from price, the other hurdle is familiarity - familiarity with English and computers both are required, and if you don't have the ability to comprehend English, and haven't used a laptop or desktop at some point, then it becomes a challenge.
For someone who's buying a low end smartphone for the first time, expecting them to have used a laptop or know English fluently is not feasible. Even if someone has been using a feature phone, the switch from a T9 keyboard to a Qwerty keyboard can be a big challenge.
Take this excerpt from a TechCrunch article on the challenges faced by the unconnected when accessing the Internet for the first time highlight this problem:
The test subject was tasked with Googling the simplest keyword he could think of. He chose "IPL" (acronym for cricket's Indian Premier League). He took roughly 10 seconds to type those letters in - seven seconds longer than the length of time it took him to type the same thing on his feature phone's keypad. In other words, typing on a smartphone's virtual, on-screen keyboard was not a convenience for this test subject.

The test subject in was tasked with searching his favorite Bollywood actor; he chose "Shahrukh Khan." But he approximated the correct spelling only after multiple failures and non-trivial assistance from the test conductor. Tellingly, his first few attempts were so off that Google's 'Showing results for' feature didn't help at all.
Data costs are not low enough, and likely to rise further
Unlike device costs, which are in a rapid decline, data costs are going in the exact opposite direction. Data costs in India have been rapidly increasing over the years and this will continue thanks to the change in dynamics of Indian telecom market.
In 2010, Airtel had 2GB plans priced at Rs. 98 per month, for 2G data. Right now, you're paying Rs. 225 for the same amount of data on 2G. This is a 150 percent price hike over a period of six years. The reason for this is simple - the telcos have to spend more money for spectrum, and they're going to get this back from the consumers.
Earlier in India, spectrum was given out at a fixed fee. Following the 2G spectrum scam, the government decided to auction spectrum. As a result of this, it's going to be more expensive, and operators expect to spend billions in this process. Telecom operators have also spent money on acquiring new spectrum for services such as 3G and 4G, and all this money will be recovered from the end user in the form of higher data tariffs.
Impact of OTT
Add to this the potential disruption that telcos face thanks to the Internet. Called "OTT" players, services such as WhatsApp (after the launch of WhatsApp voice calling) would even reduce the revenue of operators obtained from voice calls. This explains why the operators tried to introducespecial tariffs for using OTT services such as Skype on mobile data, a move that was the Telecom regulator rejected in February.
All these points demonstrate that in the coming years mobile data tariffs in India can only go up. Most upper class and middle class Indians have already subscribed to data packs. The ones who haven't subscribed are the largely the ones who can't afford to.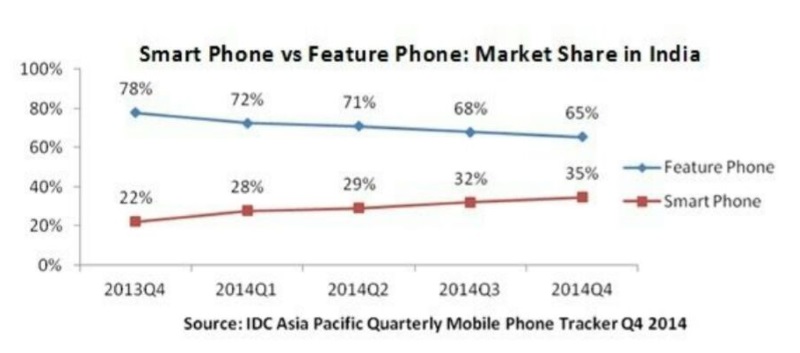 When it comes to calls, even if someone just bought a SIM card and didn't top it up with credit, the subscriber would still be of value to the operator. This is because in case of calls, even if someone doesn't initiate a call from their end, receiving calls would still make money for that operator in the form of termination fees. Termination fees are what an operator from whose network a call originates pays to an operator where the call terminates.
However, if a customer's data balance is zero, he or she is of no value to the operator, especially in an environment where zero-rating is not allowed.
Market expansion and O2O apps to lead the future
With Trai's ruling on differential pricing, it's pretty clear that access to the Internet can only be achieved if the end users pays out of their own pocket for the data. In this case, two events could further lead to adoption of Internet amongst Indians and these two are an expansion of the market, and offline to online applications.
In the current telecom market, the top three mobile network operators - Airtel, Vodafone, and Idea - seem to be the only ones actively expanding their 3G coverage and rolling out 4G. However these operators no longer chase growth like they used to in the past. The current focus of the top three telecom operators is to improve profitability and they're doing so by increasing the price of data packs. They do provide some special offers but nothing low enough to entice people who are not using mobile Internet already.
In such a scenario, only a price war would trigger further adoption by people, and this is more likely than it might appear. Even basic telecom services such as calls and SMS were once restricted to a select few in India because of prohibitive tariffs, but when competition came up prices dropped rapidly, triggering mass adoption in the process. The one operator which is widely expected to bring such a price war for data is Reliance Jio.
Being a green field operator with no established subscriber base, and billions invested in a pan-India 4G network Reliance Jio is expected to trigger a price war in the data market so as to gain market share. Reliance did this before in the voice segment and a similar price war in the data market can bring on board people who don't currently subscribe to data packs because of their price.
This price war might bleed the telecom industry initially but it would expand the overall market for operators and once that happens, the added scale of data subscribers can only help telecom operators. This would help telecom operators divide the cost of maintaining the network amongst the expanded pool of data subscribers thereby potentially leading to lesser data costs without any significant hit on profits, as the scale would make up for the margin. This is how the voice market has evolved to what it currently is.
Beyond that, new uses for mobile data are also going to be necessary for it to catch on. Mobile data is still seen by many as a luxury as it is most often used for entertainment. Vodafone's ad tells users they can share selfies faster. Airtel's ad tells consumers YouTube videos stream faster.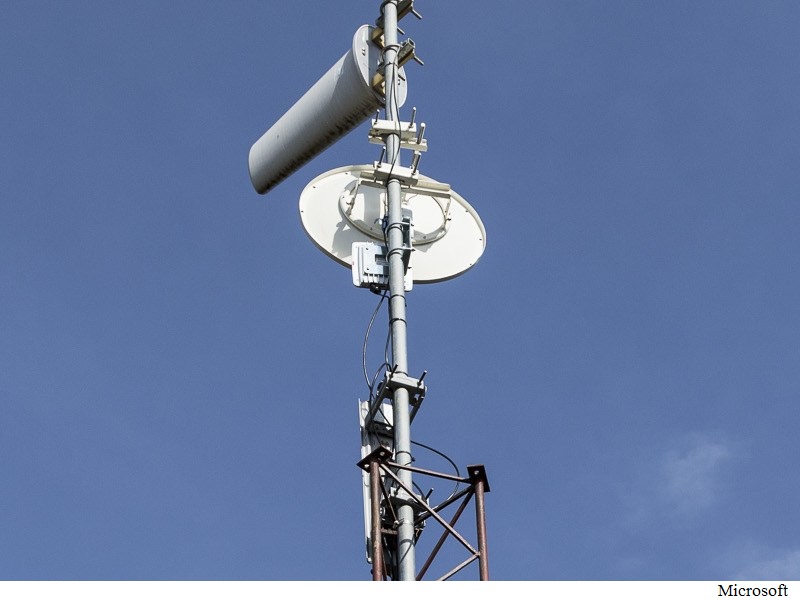 Real uptake of data in India will only start when data acts as something which can help people improve their standard of living. It will only happen when the money spent on data brings actual returns. This is the case with basic telecom services. Calls are now an integral part of the work life for several people in India. If tomorrow people aren't able to make calls with their cell phones, it would affect their professional lives, whether you're talking about a milkman, a car driver, or a doctor or corporate executive. Data needs to play a similar role in the lives of people to be truly indispensable and that's what several O2O apps in India are making happen. Apps such as Ola or Uber give people the opportunity to use data to earn a living, and make it an easy decision for people to spend on data.
An Ola cab driver we spoke to said he used to drive a cab for a travel company. He used to own a smartphone even then, but never used data because he didn't see the need for it. After he started driving for Ola, that changed quickly. At the same time, there are people who started using data just to access services like Ola as customers, since that's cheaper than paying the regular taxi fees.
More apps like these will drive up Internet penetration in India, and there are many possible scenarios where they could be useful. Any number of delivery and service companies are now going online, so plumbers and grocers now get connected via data, and with them, an even larger number of potential customers. For initiatives like this to succeed, the price war mentioned earlier still needs to happen, and this could also be helped along with some disruptive new projects, such as Google's Project Loon, or Microsoft's work using TV whitespace for data, but one way or the other, people will get online if tariffs and services are addressed.