Last week, news broke that Airtel planned to charge users separately to access VoIP services on their smartphones, instead of simply treating like any other data. The company has, temporarily at least, backtracked on this move in the face of consumer backlash, stating that it will wait for a Telecom Regulatory Authority of India (Trai) consultation paper on the subject before making any official changes.
Between these two statements however, there were several noteworthy developments which paint a worrying picture for Internet users in India - developments which suggest that network neutrality and consumer protection are both concepts that no one cares about here. Looking at statements from Airtel, from the regulators, and the Government, we can see an increasingly worrying picture develop.
First, there are the details of Airtel's VoIP pack. The VoIP exclusive pack would have 28 days validity, and would cost Rs. 75 for 75MB data used. According to Airtel, that is enough to make around 200-250 minutes of calls, but that means paying Rs. 1,000 for 1GB of data use. A 1GB plan from Airtel usually costs Rs. 249, with 30 days validity and if you are a heavy user you can get even more highly discounted rates, with a 10GB/ 30 days pack setting you back by Rs. 1,499.
What's more worrying than the high cost is the reason for Airtel wanting to charge for VoIP data separately. In its statement, Airtel says: "We, therefore, believe that VoIP services in their current form are not tenable for us as a business. As a result, we will charge separately for VoIP services."
With this statement, Airtel is essentially saying that if competition from third-party products becomes too hot to handle, it will restrict access to them by making them more expensive to use. To point out the obvious, Airtel offers voice calling services, and people using VoIP services like Skype and Viber to make calls is, on paper at least, a loss of revenue for Airtel, especially if these calls are made overseas, meaning Airtel misses out on billing the customer expensive ISD rates.
Let's remember voice is not the only service that Bharti Airtel offers. Bharti also has products in music streaming (Wynk, which we described as the best app in its category), instant messaging (Hike, which lets you send free SMSes on other networks) and TV streaming (Airtel Pocket TV).
Based on Airtel's statement, we as consumers should legitimately worry about using an Airtel connection if we want to stream music using a Wynk competitor like Saavn, or chat with friends using Hike competitor like WhatsApp. As consumers, we should worry that using Airtel's network to catch up on a cricket match using Tata Sky's app will be five times as expensive as using Airtel's app.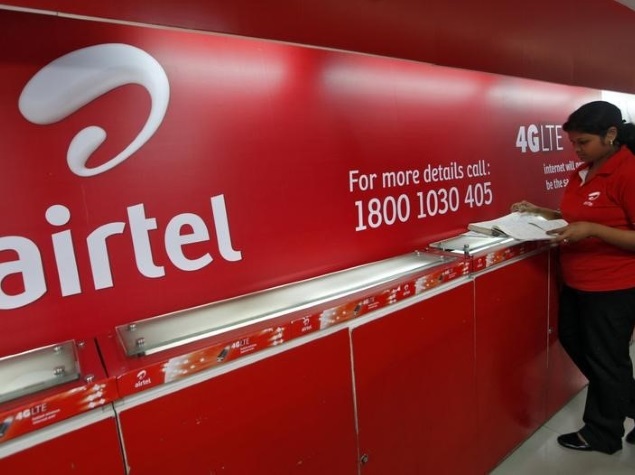 Who's watching out for the consumer?
Airtel has backtracked, and said that it will wait to see the consultation paper from Trai, which it believes will offer a "balanced outcome" and "encourage much needed investments in spectrum and roll out of data networks." It doesn't take a genius to interpret that as meaning that Airtel is confident that Trai's suggestions will help it to make more money.
And that's a relatively safe thing for Airtel to believe, because of certain statements that the Trai Chairman, Rahul Khullar has already made.
Following Airtel's unveiling of its VoIP plans, the Chairman of Telecom Regulatory Authority of India (Trai) Rahul Khullar reportedly said Airtel's plans to charge a higher rate for VoIP traffic was against the principles of net neutrality, but added that under the current legal and regulatory frameworks, the move was perfectly legal and outside the ambit of the regulator.
"Let's be clear on this. What the company plans to do is certainly not in conformity with net neutrality. But one cannot today say the move is illegal as there's no policy either by the government that net neutrality is our principle or a regulatory framework put in place by the regulator," Khullar told the Financial Express.
Instead, the regulator seems keen to bring over-the-top (OTT) players like Skype and Viber under regulations, as per Khullar's comments in the interview.
"If the telecom players fall under a set of rules, then should not the OTT players be also brought under some kind of rules? Otherwise there would be a non-level playing field," he added.
Instead of charging VoIP data packets separately, Khullar suggested services like Skype and Viber could be asked to pay a termination charge to the operator on whose network the call ends. This of course would eat into the margin of the third-party service, and while a large company like Google or Facebook could no doubt pay an ISP to continue doing business - whether they wish to do that to enable service in an individual market like India is another matter - innovators in the form of startups without the same kind of capital would get strangled out of the market, making it more difficult for new Indian companies to launch themselves on the Web.
When asked about this, Telecom Minister Ravi Shankar Prasad merely said that the Government will look into the matter and provide a structured response, but there has been no simple statement suggesting that the ministry supports the idea of net neutrality. Given the ministry's commitment to increasing adoption and tele-density in India, supporting plans that limit usage seems counter-intuitive, and one would hope that the response was not simply an evasion.
Another avenue that some would consider a possible solution to this problem is the Competition Commission of India, but expert opinion suggests that at this stage at least, the CCI is unlikely to be involved.
Anupam Sanghi, a competition lawyer empaneled with the CCI told NDTV Gadgets that she believes the Commission would need more grounds to intervene. She stressed that she was speaking only in her personal capacity and not for the panel, but explained: "The CCI could intervene if any dominant player created an artificial barrier not letting others enter the market."
"However, just because others are not able to offer competitive packs," she added, "does not mean that the CCI will intercede. For the CCI to be involved, there has to be anti-competitive activity post the launch of services, with market evidence to look into."
What this means is that even though the scenarios being outlined seem anti-competitive, the CCI might not take action for some time. Meanwhile, Trai recognises that segregated packs based on usage is anti-competitive but doesn't care and the government needs time to decide if it stands with companies or consumers, before it eventually releases a "structured statement". And if the Trai consultation paper delivers the "balanced" results that Airtel seems to expect, then it's only going to take a short while before every other telecom provider in India jumps on the same bandwagon as well - all to the detriment of the consumer.
Affiliate links may be automatically generated - see our ethics statement for details.