Tablets are having a bit of an identity crisis right now. A few years ago, sales were booming, and tablets were seen by many as a natural successor to the PC as the next-generation computing device of the masses. At the point, smartphones had started to gain popularity, but most mobiles came with a screen that was 4-inches or smaller.
Initial experiments with large-screen phones were successful and it didn't take long for every manufacturer to join the 'phablet' bandwagon. In fact, we are now at a point where a 4-inch phone is considered compact or 'mini.' With a largish screen in everyone's hands, tablets no longer offer an advantage in terms of increased real estate.
This, amongst other reasons, is why tablet sales have been steadily declining, and even a company like Apple has not been able to buck this trend. Some have suggested that the future of tablets will lie entirely in sectors like education and health and the generic devices that we see today will give way to industry-specific tablets.
One company that is betting on this trend is Delhi-based Metis. Last year, the company released its first tablet - under the brand Eddy - called the Genius Learning Tablet, for kids aged 2 to 10 years. Recently, the company tied up with Cartoon Network to launch two more tablets: the Creativity Tablet and the Ben 10 Tablet.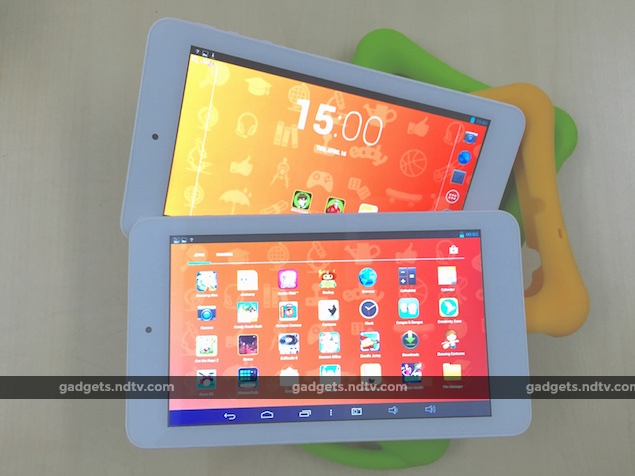 The tablets are modest in terms of specifications - Intel Z2520 processor, 1GB RAM, 2-megapixel front and rear cameras, 16GB expandable storage - but the real story here is the pre-bundled apps and content. The tablets, targeted at kids who are at least three-years-old, come with a custom layer on top of Android called Athena OS that offers an easy to navigate UI for kids, while offering parents a certain amount of control over what the kids can do. The UI is well optimised for the hardware, so you are unlikely to experience lags in day to day tasks.
In terms of design, the two tablets look rather plain from the front, though the Ben 10 tablet pictures the popular Cartoon Network character at the back. You can buy bumpers - available in four different colours at an extra cost - to add a bit of colour and some much-needed protection for a device that'll be used by kids.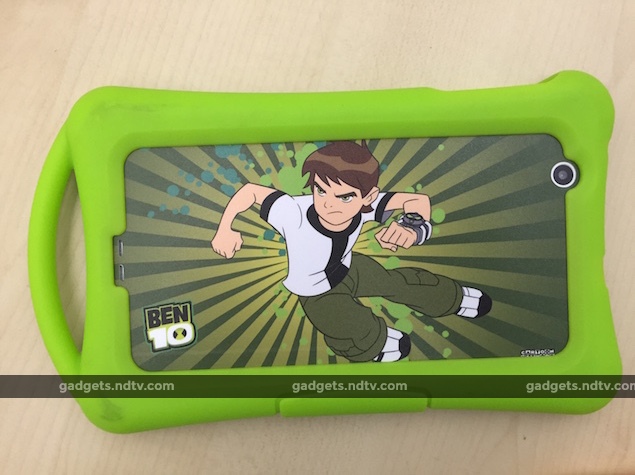 During setup, you'll be asked to create a profile for your children (you can have up to three profiles on the tablet) and set a password for the Parent Zone. Parents can set time limits for each Zone, which represents a logic grouping of apps. If you want, you can also use the Parent Zone to go to the 'core' Android 4.2.2 UI and then the tablet acts like any other Android device. You can invoke the browser, check your email, or install apps from the Google Play store. You can choose to expose some of these third-party apps to the kids via the Athena UI, which displays only the pre-installed apps by default.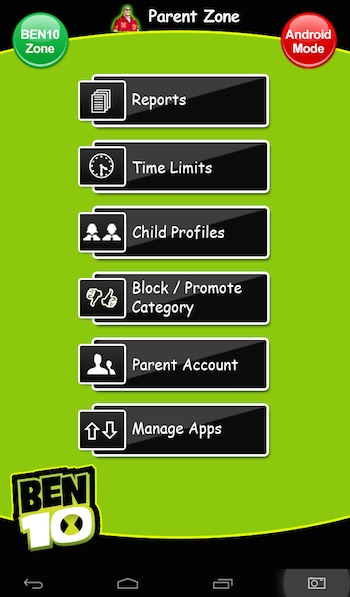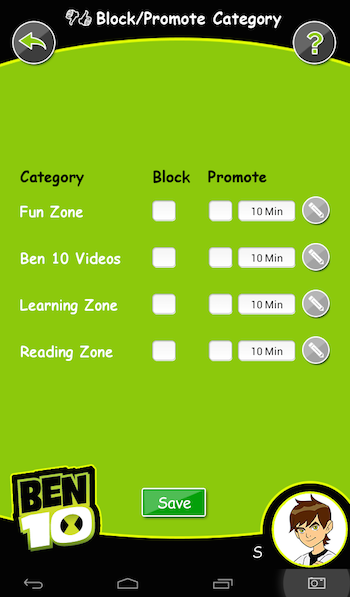 And there's plenty of excellent pre-bundled content to keep the kids busy. The Ben 10 tablet comes with a Reading Zone that features a library of more than 1000 kid-friendly books, a Learning Zone with select educational apps, a Fun Zone with 20 games, and a Ben 10 videos zone with over 18 hours of videos featuring the popular Cartoon Network character.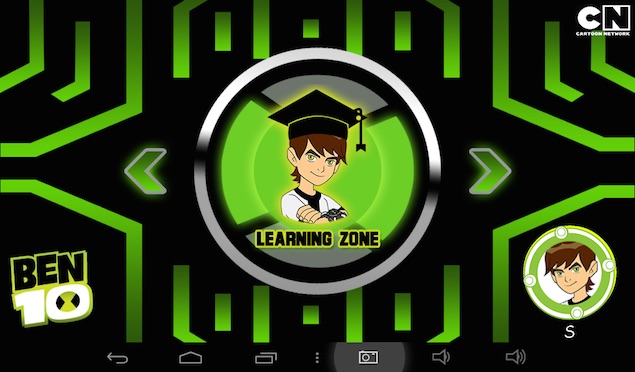 The Creativity Tablet includes the Art and Craft zone with over 150 art and craft activity videos from popular show MAD With Rob, Music and Dance with select apps to get your kids started with making music or simply getting them moving, Dream a Dream that features 30 pre-installed apps that let kids don different roles like chef or a scientist, and Fun and Reading that bundles a library of 100+ children's books and 20 games.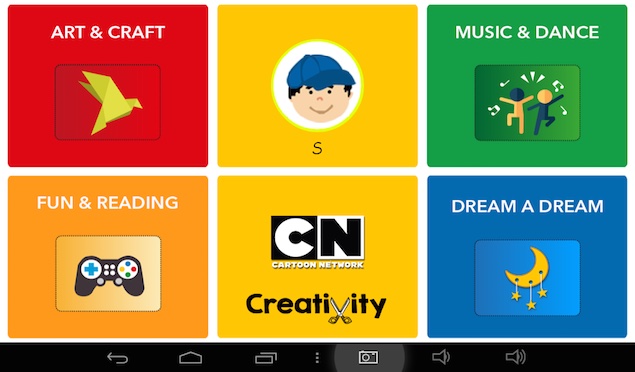 While you can get almost all of these apps from Play Store - some free, many paid - what you are paying for here is curation. Metis has done a good job of filtering good apps, books, and other content and pre-bundling them on your tablet to keep the kinds engaged and learning for hours, even without an Internet connection. You are paying a very small premium compared to other similarly specced hardware, so in the end you are getting a very good deal.
The tablets are not without their quirks though. They are prone to heating up after prolonged use (the bumpers should insulate you from that a little bit) and they also seemed to have trouble waking up after extended periods of inactivity and a restart helps in these cases. The touch performance may frustrate those used to operating more premium devices like the iPad; however, none of these issues are atypical of devices at this price point, so it would be unfair to single these tablets out. Battery life is also in line with other devices at this price.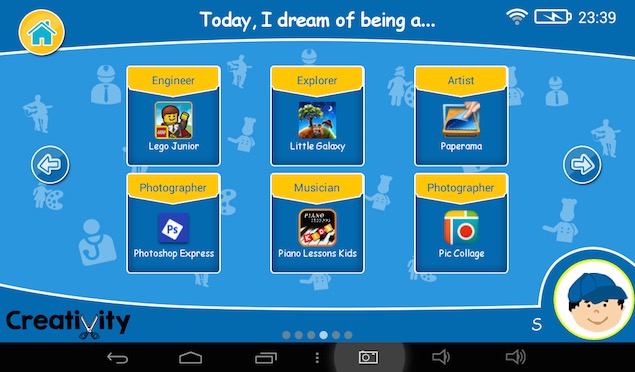 However, we do wish the content wasn't so closely tied to the hardware. For example, we would've loved an option to buy additional content packs from Metis to, say, turn our Ben 10 tablet into the Creativity Tablet or the Genius Learning Tablet. Should you need to look beyond pre-bundled content, you can of course install any Android app from Google Play like we mentioned before.
The Creativity Tablet is priced at Rs. 8,999 and the Ben 10 Tablet at Rs. 9,999, both available via the Eddy website where you can also learn a bit more about the content bundled with each tablet before deciding which one you should pick. Either way, the tablets pack plenty to keep your kids entertained and learning this summer vacation and beyond.