Windows 8 has an identity problem. The Modern UI, with its big, bright tiles and touch-friendly apps still isn't useful for anything more than the occasional game. Microsoft's most recent updates seem to have been designed to make life easier for non-touch laptop and desktop users, making the traditional Windows desktop more prominent and consigning the Start Screen to the background.
We like Windows 8.1 on desktops and laptops, and like many users, we have adjusted to the lack of a Start menu. Once we're in the desktop, there's almost no need to ever deal with the Modern UI, but we don't mind dipping into it occasionally. On most laptops and hybrid ultrabooks, we often forget that the screens are touch-capable, and frankly, that isn't a problem at all.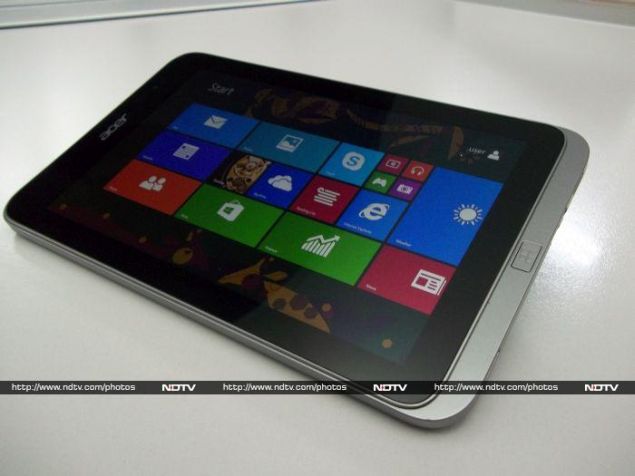 Perhaps that's why Windows-powered tablets have all but disappeared from the market. Sure, we've got plenty of ultrabooks and hybrids with keyboards that either detach or fold away - but pure tablets are few and far between.
Microsoft has responded by moving away from premium devices and into the budget space. Acer's Iconia W4 is an 8-inch compact tablet, and is one of the first such products to be offered and advertised without a keyboard dock. It sheds nearly everything that makes hybrid ultrabooks so expensive, and in doing so, creates a whole new market category.
Look and feel
The Acer Iconia W4 has an 8-inch screen, and though its body is comparatively larger than other tablets of this class, it does a good job of disguising this. It's noticeably bigger and thicker than an iPad mini, for example, but this is still impressive considering it's a full-fledged Windows PC.
There's a a fairly standard black glass bezel around the screen, but also an additional grey plastic lip on the bottom, where the physical Windows button, speakers and ports fit. The W4 is smooth, but easy to hold. There are no vents or air passages around the sides.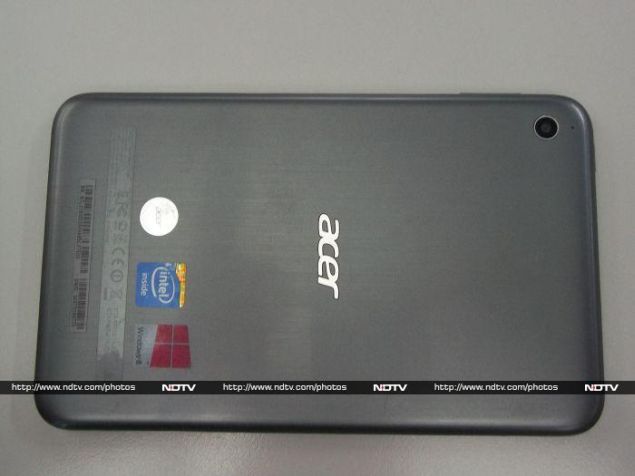 The left edge is completely blank, but you'll find a microphone pinhole, volume rocker, Micro-HDMI port and microSD card slot on the right edge. There's a power button and status LED on the top, plus an unmarked indentation that might be for snap-on accessories. Twin stereo speakers, a 3.5mm headset jack and Micro-USB port are on the bottom.
The rear panel has a faux brushed metal texture, but it's totally plastic. There's a silver Acer logo in the centre, but we were surprised to see no fewer than five ugly stickers on the lower back. Apart from the multi-coloured Intel and Windows stickers usually found on laptops, there's another for the device's serial number, one for regulatory information and logos, and another warranty hologram. These were all faded and peeling on our review unit, which is not surprising considering the tablet has to rest on tables and in bags. We've seen subtle engravings and smaller logos on other products, so it's odd that Acer would go with these ugly stickers here.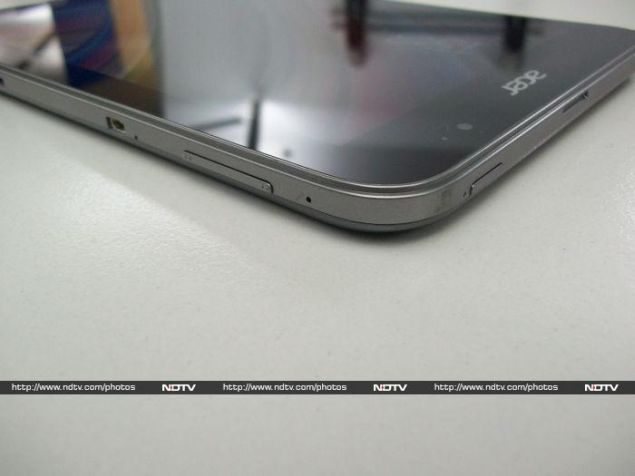 There's a lot to like about the Iconia W4. Having the power of a full PC in a small 8-inch tablet form factor, including full-blown Windows desktop software like the Microsoft Office tools, is an unusual experience. We also found ourselves spending a fair bit of time getting reacquainted with the Modern UI, which we had so far distanced ourselves from. With a screen this size and no stand or keyboard, we ended up using the W4 in our hands much more than on a table, which also led to a more hands-on approach to apps and desktop software.
Specifications
The Iconia W4 is not a powerhouse PC. It gets by with an Intel Atom Z3740 CPU, which is codenamed Bay Trail and uses the relatively modern Silvermont architecture. This particular chip is a quad-core model, and runs at 1.33GHz. It also has integrated HD Graphics, though that name is a little optimistic considering the weak 667MHz graphics clock. It's more than enough for playing video files, but don't expect any major gaming prowess.
It's worth noting that while the CPU is 64-bit, Acer has gone with a 32-bit copy of Windows. This might be due to limitations imposed by Microsoft's low-priced Small Screen Touch licensing arrangement, but it's disappointing nonetheless.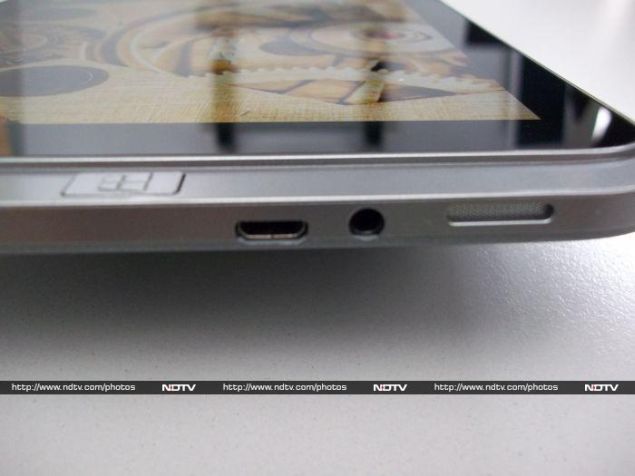 There's 2GB of RAM and either 32GB or 64GB of built-in storage. Neither of these is user-accessible or upgradeable, so we'd always advise going for the highest capacity you can afford. There's a microSD card slot which can take 64GB XC cards and potentially higher capacities as well, when they're available.
The 8-inch screen runs at 1280x800, which is about average for tablets this size. It's nowhere near the resolution of the iPad mini with Retina Display or the 2013 Nexus 7, so if you're used to either of those devices (or today's full-HD smartphones), it will definitely feel grainy. Text and on-screen elements in the Windows 8 desktop are still quite small, and some people will find this uncomfortable. We raised Windows' DPI scale from 100 percent to 125 percent, which definitely made a difference to us.
You can't use the microUSB port to transfer data from a PC, like you would with an Android or iOS device. However, like all Windows PCs, the Iconia W4 is fully capable of being a USB host for pen drives, hard drives and all kinds of USB peripherals. Micro-USB pen drives are becoming commonly available now, but you'll have to use an On-The-Go adapter for all standard USB peripherals, and fortunately, one is included in the box.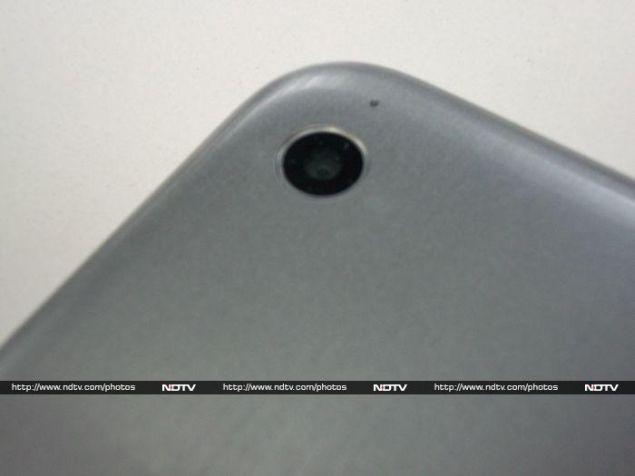 We would have loved to have had a full-sized USB host port, like some larger tablets have, but you'll have to remember to carry the adapter around or invest in a Micro-USB pen drive if you want to copy files to or from the W4.
For wireless communications, there's Wi-Fi b/g/n and Bluetooth 4.0. The battery capacity is 4960mAh, and is rated for 8 hours of continuous video playback. The front and rear cameras are 5- and 2-megapixel units respectively, which is fine since you probably won't want to use them for more than the occasional casual shot.
Software
Windows 8.1 has a number of useful improvements over Windows 8, but we still ran into a few adjustment issues thanks to the W4's pure tablet form factor. You really have to remember that the Charms bar exists, since you can't do things like begin a search by just typing a few characters. Windows Store apps aren't always as well designed as their iOS and Android counterparts, but things that frustrated us on larger screens, such as excessive scrolling and wasted space, are more palatable here.
Conversely, the Windows desktop is quite difficult to use with touch input alone. DPI scaling helped, by making tiny elements easier to target, but we quickly found ourselves scrambling for that USB OTG adapter and a hub for our keyboard and mouse. The desktop on-screen keyboard is different from the Modern UI keyboard, blocks too much of the screen, and doesn't appear automatically when you tap a text input field.
If you're planning to use the Iconia W4 in a work environment, or as an alternative to a cheap laptop or netbook, you'll definitely want to buy a portable keyboard. Bluetooth models will save you the hassle of dealing with the OTG adapter, but keep in mind that an external keyboard is another thing to carry and charge. Acer sells its own such accessory, which also has a slot which you can use to prop up your tablet.
We also ran into a few compatibility issues thanks to the 32-bit edition of Windows. 64-bit software used to be quite exotic but it's mainstream enough now that some programs just won't run, or you'll need to find 32-bit editions of them.
The unique Windows license also covers a full copy of Microsoft Office (not a time-limited subscription), which is a fantastic value addition. The Home & Student 2013 edition includes Word, PowerPoint, Excel and OneNote, and otherwise retails for Rs. 5,499. For comparison, a one-year subscription to Office 365 would cost Rs. 4,199 for a single year.

Acer also throws in a few of its own utilities for audio, video, photo and file management, called Acer Media, Acer Docs and Acer Portal. You can read about these in our previous review of the Acer Aspire S7 ultrabook.

Performance
We're happy enough with the level of performance the Atom CPU provides. You won't notice any sluggishness compared to a current model iPad or reasonably powerful Android tablet, but you also can't expect the speed of a mainstream laptop.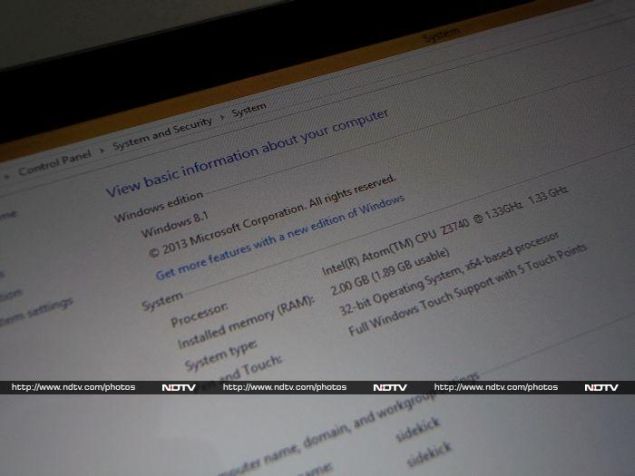 Our benchmarks threw up middling results, with especially low graphics and multimedia scores. SunSpider ran in 410.3ms, which is about twice as long as a current low-voltage Ultrabook would take. SiSoft SANDRA's CPU Arithmetic results were also consistent with this, at 20GIPS integer and 10.93GFLOPS floating-point scores. SANDRA's storage subsystem tests were also pretty weak, coming in closer to results for slow spinning disks than modern SSDs.
3DMark threw up 130 points overall, which makes the Iconia W4 completely unsuitable for modern gaming. We also noticed a bit of stuttering while playing our 720p and 1080p test files. Luckily, there's plenty of software available for Windows 8 so format incompatibility just isn't a problem.
Photos taken with the 5-megapixel rear camera are surprisingly decent, although performance depends very much on ambient light conditions. Objects in the foreground are clear, but ones at a distance tend to lack detail and look noisy. There isn't any control over focus or any manual settings.
The battery lasted for 3 hours, 46 minutes in our Battery Eater Pro benchmark in Standard mode. In regular usage we got well over a full day of casual Web surfing, music and video playback, and general PC tasks.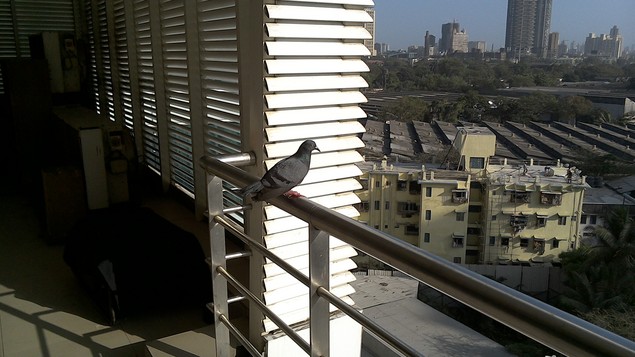 (Click to see full size)

Verdict
The Acer Iconia W4 is cheap enough to make Windows RT devices feel totally pointless. There's just no reason now to buy a Windows RT tablet and restrict yourself to the Modern UI and Windows Store apps. You might find yourself spending less and less time in the Windows desktop, but it's really good to know it's there, and that all familiar Windows software is just a few taps away.
You won't have the kind of tablet-optimised software library that we now take for granted on iOS and Android, so if you're willing to grapple with tiny on-screen controls in Windows desktop software, this is a decent option. Keep in mind that any specialised Windows software you need will have to run on the relatively puny Atom CPU.
For us, the killer application is Microsoft Office. It's definitely easier to use (with a keyboard and mouse) than the recently launched Office iOS apps, although those are adequate if you're mainly interested in reading documents, not editing them. After years of frustration with tablets, there's also nothing like the feeling of freedom we had with a full file system, Windows Explorer, and full USB support.
Interestingly, Microsoft has just announced that it will not charge license fees for Windows on devices with screens smaller than 9 inches anymore. This is unlikely to mean a price drop for the Iconia W4, but it could point to cheaper successors and more competition if other manufacturers decide to take advantage of this.
The Acer Iconia W4 isn't brilliant as a tablet or netbook replacement, but it's an adequate bridge between the two worlds. You'd just have to be certain you wouldn't be better off with a more traditional, more purpose-oriented device.
Price: Rs. 24,999 (32GB); Rs. 26,999 (64GB)

Pros

Runs full Windows 8.1

Free Microsoft Office Home & Student edition

Portable
Decent battery life and performance

Cons

Can be a bit difficult to use at times

Slightly chunky and heavy

Ratings (Out of 5)

Design: 3.5
Display: 3.5

Camera: 3

Performance: 3.5
Software: 4
Battery Life: 4
Value for Money: 4
Overall: 3.5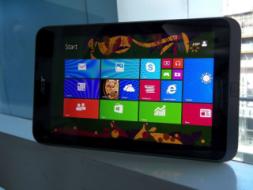 Acer Iconia W4 in pictures