Toshiba had several announcements at the
Consumer Electronics Show
(CES 2015) this year, from new laptop-tablet hybrids and tablets, to new hard drives, a TransferJet adapter for iOS devices, and a wireless SD card.
The Toshiba Portege Z20t, a Windows 8.1-based laptop-tablet hybrid, comes with a 12.5-inch screen with a resolution of 1920x1080 pixels, a detachable keyboard and an optional Wacom-made digitizer, which enables pressure-sensitive pen input (2,048 levels of sensitivity). The tablet will be powered by Intel Core M processors, which eliminates the need of cooling fans.
The Portege Z20t will go up on sale this month, with options for either 4GB or 8GB of RAM and 128GB, 256GB or 512GB of SSD storage options.
The starting price of Portege Z20t with the keyboard will be $1,399, while with the optional Wacom-made digitizer pen prices start at $1,899. The standalone tablet can also be purchased for a starting price of $899.
Connectivity options on the laptop-tablet hybrid include Wi-Fi 802.11ac, Bluetooth 4.0, Micro-USB, Micro-HDMI, Ethernet, RGB, and microSD card slot. The Portege Z20t tablet is claimed to provide up to 9 hours of battery life, and with the keyboard battery combined, it can deliver up to 17.5 hours of battery life, says Toshiba.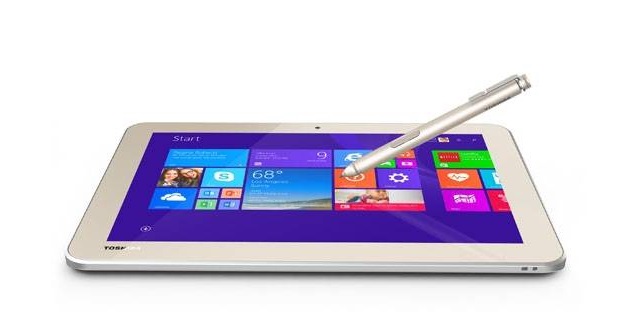 The company has also refreshed the Windows-based Encore 2 tablets lineup from last year. The new Encore 2 Write tablets from Toshiba come in 8-inch and 10-inch display sizes with a stylus called TruPen.
The specifications of the Encore 2 Write are mostly identical to last year's Encore 2 tablets. These include 8-inch and 10-inch 1,280x800 pixels multi-touch displays; an Intel Atom processor; 2GB of RAM; 64GB of built-in storage; expandability via microSD card (up to 128GB), and Windows 8.1 with Bing.
The Toshiba Encore 2 Write tablets will go on sale from January 11.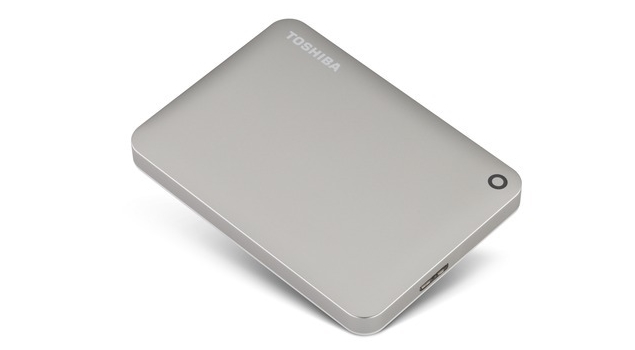 On the other hand, Toshiba has launched a new range of Canvio Connect II portable hard drives that come with remote access support through PogoPlug software.
The Canvio Connect II comes in storage capacities of 500GB, 1TB, 2TB and 3TB storage. The company also launched the 3TB version of the Canvio Basics portable hard drives. While these may not be the first external hard drives to offer 3TB of storage, they are considered as some of the first portable hard drives with this storage capacity.
The PogoPlug remote access feature of the Toshiba Canvio Connect II can be used to view and share files over the Internet, and stream content to mobile devices. The company is also offering 10GB of free cloud storage with the drives, which can also be accessed through the PogoPlug software.
The company has also launched a TransferJet TJM35420LT adapter, the first with compatibility for iOS devices. The accessory will be available from spring 2015 in Japan, followed by Europe, the Americas and Asia, says Toshiba.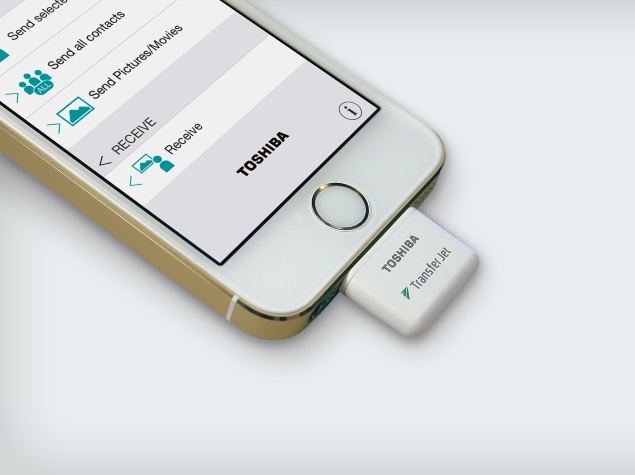 Alongside, Toshiba has also launched the 2nd generation TransferJet USB adapter TJM35420AUX for Windows and a Micro-USB adapter module TJM35420AMU for Android, both of which will start selling in the first quarter of 2015. The new adapters for the Android and Windows are claimed to offer a 1.7 times faster transfer rate, 30 percent lower power consumption, and 30 percent less volume than the previous generation adapters.
"TransferJet is a close proximity wireless transfer technology standard promoted by the TransferJet Consortium. The technology provides simple connections and ultra-high speed data transfers with low power consumption, and works simply by bringing the two devices in the transfer into close proximity. Maximum data throughput is 375Mbps, and 100 MBytes of data can be transmitted in approximately three seconds," explains the company.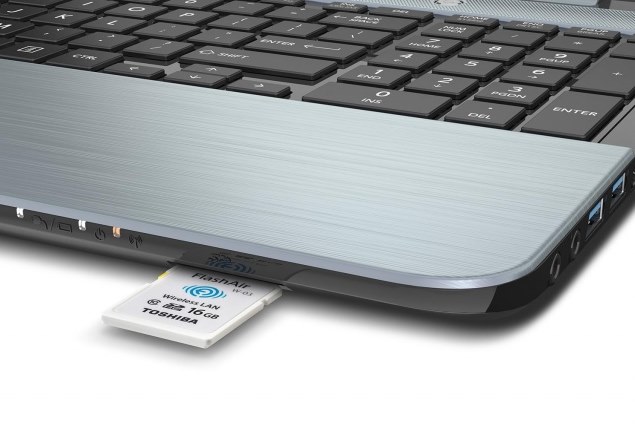 Lastly, there is the all new Toshiba FlashAir III wireless SD card, which can communicate/ transfer data on a Wi-Fi network. While there is no word on its price and availability, Toshiba said that the card will be available in two capacities - 16GB and 32GB.