Google, after
discontinuing the Nexus 5 smartphone
last month, has now done the same for the Nexus 7 (2013) tablet. The
Asus Google Nexus 7 (2013)
tablet is no longer available to buy from the new Google Store, the company's new storefront for
'Made with Google'
hardware offerings. Similarly, the LG G Watch, the company's first Android Wear smartwatch, is also no longer available via Google Store.
A Google spokesperson told Engadget that "some inventory" is still left with carriers and stores though the company's focus is on the HTC Google Nexus 9 tablet "at this time."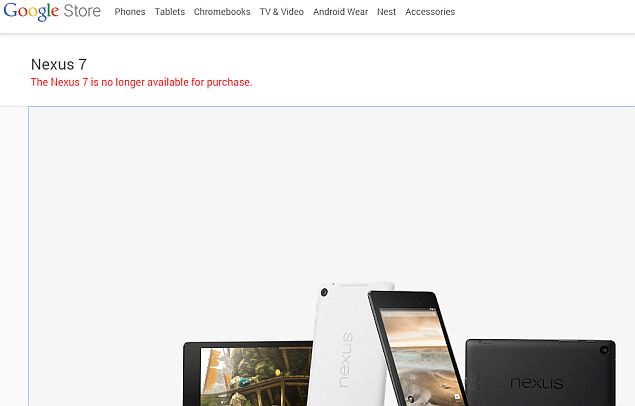 As mentioned, Google's brand new online retail section for devices is no longer selling the Google Nexus 7 (2013) and its tablets section only lists the Nexus 9. The Nexus 7 (2013) listing on the Google Store shows a message saying (see above), "The Nexus 7 is no longer available for purchase." LG's first Android Wear-based smartwatch, the G Watch that launched last year is also listed as 'Not Available' with the listingsaying, "The LG G Watch is no longer available for purchase." LG hasn't commented on if the product has been permanently discontinued however.
Additionally, Google India no longer lists the Nexus 7 tablet on the country-specific Google Store. With the Google Nexus 5 and Nexus 7 devices being phased out, consumers will be left with just Motorola Google Nexus 6 and HTC Google Nexus 9 devices for purchase in Nexus range.
Google in the past has quietly discontinued devices such as the LG Google Nexus 4. Google back in 2013 first stopped selling the Nexus 4 8GB variant and soon after stopped retailing the 16GB model as well. The Nexus 4 units were never replenished, at least in the US.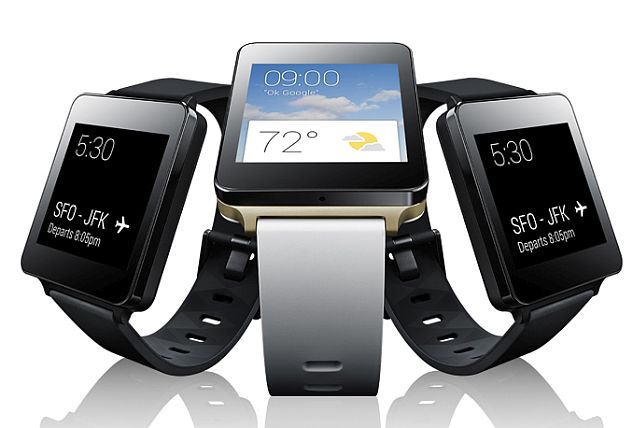 Recently, Google's Chief Financial Officer Patrick Pichette at the company's quarterly earnings call revealed that there was a decline in Nexus sales that was offset by Google Play growth compared to same time last year.
He went on to suggest that the decline in Nexus sales was primarily due to recent devices including Motorola Google Nexus 6 and HTC Google Nexus 9.
It's worth mentioning that Google for the first time cleared the air about performance of its recent Nexus devices across markets. We can assume that the Nexus 6 priced at $649 (Rs. 44,000 for the 32GB variant in India) could not repeat the success of significantly cheaper LG Google Nexus 5 that was launched in 2013. Similarly, the HTC Google Nexus 9 tablet priced at $399 (Rs. 28,900 for the Wi-Fi only tablet in India) was unable to make an impression matching the also much cheaper Google Nexus 7 launched back in 2013.