Sonny Dickson, the Australian teen who made a name for himself by repeatedly leaking images of Apple's iPhone 5s before its release, has posted a series of high-resolution images of Apple's upcoming tablet.
The fifth-generation iPad can be seen in what are perhaps its clearest pictures yet in the image set posted on Dickson's website. The images, which appear legitimate, 'confirm' what's been widely known based on various leaks, that the next-generation iPad will take its design cues from Apple's wildly popular iPad mini.
The set of images shows a Space Grey fifth-generation iPad from various angles, including close ups of its edges, curves, as well as buttons and other elements like the camera lens. The set also includes images of the display assembly, the chassis and other components that are used in making the iPad.
Sonny Dickson, who lives with his parents in suburban Melbourne, attracted attention earlier this year after he leaked detailed pictures and videos, which were later confirmed as accurate, of the then unreleased Space Grey and Champagne iPhone 5s.
(Also see: Meet the Australian teen behind iPhone 5S leaks)
The images posted by Dickson are in line with earlier fifth-generation iPad-related leaks by other parties, including a recent video that compared the upcoming iPad with the existing iPad and iPad mini.
Apple is widely expected to unveil next-generation iPad and iPad mini at a special event that will reportedly be held on October 22. While the iPad is likely to get upgraded internals, the iPad mini is expected to get a Retina display, just like its bigger sibling and members of the iPhone family.
For more leaked images of the fifth-generation iPad, check out our gallery.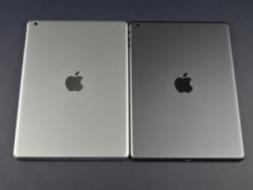 Leaked images of fifth-generation iPad
Image courtesy: Sonny Dickson