Looks like the Apple's much-anticipated iPad Air 2 is finally taking some shape, as some mock-up images of the yet-to-be-announced tablet have popped-up online.
As indicated by the Apple analyst - KGI's Ming-Chi Kuo - in May, as well as another report last month, the latest iPad Air 2 images corroborate the inclusion of a fingerprint sensor, which was first seen on the iPhone 5s smartphone.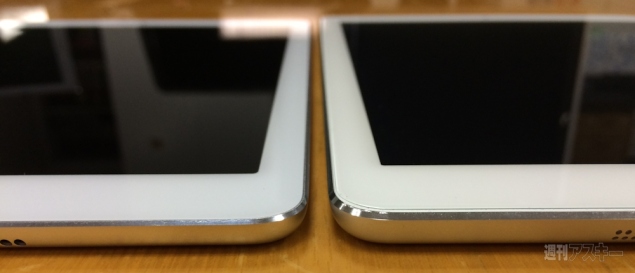 The latest leaked images, coming from a Japanese publication known as ASCII Plus (via GforGames), not only show the fingerprint sensor inclusion, but also gives us some design clues on what the final next-generation Apple iPad Air might look like. Notably, the Apple logo is seen to be missing from the back panel.
The alleged iPad Air 2 dummy model, when kept on top of the existing iPad Air tablet, seems almost 1mm thinner. The speaker grills on the bottom has changed to bigger circles in one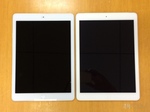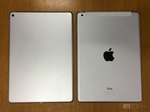 row from the smaller circles in two rows. The height and breadth of the alleged Apple iPad Air 2 remains the same as the original iPad Air. However, the rear camera has been shifted more towards the corner.

Even the screen orientation lock seems to be missing as it has been mentioned that the users would be able to access it via the notification panel.

Last week, the much-talked about iPhone 6's front panel was leaked in a video. The video showcased two front panels (4.7-inch and 5.5-inch) and further corroborate what's has been widely expected based on earlier leaks, that the next iPhone handsets will come with curved edges.
The alleged 5.5-inch iPhone 6 variant is likely to feature a 128GB storage variant, alongside 32GB and 64GB models, which will be reportedly company's attempt to differentiate the bigger iPhone model from other phones in the company's line-up.