The CES 2015 event, which now is almost over, saw launches and announcements by several major manufacturers. However, this year, the event saw an overwhelming number of tablets and laptops. All-in-one (AIO) PC systems and laptop-tablet hybrids were also seen by some major tech firms like Samsung and Asus.
While Lenovo and Dell ruled the laptop and tablet segments, other tech firms like Samsung, Acer, and Toshiba also stole some of their limelight with their own devices. Small players like Archos and Alcatel, which announced a slew of smartphones at the ongoing CES 2015, took the opportunity to showcase their technology under the tablet section.
It has been a tough job covering all the laptops, tablets, hybrids and PC systems launched in the past few days, and we have compiled a list of all the devices to give users an idea of what they can expect this year.
Lenovo
Lenovo at CES 2015 launched a total of 23 devices, which includes tablets, AIO PCs and whole lot of laptops. The Chinese tech giant launched two tablets named Tab 2 A7-10 and Tab 2 A7-30, which are for budget conscious users. The Android 4.4 KitKat running devices will be hitting the shelves starting this month. The devices are powered by MediaTek processors, 1GB of RAM and feature 7-inch 1024x600pixel resolution display. Some specifications however differ between both the devices.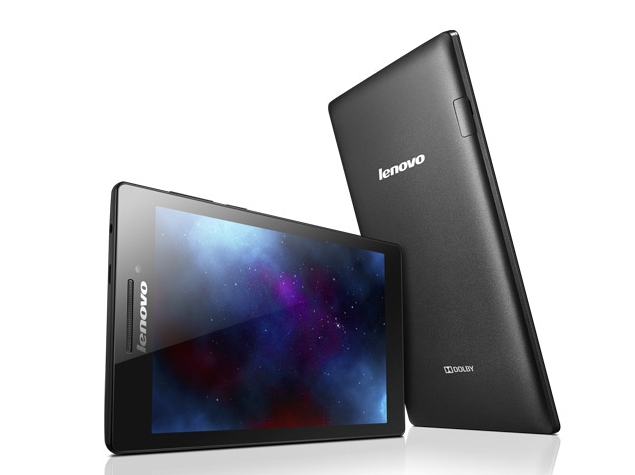 The company also launched its Lenovo B50, Lenovo C40, and Lenovo C50 All-in-one PC systems. The Lenovo B50 features a 23.8-inch full-HD IPS display, and also houses Intel's RealSense motion-sensing 3D camera. The Lenovo C40 and C50 all-in-one PCs feature 21.5-inch display and 23-inch full-HD IPS displays respectively. The devices run on older Nvidia graphics and last year's Intel Core processors. All the three PC systems will be reaching in March this year.
Lenovo was the only firm at CES 2015 to launch 18 laptops in both its ThinkPad and Yoga series. While majority of the laptops were a mere upgrade over their previous versions, some of them were completely new in the market. Most of the laptops flaunted Intel's fifth generation 'Broadwell' Core processors. All the devices will reach the market within Q1 of this year.
Dell
Dell too marked its presence with the launch of what it calls the world's thinnest tablet, Dell Venue 8 7849, with a 6mm thickness along with other near bezel-less designed XPS 13 laptops. As for the Android 4.4 KitKat-based tablet, the device features an 8.4-inch Quad-HD (2560x1600) OLED display, quad-core Intel Atom Z3500 SoC, an 8-megapixel rear camera and a front 2-megapixel shooter. It also comes with the Intel RealSense '3D snapshot' photography solution that creates a high-definition depth map to enable measurement, refocus and selective filters with a touch of a finger.
As for laptops and AIO PCs, Dell introduced its XPS 13, XPS 15, Inspiron 13 7000, Inspiron 13 7000 Special Edition, Inspiron 15 5000, and Inspiron 15 7000. The firm also introduced its Alienware 15 and Alienware 17 gaming laptops at CES 2015. While the Inspiron range of laptops feature fifth-generation Intel 'Broadwell' Core processors and are meant for media lovers, the new Alienware range is said to be the company's lightest though sporting top-end upgraded processors and GPUs. The Dell Inspiron 23 AIO was also showcased featuring Intel RealSense 3D Camera Front F200 with depth sensing capabilities.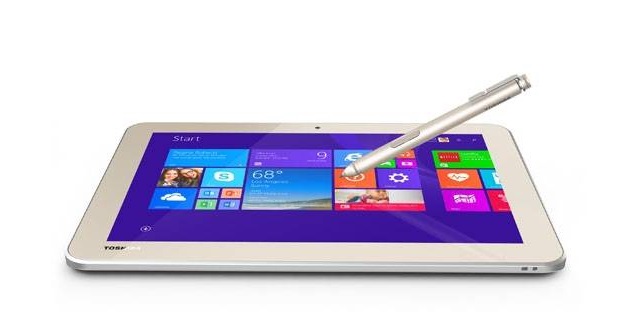 Toshiba
Toshiba, with its three products at the event, attracted a good amount of visitors. The firm launched the Toshiba Encore 2 Write 8-inch and Toshiba Encore 2 Write 10-inch tablets, which are the refreshed versions of the company's Encore 2 tablet lineup from last year. The specifications of the Encore 2 Write are mostly identical to last year's Encore 2 tablets. These include 8-inch and 10-inch 1,280x800 pixels multi-touch displays; an Intel Atom processor; 2GB of RAM; 64GB of built-in storage; expandability via microSD card (up to 128GB), and Windows 8.1 with Bing.
As for the Portege Z20t hybrid laptop, the device sports a Intel Core M processor and features a 12.5-inch full-HD screen alongside a detachable keyboard and an optional Wacom-made digitizer, which enables pressure-sensitive pen input (2,048 levels of sensitivity).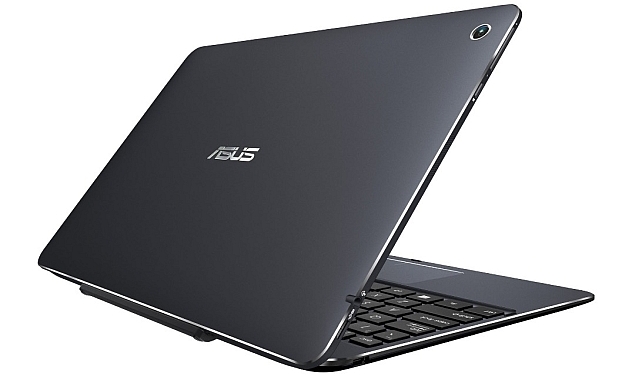 Asus
Asus this time only launched three devices under its laptop-tablet hybrid Transformer Book Chi series, named Transformer Book T90, Asus Transformer Book T100, and Asus Transformer Book T300. The Windows 8.1-based devices come with bundled keyboard docks and run on Intel-powered processors. While the Transformer Book T90 and Transformer Book T100 feature the Intel Atom Z3775 processor, the Transformer Book T300 features Intel's Core M Broadwell processor. The availability details of the devices are not yet known.
Samsung
Samsung preferred to stay little unnoticed at CES 2015 in the PC and laptops segment, with the launch of only two devices - the ATIV Book 9 2015 (also known as Samsung Series 9 2015 Edition) ultrabook, and the ATIV One 7 Curved AIO (also known as Series 7 AIO). The 12-inch Samsung Series 9 2015 Edition is said to be the thinnest and lightest offering by the firm, with a 11.8mm thickness and a weight of 950 grams.
The Series 7 AIO is the first by the company to feature a curved screen. The PC system features the same screen size as its previous flat-screen version, 27-inches. The device is priced at $1,299 (roughly Rs. 80,600) and will be available in Q1 of this year.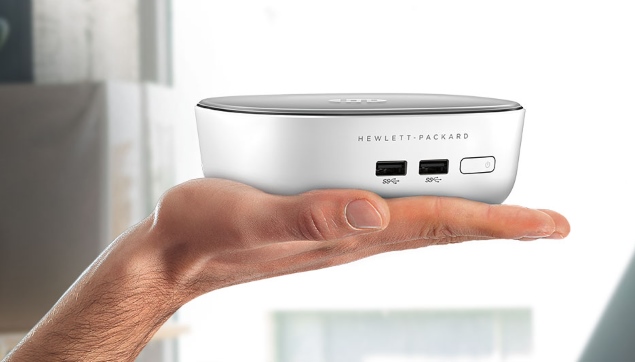 HP
HP, besides launching a range monitors at CES 2015, also introduced a Chromebox and Mac Mini alternative, the HP Stream Mini PC, which also comes bundled with a mouse and keyboard. Alongside, the company has also introduced the Pavilion Mini PCs, which come in Intel Pentium CPU and Intel Core i3 processor options. Both - HP Stream Mini and HP Pavilion Mini - come with Windows 8.1 and will be available via the company's online store in the US from this month.
Acer
Acer introduced the industry's first Chromebook with a 15.6-inch display. Additionally, the company announced that it will expand its Chromebook 13 range of laptops with new touchscreen models. The Acer Chromebook 15 range (CB5-571) will be available in variants offering either a 16GB or 32GB SSD drive and either 2GB or 4GB or RAM. The company notes that the "exact specifications, prices and availability will vary by region". The new Acer Chromebook 15 will be available in two display versions - one offering a full-HD (1920x1080 pixels) screen resolution and another offering a HD (1366x768 pixels) resolution.

Archos
Archos launched three tablets named Archos 101 Helium 4G, Archos 80b Helium 4G and Archos 70 Helium 4G. All the tablets come with dual-SIM support, but do not support voice-calling. The 80b Helium 4G and 70 Helium 4G share most of the specifications except the screen size, camera resolution and battery. However, the Archos 101 Helium 4G tablet is the best amongst the three. The tablet includes a 10.1-inch WXGA (1280x800 pixel) resolution IPS display and is powered by a 1.5GHz quad-core MediaTek MT8732 processor.
Alcatel
Alcatel launched the One Touch Pop 2 (10) tablet, which features LTE Cat. 4 network support along with other specifications that make it a mid-range device. The tablet features a 10-inch IPS display, 5-megaixel rear camera, 2-megapixel front-facing camera, 8GB of inbuilt storage, and a bunch of other accessories including a keyboard dock to let users work on it as a laptop.