On Wednesday, Apple launched the iPad Pro, along with a new Apple TV and two new iPhone models, the iPhone 6s and the iPhone 6s Plus. The new iPad Pro has long been rumoured, but it also comes with some new accessories, and one that's particularly interesting is a new stylus, which Apple is calling Pencil. The Pencil is an active stylus, with a battery that needs to be charged, and it is pressure sensitive - press harder to draw thicker lines, for example - but it isn't actually the first such stylus for iPad tablets.
Fiftythree, the creators of the gorgeous drawing app Paper, launched a somewhat similar stylus almost two years ago, and named it Pencil too. The company reacted well to Apple taking inspiration from its product, merely tweeting that every pencil needs paper, and announcing an update for its app for iPad and iPhone.
Despite the similarities though, Apple's Pencil has its own unique features. Here's what you need to know about this new $99 accessory.
1. Just 15 seconds of charging gives you 30 minutes of usage
The Pencil's battery lasts for a total of 12 hours of use. Even for a professional, that's a lot of sketching. But if you are running low on charge, just 15 seconds of charging can give you enough power to get through a sketching session.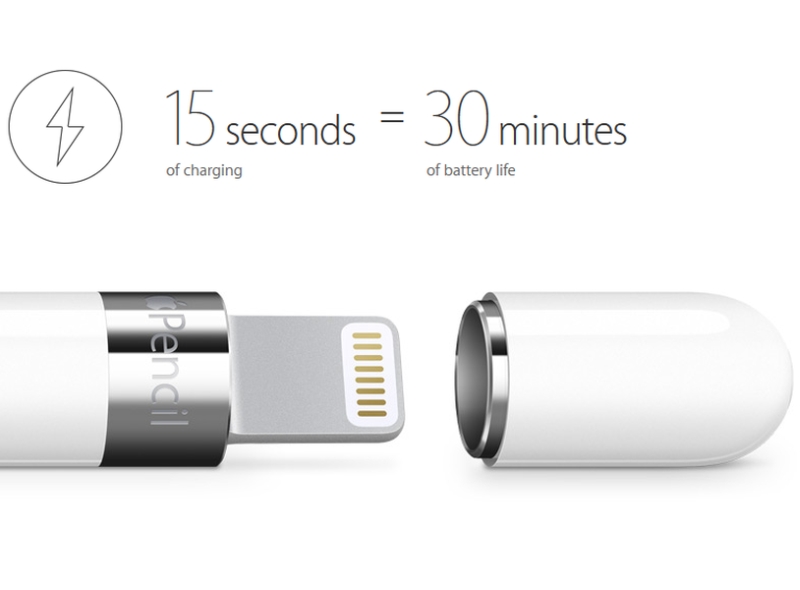 2. Your iPad Pro charges the Pencil
A lightning connector charges the Pencil, and it is slightly elongated so that you can charge the stylus even when the iPad Pro is in its silicon case. This means that you can always charge the Pencil, even on the go, without having to carry a separate charger.
3. It will work with built-in and third-party apps
Built-in apps like Notes will allow you to add annotations and sketches, but even third-party apps can take full advantage of the various features of Pencil. For example, you can use it to add graphics objects to PowerPoint presentations, or to create designs using Photoshop.
Third-party apps optimised for the iPad Pro will be available from November 2015.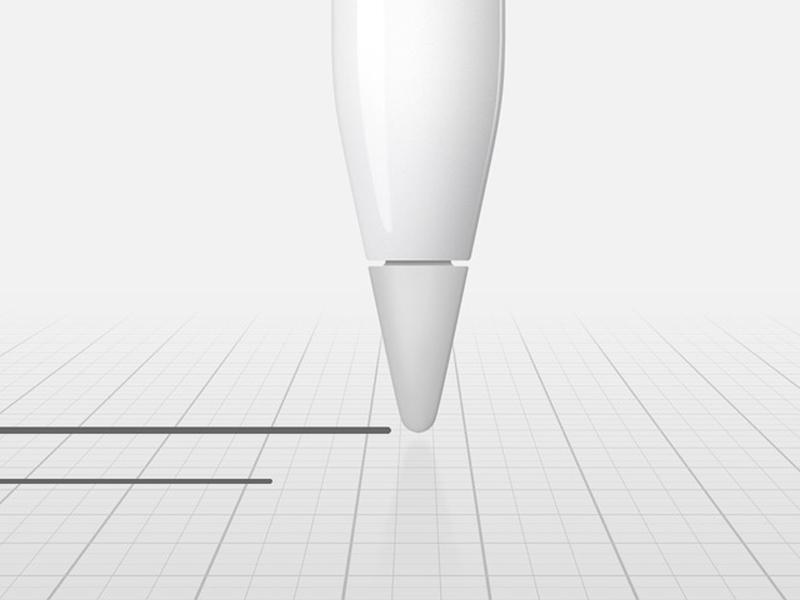 4. It can tell when it's being held at an angle
The Pencil has tilt sensors built in - this was demonstrated as a way to bring in shading effects the way you would with a real pencil. Since it can detect the angle the Pencil is being held at, it could also be used to draw angled brush strokes, or it could even be used in other ways by creative developers. It could be used in gaming - for example, imagine a virtual tennis game where the angle that you hold the stylus determines the type of shot - or any number of other applications.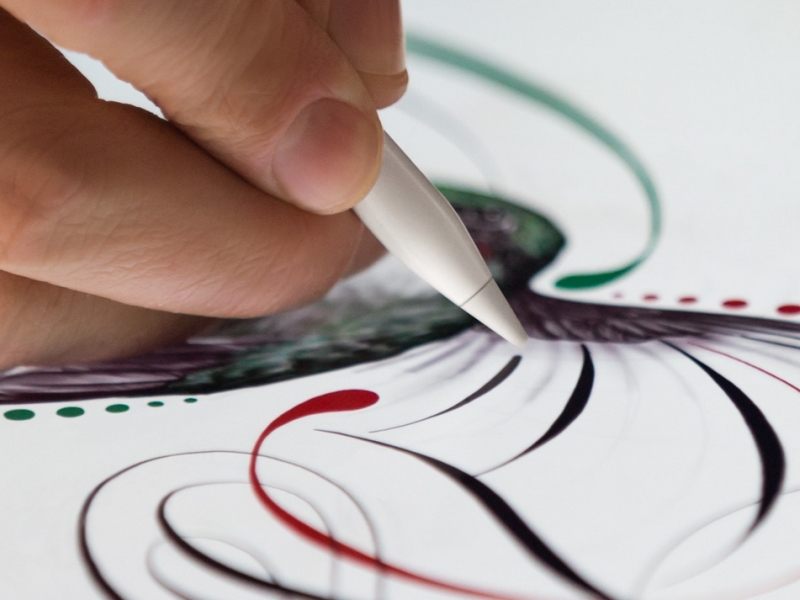 5. Press down, apply pressure
Pressure sensors allow the stylus to detect just how hard you're holding it against the screen. This is not very new - we've seen similar features in other stylus accessories - but if you're planning on using the Pencil as an artistic tool, then this is a very important feature.
Want to draw a thick, heavy line? Hold the Pencil firmly against the screen. For a wavy, wispy stroke, pull back and brush the Pencil very gently against your iPad Pro.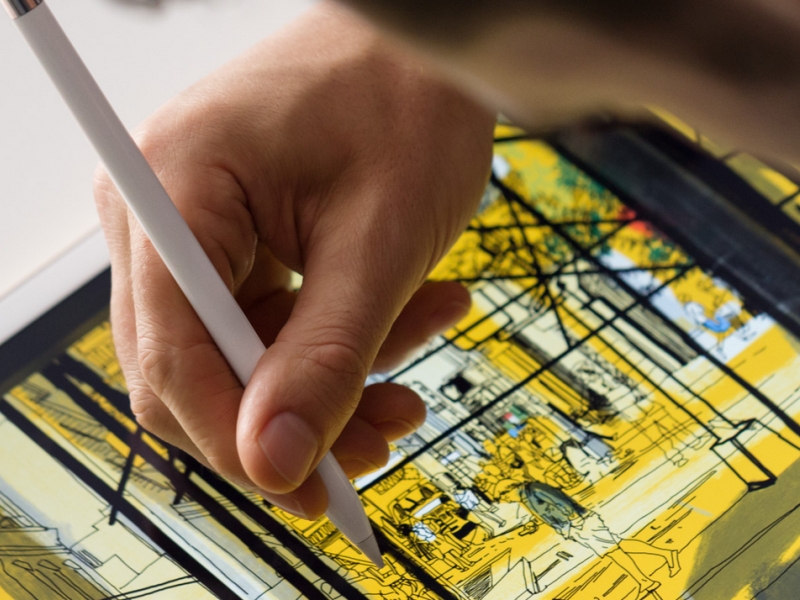 6. Pencil makes your iPad Pro touchscreen work twice as hard
When using the Pencil, the iPad Pro touch sensor doubles the rate at which it is checking for contact. The iPad Pro knows whether you're using your finger or Apple Pencil. When iPad Pro senses Apple Pencil, the subsystem scans its signal 240 times per second, giving it twice the data points it normally collects with your finger.
According to Apple, there are only miliseconds between contact and the on-screen action catching up. This is one area where using a stylus on an app like Paper by Fiftythree was lacking and if Apple has been able to cut down on latency then it will make Pencil extremely useful.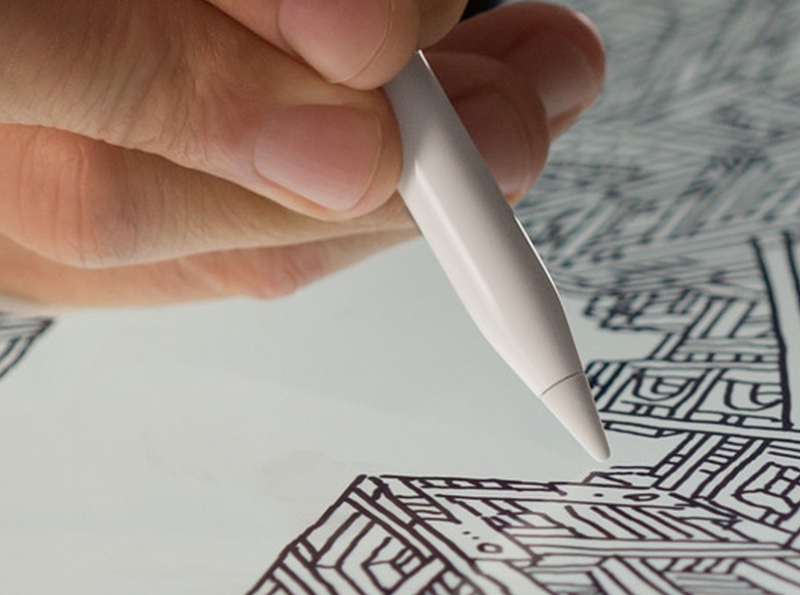 These were the highlights of Pencil for us. What did you think its best features were? And is there anything you would change about it? Let us know via the comments.