A few months ago, the whole world seem to have finally discovered Ello, about a year after the "private" social network first launched. Like everyone else, we too got in line for an invite, and said hello to Ello. Unfortunately, the hottest new social network of 2014 eventually turned out to be pretty dull.
The network has some different ideas like customisation and letting you to really personalise your space way more than Facebook (cover pictures are pretty much all you can do), but without losing the Ello identity on pages, which happened to MySpace. However, looking at Ello today, we're struck by how little it has evolved.
Yes, there have been tweaks and improvements to the product, but the content on the site - the updates posted by the users - remains essentially the same. Our network of friends came to Ello full of excitement, spent a few days learning the complex controls, and then retreated en masse to the safe and familiar blue embrace of Facebook. The artists and designers who provided the initial impetus to Ello continue to be there, making things beautiful, and we log back in every once in a while to see what they've been up to. In that sense, Ello has become a lonelier version of Tumblr, which may not be the worst thing in the world, but it's a far cry from being the next Facebook, as some had hoped.
Our mind goes back to 2011 when Google+ launched and was instantly hailed as the perfect Facebook killer. You may not remember it now, but there was genuine excitement associated with the launch and Google+ was seen as a great new take on social networking, with its concept of circles and fresh looking UI.
Soon, the almost inevitable question arose - what do I do here when all of my friends are on Facebook? While Google+ obviously exists, a majority of the active users seem to be Google employees themselves.
In between, there have been other social networks which were launched and hyped up as Facebook killers too, but most of these apps have fallen by the wayside, or, like Google+ and photographers, and Ello and designers, the site ends up serving a very small niche instead. Most people today haven't heard of Diaspora, Path, or (Twitter-killer) App.net - or Google Buzz for that matter - despite the hype these networks generated in their early days.
Reinventing the wheel
Google, Facebook, YouTube and other sites that dominate the Web weren't the first to offer their particular service, but they emerged at a time when there was not just a single dominant platform. Today, new social networks have to compete with the network reach of Facebook on the one hand, and the quick public connection of Twitter on the other. Anything in between these is a compromise, and both the extremes already have a service that meets the needs of the public.
Trying to invent the next Facebook, or the next Twitter for that matter, does not mean making a social network that is better than Facebook or Twitter. The fact is that many of us treat Facebook like a utility now - to find out more about the person you're about to email, to follow the latest updates from your favourite websites and businesses, and just occasionally, to connect with friends.
If that's what a social network is today, then the wealth of data that is stored on Facebook already means that there is little sense in migrating to a new network. If you're an artist or a creative person who wants to stand out in a clutter free environment, then an app like Ello becomes very appealing, but if you're trying to consume instead of create, then Facebook certainly has the upper hand.
So where are people moving? Anonymous sharing apps like Secret, Whisper, and others are growing in popularity. Ephemeral messaging platforms like Snapchat are also becoming steadily more relevant, and not just the preserve of teenagers anymore. These are both ways to communicate without building a public record of your communications.
On the other hand, messaging is becoming the new social, as it offers a blend of public and private. There's a good chance that everyone reading this piece has WhatsApp installed - after all, the app has crossed 700 million monthly active users. If that's the case, you might also be using the groups feature in WhatsApp. Many of us separate groups for family, friends, for events like planning a party, or even for work. It's not unheard of for news teams keeping a WhatsApp group so reporters can quickly alert the whole team when something breaks - heck, some teams are now using WhatsApp to conduct daily edit meetings.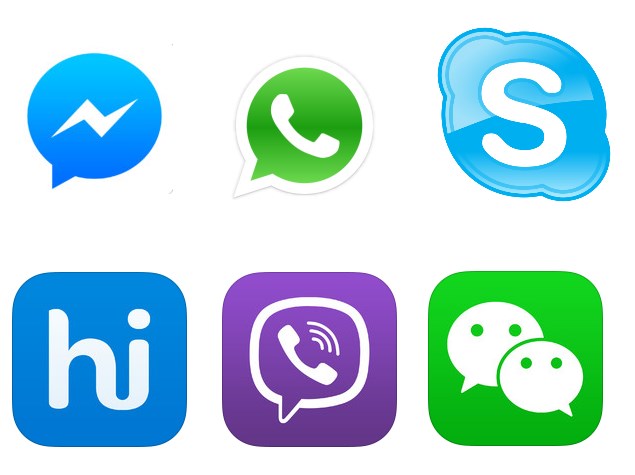 Chat apps allow private one to one, or one to many communication with which you can share photos, stickers, audio and video clips and more. With WhatsApp expected to bring voice calling in 2015 you'll be able to make private, one-to-one calls instead of just sharing recorded voice messages the way you can already. And at the same time, from the same platform, you'll be able to share a checklist to a large group of people, so everyone knows what to bring to the party. And afterwards, you'll be able to share photos from the party that everyone who was there can see, without having to fiddle around with the extremely complicated privacy settings on social networks.
This isn't just an anecdotal view either. Facebook has announced that it is processing 350 million photographs per day. Instagram users share 70 million "photos and videos" daily, as noted in this December blog post. In April 2014, WhatsApp CEO Jan Koum announced that the company had crossed 500 million monthly active users (that number is now 700 million) and in April, it was already processing 700 million photos every single day, according to Koum.
The number of photos shared between people on WhatsApp every single day absolutely dwarfs the numbers reported by Instagram or even Facebook, and was already headed this way when Facebook acquired the company. Facebook clearly recognises the importance of photos for a social network - hence the acquisition of Instagram, and the attempt to buy Snapchat - and it looks like Facebook is preparing for a future where it is not the biggest name in the room, by putting money behind anyone who can replace it.
Messaging apps are the new social networks, and even if Facebook doesn't die out entirely, it's not going to stay in its current position of pre-eminence forever. By investing in platforms like Instagram, WhatsApp, and Oculus, Facebook is investing in the potential Facebook killers that could one day replace the social network as the centre of our digital existence. So if you're trying to find out what the real Facebook killer will be, then look towards the flotilla of companies that Mark Zuckerberg is building. Because one of those is most likely to become the new flagship, someday.