Facebook's Instant Articles have been available to iPhone users since October and now the feature is rolling out to Android users, along with five new publisher partners from India.
The publications you'll find on Facebook Instant right now are India Today, Aaj Tak, The Quint, Hindustan Times, and Indian Express. For the publications involved, being the first on Instant Articles is obviously a big deal - at least one even issued a press release to announce the tie-up. Facebook will be observing how Instant Articles are consumed, and then partnering with other publishers from 2016, so in a sense, these first five are pioneers in what could become a very important facet of publishing.
Many publishers talk about the impact of Facebook; informal conversations with the editors of some of India's most widely read news websites have confirmed that a majority of their readership already comes via the social network. Although that's not the case for Gadgets 360, we too work hard to ensure that our content is on Facebook, and strive to increase its reach there - as journalists, we want our words to reach as many people as possible, and to go where the audience is.
In short, Facebook is already pretty damn important in the world of publishing, and thanks to Instant Articles, the importance of Facebook as a platform will only grow. That's because the whole experience of Instant Articles is geared around people reading your articles on the social network, without ever having to leave the Facebook app.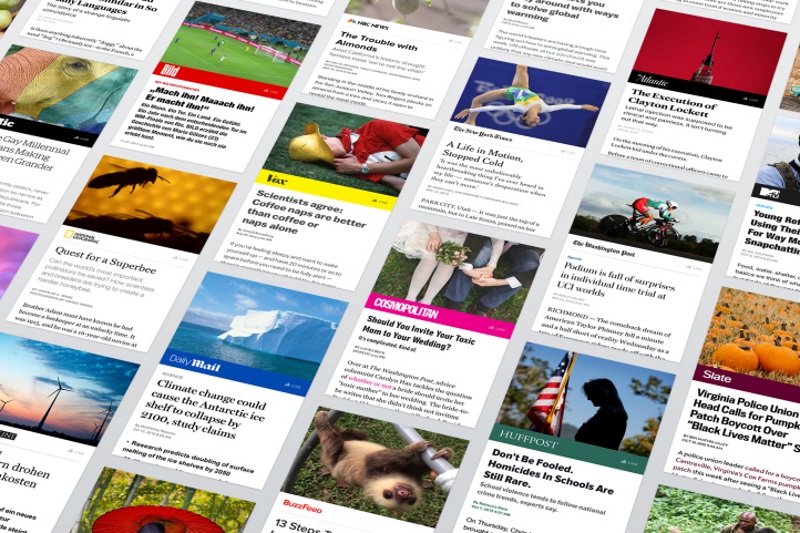 What this means is that readers can see articles almost instantly - there's no launch of the browser, no slow page load. Everything is cached in advance so that the stories can pop up speedily even if you're on a bad 2G connection, and other cool features include video covers for articles, tilting your phone to pan a picture, and prominent follow buttons to encourage people to follow the publisher on Facebook. What's more, the traffic generated still counts in analytics tools such as comScore, and the publisher's ads are displayed from which they continue to earn revenue.
There's a catch - of course - which is that you get locked into the Facebook ecosystem. Publishers will become even more reliant on Facebook's audience, and the balance of power shifts irrevocably towards the social network. Does that sound far-fetched? Not really, especially when you think we've recently seen similar things happen with YouTube - by bringing together a number of different sources of content under one roof, YouTube helped boost everyone's reach, but that left all content creators dependent on YouTube, which can, and has, changed the rules of the game.
(Also see: Facebook Instant Articles and the Slow Death of an Open Web)
But that's not the only reason why we need to think very carefully about whether Instant Articles holds promise - or peril - for the news industry, and for audiences in turn. By putting itself between the reader and the publisher, Facebook essentially wants to become the interface that both of us have to depend upon - it wants to mediate the conversation and this could be a problem. Consider this: a social networking site called Tsu.co found its links blocked on Facebook, allegedly for spamming. If you're a news publisher, would you be able to write an editorial speaking out against this censorship by Facebook, if your content is mediated by Facebook?
There's also the bigger question of Net Neutrality that Facebook is currently embroiled in, in India. Earlier, the Department of Telecom has even stated that apps like Internet.org should not be allowed. Facebook responded by renaming its initiative to Free Basics without addressing many of the underlying problems, and Facebook CEO Mark Zuckerberg unleashed a charm offensive when he visited Delhi.
The discourse in the media has been fairly sceptical about Facebook on Net Neutrality, an issue that's of great importance to the consumers. But it's worth noting that these publications have also had regular access to Facebook CEO Mark Zuckerberg, including invitations to the Facebook HQ in San Francisco. These organisations were among those who sent journalists who IIT-Delhi, to cover Zuckerberg's visit, where all questions being asked had to be pre-screened as if the CEO of Facebook was some visiting head of state.
That's not to say that being on Instant Articles was some kind of reward for maintaining 'friendly relations', nor is it to say that the journalists work has been compromised. We are not raising questions about the publications of journalists, but merely pointing out that their reliance on Facebook is growing. As Instant Articles grows more widespread and more publishers come on board, readers would also prefer it - after all, it loads instantly right where they already are.
But the readers need to consider whether it's in their best interest to allow a mediator to exist between them, and the content they are interested in. Particularly when that mediator is one of the biggest private companies in the world. And editors, in India and everywhere else, need to think deep and hard about this question as well.