Google has launched a Pinterest-like 'Collections' feature for Google+ that lets users create specific posts centred around topics and comprising videos, photos, and more.
Announcing the news via a Google+ post, Google confirmed that Collections is now available on Android and the Web, and will arrive later on iOS. The post said, "Our happiest Google+ users are those who connect with others around shared interests and passions. So we set out to give people a place to express the things they love. Today, we're announcing Google+ Collections, a new way to group your posts by topic."
Google stresses that Collections is a set of posts on a particular topic that provides "an easy way for you to organise all the things you're into." Google+ users can share a Collection publicly, keep it private, or share with a limited number of people.
"Once you create your first collection, your profile will display a new tab where other people can find and follow your collections," adds the Google+ post introducing the feature. Of course, Google+ Collections will also allow users to follow collections from different people.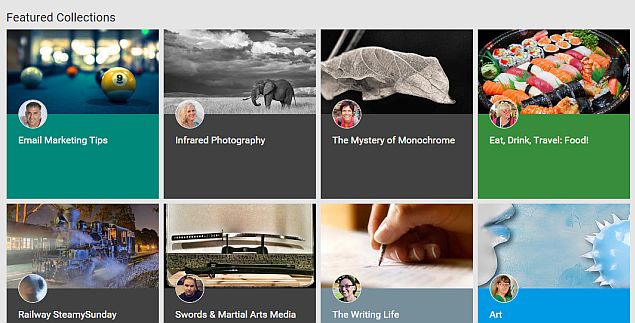 "Posts in collections you follow will appear in your Home stream, with a link to easily jump right into the collection so you can get to similar content from that author. Collections give you a great way to find more of the stuff you love from the people you follow," notes Google+ post.
To create a Collection on PC, a Google+ user will have to select the Collections option on the Google+ profile homepage to create a new one. Enter a name for the new Collection and choose who it should be visible to. Google+ users can also create a new Collection on Android app in the same way.
Google+ Collections support page notes that users cannot change collection's visibility setting after creating it. Some featured Google+ Collections have already gone live.
For the latest tech news and reviews, follow Gadgets 360 on Twitter, Facebook, and Google News. For the latest videos on gadgets and tech, subscribe to our YouTube channel.
Related Stories