Ever had a feeling on your Facebook group that you've been talking to a 'wall'? Not anymore.
Facebook has introduced the read receipts feature on the web for Group posts which will allow users to see people who've viewed that particular post. This is indicated via a 'Seen by' followed by the number of people who viewed the post. Hovering over this button reveals the name of the people who saw it and the time as well.
This feature is already active on Facebook Messenger since May and lets users see read receipts for groups as well as one-one-one conversations.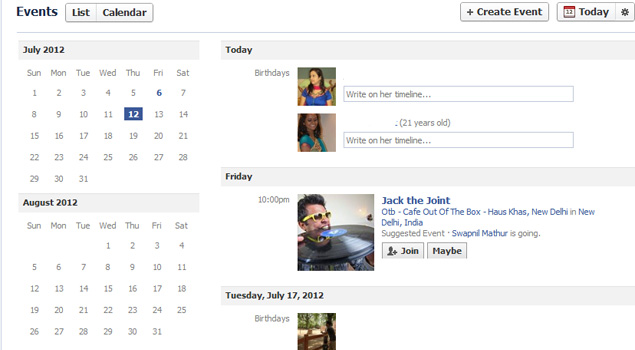 Apart from this, the social networking site has also completely redesigned its Events Page with List view and Calendar view options. The redesign was part of Facebook's Hackathon project that started a year ago.
List view allows users to see upcoming events their invited to and suggested events in a vertical format. Calendars for the current and next month are listed on the left of the page.
The Today button on the right corner when clicked pops open events and birthdays for that particular day. It presents text-boxes that allow users to post to their friends' timeline without having to leave the page. Users can accordingly choose to respond to event requests or cancel them by clicking the 'x' button within the box.
The small gear icon (usually symbolic of a settings menu) helps view list of events and also export them to Apple iCal, Google Calendar or Microsoft Outlook. The Events icon on the home page now shows the actual date as opposed to being static at '31' earlier.
The Calendar view lists events and birthdays in a giant grid-style layout. While future events can be viewed by endlessly scrolling down, pending invitations are visible on top. If uses are tagged in a specific photo or check-in for an event that is displayed in that day's box as well.
For the latest tech news and reviews, follow Gadgets 360 on Twitter, Facebook, and Google News. For the latest videos on gadgets and tech, subscribe to our YouTube channel.
Related Stories