Facebook Pages moved closer to replacing small business websites Tuesday, announcing features designed to make it easier for shops to hawk their wares.
Changes to business pages at the leading social network included raising the profile of features that allow customers to take actions such as booking an appointment or browsing, and allowed for more customized approaches to layouts.
"We're adding new features to Pages to make it easier for the more than 45 million active businesses on Facebook to highlight important information and reach their goals," the social network said in an online post.
The new features were particularly tuned for mobile devices, which have become preferred tools for accessing Facebook.
Business pages can also now feature sections and tabs to showcase merchandise or professional services.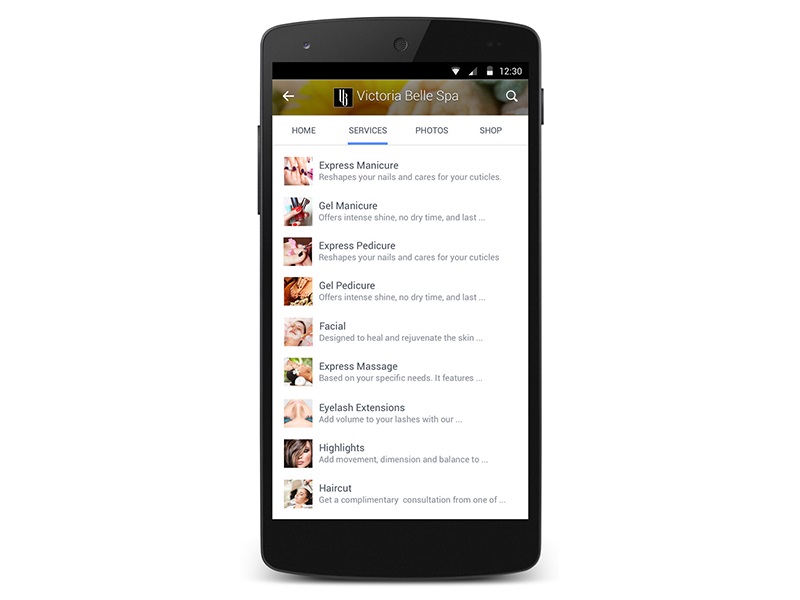 "So now, for example, a spa can add their services menu to their page or highlight the line of products they sell, helping people get to know their business faster," Facebook said.
Updates were also intended to make it easier for people to exchange messages with businesses, according to the social network.
Changes to Facebook Pages include new and more prominent call-to-action buttons, new sections for Pages (such as the Shop and Services sections), and an improved page layout optimised for mobile.
Explaining its motivation in the blog post, Facebook said, "With over one billion people visiting Pages every month, people are already turning to Pages to learn more about businesses, and now we're updating Pages to help businesses build mobile presence and communicate with customers more easily... The new features for Pages reflect our belief that no matter if you're a plumbing company, a flower shop, a non-profit or a brand, your Page should house the information people are looking for, help you communicate with your customers and support your unique goals."
Written with inputs from AFP