With cloud storage becoming the next big thing in the digital space, Facebook has decided to join the cloud by offering a file-sharing service to all Facebook Groups.
Speaking to
Mashable
, the largely popular social networking site revealed that the service will be rolled out gradually over a couple of days. Most file types of upto 25MB can be uploaded. However, the consumers will not be able to share executable (.exe) and music files. E-books, comics, music videos and short films are allowed.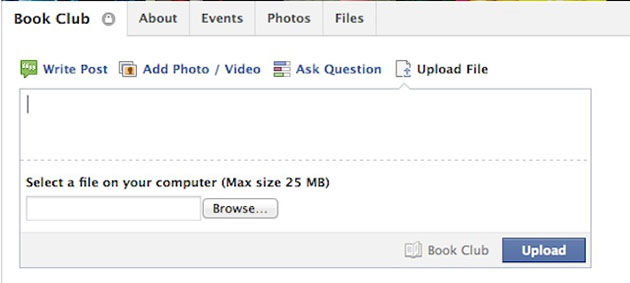 To prevent piracy and copyright infringement, Facebook users will be able to report files the same way they can do with other content on the site, a Facebook spokesperson told Mashable.
Facebook had earlier bought drop.io, a file sharing service that allowed users to upload files, add a drop with file links and share it with others. It wouldn't be surprising to see Facebook incorporate this into their latest file sharing update for Facebook Groups.
For the latest tech news and reviews, follow Gadgets 360 on Twitter, Facebook, and Google News. For the latest videos on gadgets and tech, subscribe to our YouTube channel.
Related Stories