Facebook's annual developer conference F8 kicked off in San Francisco on Wednesday, and one of the strongest themes to be repeated through various announcements was consolidation of Facebook as an ecosystem, most clearly highlighted by the idea of the Facebook Messenger platform.
Messenger used to be a simple chat app with a few interesting (but hardly revolutionary) features like Chat Heads and stickers. On Wednesday, Facebook unveiled a plan to turn Messenger into a platform for e-commerce, video sharing, and support for a variety of apps. But aside from Messenger, the company also talked about its comments platform, bringing its videos to the wider web, a platform of Internet of Things (IoT) products, and about ad exchanges and app analytics tools - in short, the focus is growing the network outside Facebook, and inside everything else.
Altogether, these announcements show how Facebook is transforming itself from just one site with a relatively simple purpose, into a microcosm of the entire Internet.
Here are ten things from F8 that are most likely to impact Facebook and the overall Web:
1. Apps for Facebook Messenger
With 600 million users, Facebook Messenger is still behind sister-concern WhatsApp, but now the service is moving to become a platform for e-commerce, video sharing and more. Messenger will integrate with different apps - 40 are planned for a rollout in the next few days - similar to what users have seen with stickers.
Facebook Messenger users will be able to use the ESPN app to send sports clips, for example, and other partners include services like The Weather Channel, and JJ Abrams' Bad Robot film production company.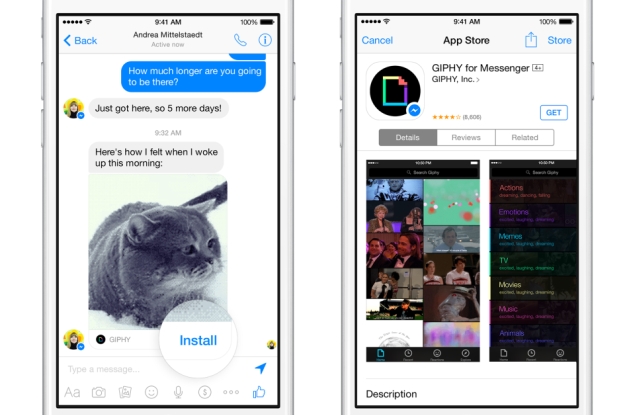 2. Facebook Messenger for businesses
Another Facebook Messenger update lets users chat with business while making purchases - this could be used to ask questions about a product, send notifications for things like colour changes after the transaction has been completed, and even complete a purchase if the seller has your payment details. Facebook showed this with online retailers Zulily and Everlane, but the service will expand to businesses beyond retail too
Last week, Facebook also announced a peer-to-peer payment system so it's possible that the social network could also end up as the payment gateway for companies that don't have your details, meaning you could ask questions and then complete your purchase, without ever leaving your Facebook Messenger.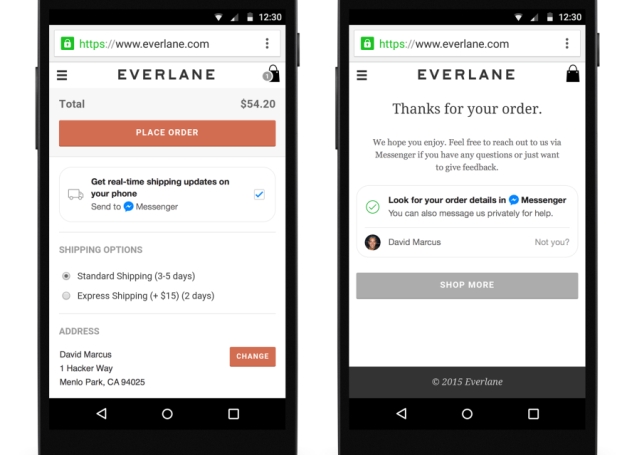 3. Realtime, synced Facebook comments
You can use Facebook to allow people to comment on your website, and this is something that a lot of different blogs and other sites have made use of, but the feature has just gotten a major update. The comments on these sites will update in real-time so you don't end up composing an epic reply only to see that someone beat you to it. But that's not the most interesting part.
These replies will also sync with the shared post on your Facebook - so commenters can engage with your social media page or your own site, and both Facebook and the publisher will get these comments. This feature is being rolled out as a beta first, with just six publishers including BuzzFeed and Huffington Post.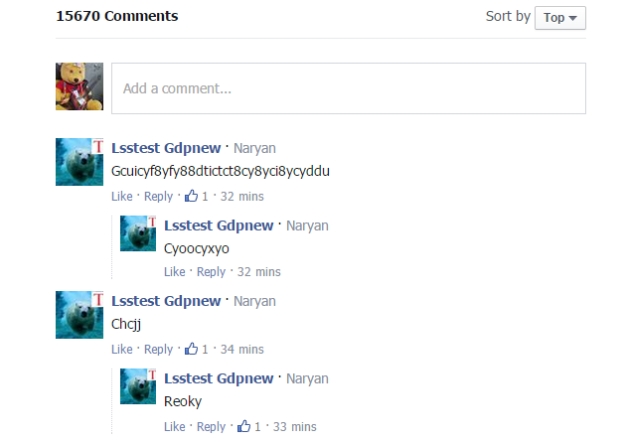 4. Embeddable Facebook videos
Facebook announced that videos uploaded to the network can now be embedded around the Web, putting it in direct competition with YouTube. Earlier, you had to embed the entire post that the video was in, which often looked weird. This won't be possible for all videos - only the ones where the privacy level is set to public will allow this - but it could be a very useful feature for brands, journalists and publishers.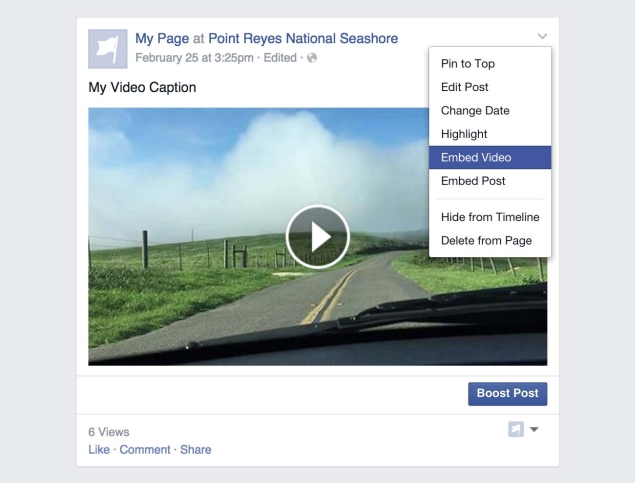 5. Spherical Videos
For Facebook, the changes it is bringing to Messenger and comments are the big news of today, but as we've noted in the past, the company has been diversifying for the future for some time now. One of those moves was its purchase of Oculus VR, the creators of the Oculus Rift.
At F8, Facebook announced "Spherical video", which are filmed from multiple cameras and allow you to look around in a video clip. These videos will be accessible on the news feed and you can interact with them using the mouse cursor, but obviously, VR is where something like this will shine. People had been sceptical about Facebook's acquisition of Oculus, but moves like this show how the two can co-exist with scope for further integration.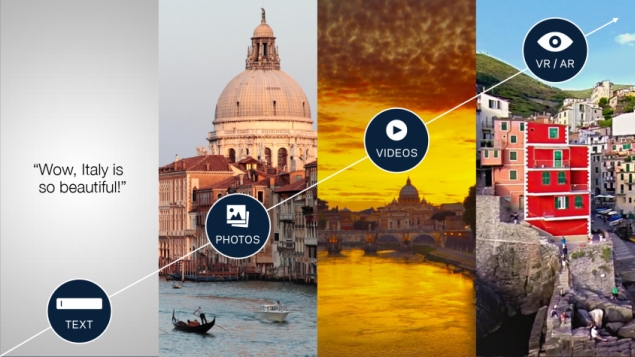 6. A new Facebook share sheet
Facebook also introduced a new share sheet that developers can integrate in their apps to offer a better sharing experience. With the new share sheet, users will be able to tag their Facebook friends or share to Facebook Messenger groups without leaving the third-party app they are using.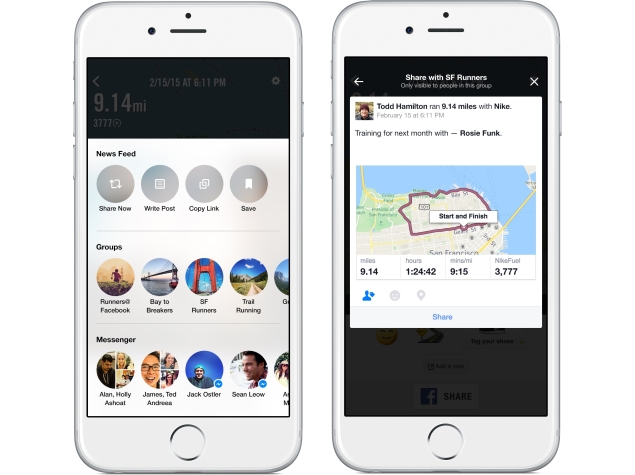 7. App invites
Facebook has found a lot of traction amongst app developers promoting their apps, and we've all come across promos for different apps on our timeline. Facebook seems ready to take this to the next level, with App Invites that it hopes will "help people share apps more seamlessly, while driving installs" for developers. These invites will show up in a dedicated section instead of the Facebook News Feed.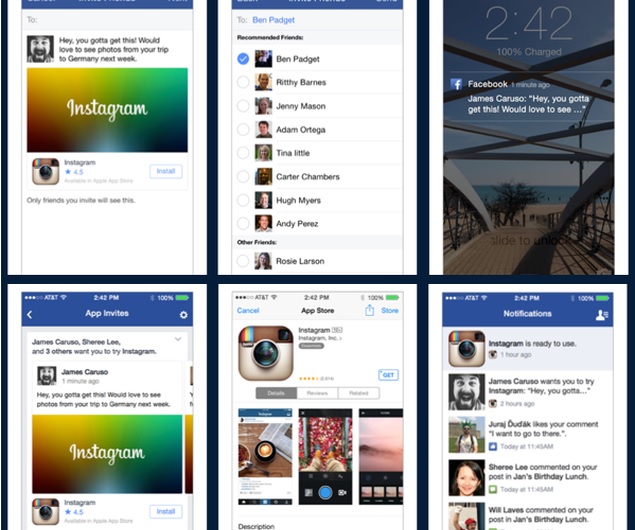 8. Parse
Internet of Things (IoT) is one of the most exciting areas in technology today whose time is just around the corner - unfortunately it has been just around the corner for near a decade now - but one of the things that is holding it back for now is the lack of standards. Facebook announced a platform called Parse which it believes can solve this problem. It's hard to say whether this move will work, but again, it shows how Facebook is trying to invest in technology that will help it stay relevant even when the social network dwindles.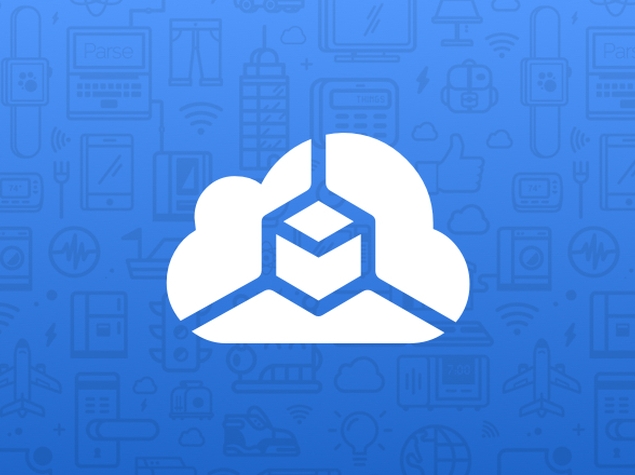 9. Analytics for apps
Facebook also announced a free tool that it says will allow developers to understand how people are using their apps across devices. This same tool can also be used to measure effectiveness of marketing campaigns.
The free tool makes it easy for developers to understand how people are using their apps across devices, and provides a barometer for the effectiveness of their marketing campaigns. The Facebook mobile team, for example, used these insights to improve the search bar, and after one year the changes it made helped triple the number of mobile searches.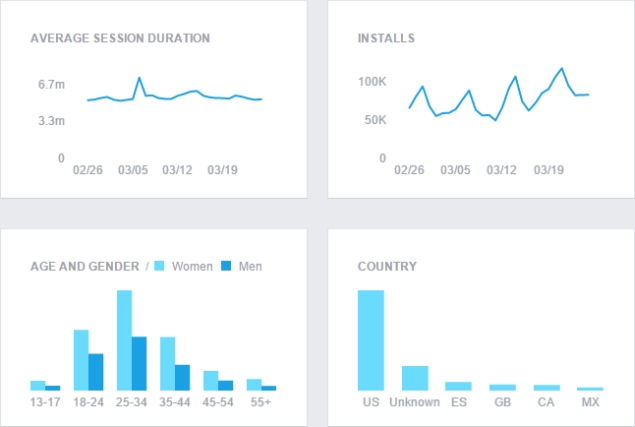 10. LiveRail ad exchange
At the end of the day, Facebook is an ad supported service and so you know that the company will focus a lot on this part of the business. Advertising might not be cool, but it's the cornerstone of companies like Facebook, even if they rarely address this in public. The LiveRail ad exchange will allow developers (and Facebook) to make money off mobile display ads.