On an overcast evening in Mumbai's Marine Lines area, a group of children are ecstatic. "Didi, hi," they say, as around 15 people walk towards them with packets of freshly cooked meals. The children live on the roadside and the food-bearers are members of Robin Hood Army (RHA), a group of volunteers that distributes food in several cities across India and other countries.
The delight on the children's faces is genuine. They recognise Saloni Kapoor, who heads RHA's Mumbai chapter and after taking a food packet each, the children say, "Thank you." The RHA group, carrying 200 packets of biryani, divides itself into two and sets off in different directions to distribute food.
Founded in 2014, RHA has grown rapidly since, almost entirely thanks to Facebook. Instead of a centralised organisation with a clear-cut hierarchy, RHA relies on social media - planning takes place via WhatsApp groups, and Facebook posts are a way to get manage the entire organisation - and also to help publicise it, which gets more members on board, and to enthuse them about the work they're doing.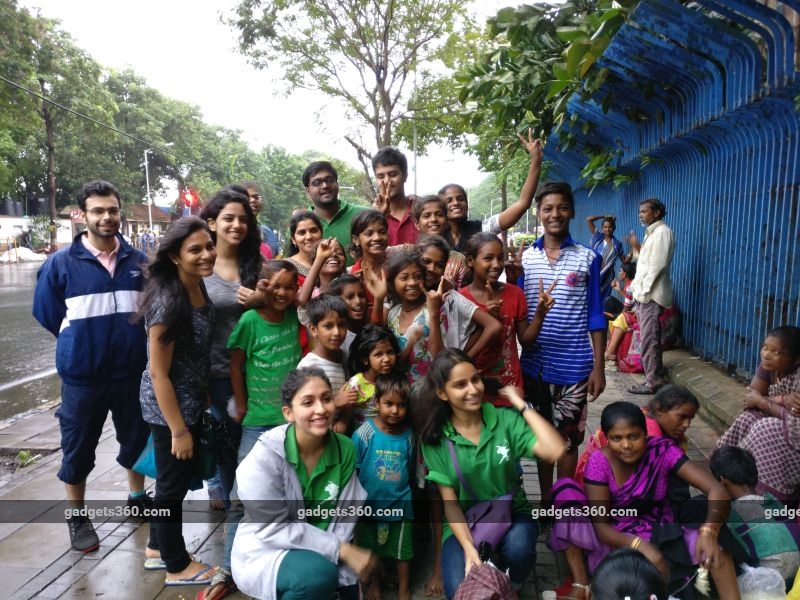 It's a far cry from how most us us use our Facebook or
Twitter
accounts, but for a growing number of organisations, social media is the key to bringing about social good.
Volunteer-driven efforts such as Chennairains.org
have proven that social media can be used to reach those who need help.
"Twitter is the first port of call for people responding to a disaster, as we're a live, real-time public platform," Twitter India's Head of News, Politics and Government Raheel Khursheed had told Gadgets 360 at the time. "The advantages of that are manifold, you can have conversations around organising relief at scale, you can form groups quickly, you can group DM with ten or 15 people and start a conversation around coordinating relief efforts."
"It all started when I logged on to Twitter on December 1, 2015 to ask for information about rains in suburban Chennai. My aunt and uncle lived there, and they complained that water was entering their house," wrote Sowmya Rao, who created a Google spreadsheet that would pave the way for the volunteer efforts in Chennai, in a post on the Twitter blog that chronicles the online relief efforts.
But while Twitter seems to be the go-to place for real-time updates, Facebook and WhatsApp are where most Indian groups organise their welfare drives.
'Who Is Hussain?' is another group that distributes food to the poor, and makes heavy use of social media. Its India head, Asad Zaidi, told Gadgets 360 that it is a non-religious volunteer group dedicated to helping the poor. During Ramadan this year, the group delivered 1000 food packets to the poor. "Each of these packets contained 5kg rice and 2kg dal," Zaidi says. That's enough food to feed a family of four for a week.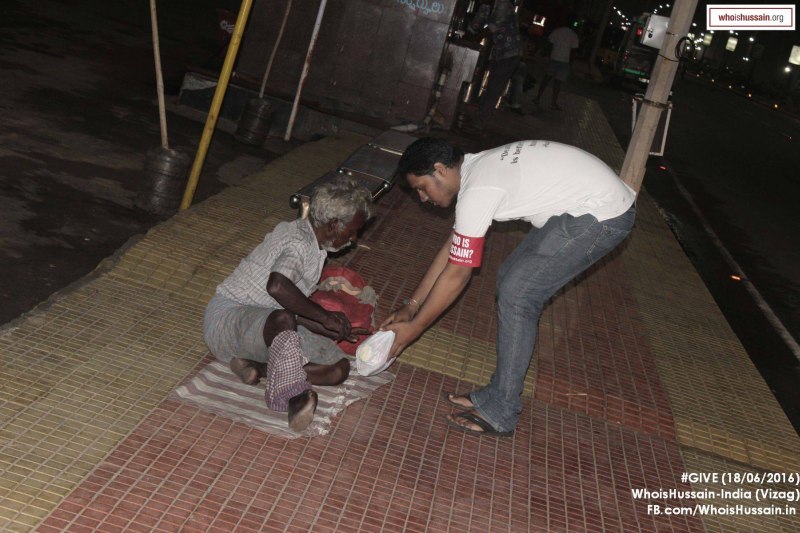 Zaidi says Facebook is where the group has received the most traction in India. Zaidi says the group seeks donations for various campaigns on Facebook, and the amount requested is often small - between Rs. 300 and Rs. 700 for food distribution. Food aside, the group has also donated tent packs during the Nepal earthquake, water bottles during the Chennai floods, and set up pots for birds to drink water during the unforgiving summer heat.
For Who Is Hussain, Facebook has been a fundraising tool that enables it to tap into grassroots activism. Acting offline, the group would be much more reliant on large donors, patrons who can then influence the work that the group does. By relying on Facebook, it is able to tap into a huge network of like-minded people, and not just raise funds, but raise consciousness too.
For RHA, Facebook is particularly important because it runs entirely on volunteer contributions - the group does not accept any donations, and thus does not have funds for communication actives or anything similar. Kapoor told Gadgets 360 that the meals come from restaurants in the area and that they voluntarily prepare these meals fresh and give them away to RHA at no charge. "Initially we tried to distribute leftovers, but restaurants said there's always the worry of infection. They agreed to pack freshly cooked meals, usually dal rice, for us to distribute," she says.
Apurv Mishra, one of the founding members of RHA, believes that not taking money was the best decision the group took. "Not taking money generates a lot of credibility. Most NGOs spend about 60 percent of their time just raising funds," he claims. RHA on the other hand focuses its efforts on social media. "We reach out to volunteers only through Facebook, Twitter, and Instagram. For internal coordination we use WhatsApp," explains Mishra. "I'm a part of around 20 RHA WhatsApp groups [for different chapters of the group]."
After several of these weekly food distribution drives, RHA posts pictures to its social media pages and in turn more people join the group. Saloni Kapoor says several RHA members have started cooking themselves to distribute food in their areas, and some have even started teaching homeless children in their localities. All of these ideas are discussed on WhatsApp, she says.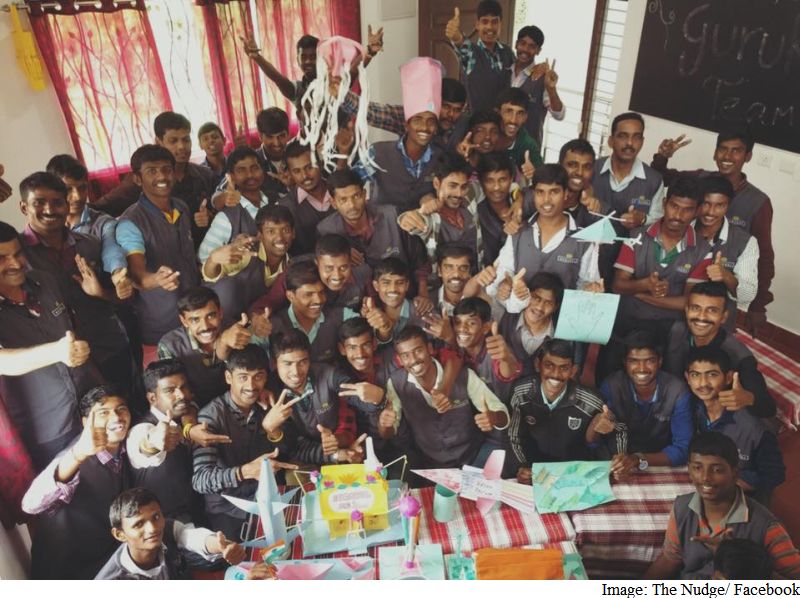 Both these groups are entirely volunteer driven, but The Nudge is a Bengaluru-based group that's more like a traditional NGO. The Nudge is backed by Tata Trust, and IT services firm Mphasis, and its board includes well-known executives such as Xiaomi's Hugo Barra and WhatsApp's Neeraj Arora. Established with a simple goal - to alleviate poverty and to do so sustainably - this organisation focuses on skill building, says Sayi Pavithrasagar, head of marketing at The Nudge. The Nudge has a Gurukul - a residential skilling program for adults.
The organisation started a mentorship program that it says succeeded only thanks to Facebook. Pavithrasagar says this involves placing people with a mentor for say, driving. The mentor helps the Gurukul student understand the job better and allows them a chance at hands-on training before they start their jobs.
"We used Facebook to find mentors. We used Facebook's [audience] targeting features to generate 140 leads and we narrowed the list down to 10 mentors," he explains. These 10, he says, were all very enthusiastic about mentoring Gurukul students and the arrangement worked out very well. Without Facebook, communicating its goals and identifying volunteers would have been insurmountable obstacles for the NGO.
Given how popular Facebook and WhatsApp are in India, it's no surprise that organisations are finding ways to use it for social good - what's surprising is that it's still a new thing for many, as most still use it only as a communications platform to showcase their accomplishments. But as these groups are showing, it's possible to find a use for social media that goes beyond your social life.Most of these initiatives to use social media for welfare in India seem to have begun only recently, but so far it seems that their enthusiasm is infectious if one looks at how fast they're growing, and how well people have responded to their calls.