Facebook's annual developer conference F8 began on Tuesday with a host of announcements, and there was a strong emphasis on virtual reality and augmented reality. Earlier this year at MWC, Facebook CEO Mark Zuckerberg had made a surprise appearance at the Samsung presentation to tout the potential of virtual reality, and at F8, he continued on this theme, talking about how the devices will improve, and revealing an open-source 360-degree camera that Facebook wants people to make and tinker with.
Here are 10 things you need to know from F8 2016.
1. Facebook revealed a new 360-degree camera, the Surround 360, and released the plans for building it, along with the software used to "stitch" together the video footage from multiple cameras into a seamless video, as free, open-source information that anyone can use. Facebook's new camera looks a little like a UFO, and uses 17 cameras to capture 360-degree video, while the Web-based software will turn it into a sphere.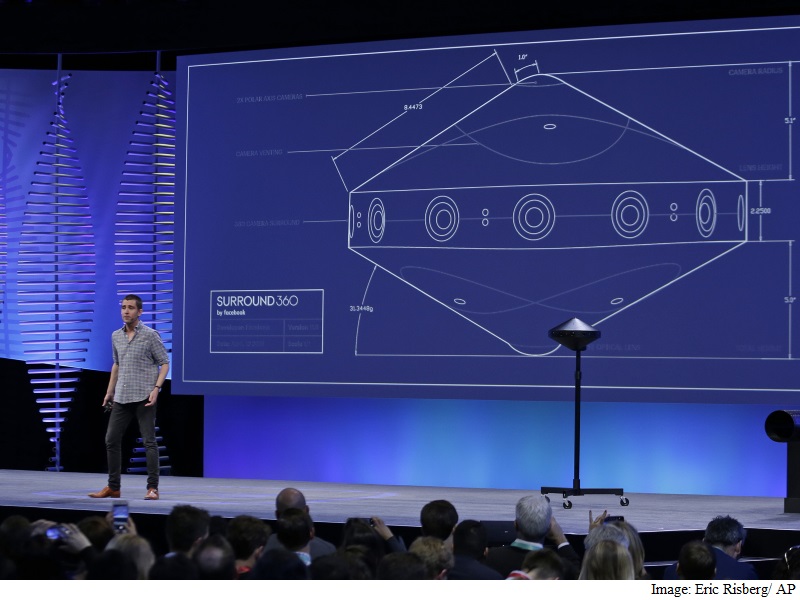 2. Facebook also wants to change the way that you log into any app, with the release of something it's calling Account Kit. This is an authentication system that developers can use to create login pages that allow you to sign in with your email ID, phone number, or Facebook ID. The user doesn't need to create a password to log in securely - all they have to do is enter their phone number, and authenticate via an OTP sent to the phone. Music app Saavn was one of the partners that Facebook tested Account Kit with, and the app received over 500,000 sign-ups through just phone numbers in over two months.
3. Facebook Live - it's video livestreaming platform - can now be used to stream videos from any number of sources, and not just mobile phones. This could be done via a drone, or a TV feed, or any other video source, so that Facebook Live is not just restricted to Periscope-like smartphone streams anymore.
4. Facebook also announced the first official camera for Facebook Live - the Mevo. The camera was launched at CES under the name Movi (the Mevo website is still getmovi.com) and comes with some really great editing software that also lets you livestream the video. The camera can auto-detect faces, and then you need only tap the video to cut between angles, giving the results a more professional look.
5. Another tool announced on Tuesday was Profile Expression Kit, which allows people to share videos from third-party apps directly as a Facebook Profile Video. The SDK already works with Boomerang from Instagram, Cinemagraph Pro from Flixel, and Vine, to name a few partners, and access is being expanded to additional developers.
6. Facebook's Pocket competition, the Save to Facebook feature, also got some love on Tuesday. According to the company, the Save feature has been used 250 million times, and is now going to have a more prominent button to make it easier to use. Publishers will also be able to add a Save to Facebook button, starting with Product Hunt and Overstock.
7. Facebook's Instant Articles are now open to all publishers - this was already expected, but now all publishers can upload their content directly to Facebook so that the articles load without any delay. The experience is similar to Google's AMP, and just like in that case, there are pros and cons for publishers when it comes to using the platform, but the user experience is generally positive.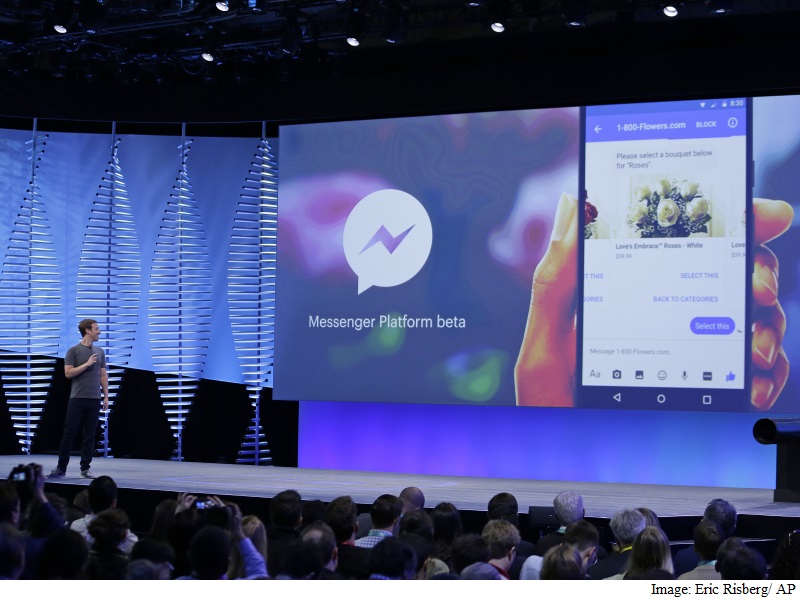 8. Businesses can now deliver customer support on Facebook Messenger through chatbots - the platform is called bots on Messenger, and these bots will be allowed to send not just text, but also images and links to users. This could be used to conversationally make a restaurant reservation or e-commerce transaction, or receive customer support updates. Developers can build their own bots, or use Facebook's bot engine for this purpose.
9. Along with chatbots, the Messenger platform will also now support sponsored messages. This feature is still being tested and people will be able to mute or block messages they are not interested in, but it sounds like the Messenger inbox could get pretty crowded soon.
10. The changes to Messenger, and the growth of chatbots in general, matter when you consider how widespread it has become. Last year, Messenger had 700 million monthly active users, and by now, that number has crossed 900 million according to Facebook. Activity on Facebook Messenger and WhatsApp combined is 60 billion messages a day, compared to 20 billion SMSes each day.