As we look ahead to 2016, you'll again hear the words "gamer-changer" or "breakthrough" get thrown around a lot. It seems like everything these days from pasta to toothbrushes - heck, even the wheel, is being re-imagined.
However, very few innovations qualify as life-altering. We're talking about the kind of progress that'll go a long way toward eradicating the spread of disease, increasing longevity and lead to healthier sex lives. These advances free up more time for the joys of virtual reality and hoverboards. They make good on humanity's designs to expand its reach ever further into outer space. Of course, its also crucial that we get to a point where any and all such futuristic endeavors can be fueled by 100 percent clean energy.
(Also see: A Technology Wish List for New Year 2016)

In that sense, 2015 was the year science and technology moved a step closer to bringing about this shared vision. Here's the rundown of how it happened:
1. Battery storage goes big
More and more renewable energy, while always a good thing, won't be enough. That's the take-home message from Tesla chief executive Elon Musk when he took the stage in April to unveil Powerwall, a home battery system designed to store and supply solar energy.
On paper, clean sources of energy are exponentially more than capable of replacing fossil fuels. If humans were somehow able to convert 1/10,000 of the sunlight that the earth receives, the world would have all the fuel it currently needs. And according to a study published in Nature Climate Change, wind power from turbines alone can satisfy global energy demands more than 100 times over.
Solar energy, of course, isn't readily available round the clock or year round. Nor is it economically feasible to erect a wind turbine for every square mile. Home and commercial battery systems help to fill in these gaps by storing excess energy collected during daylight hours and releasing it in the evening.
The Powerwall unit, which starts at $3,000 for the 7 kWh capacity version, has been criticized for not being cost-effective for many homeowners compared to what they would typically pay for electricity once the cost of installation and other necessary components, such as a DC-AC inverter, are taken into account. But it's less expensive than other rechargeable home battery systems with the expectation that costs for manufacturing and Tesla Energy's technology will drop over time.
2. Reusable space rockets prove themselves
Despite a string of unsuccessful attempts, Elon Musk's SpaceX team had been closing in on becoming the first to send a rocket into outer space and return it back to Earth fully intact. Coming up with a rocket that's refuel-able and reusable would significantly reduce the cost of space missions, which average about $1.5 billion (roughly Rs. 9,936 crores) per launch.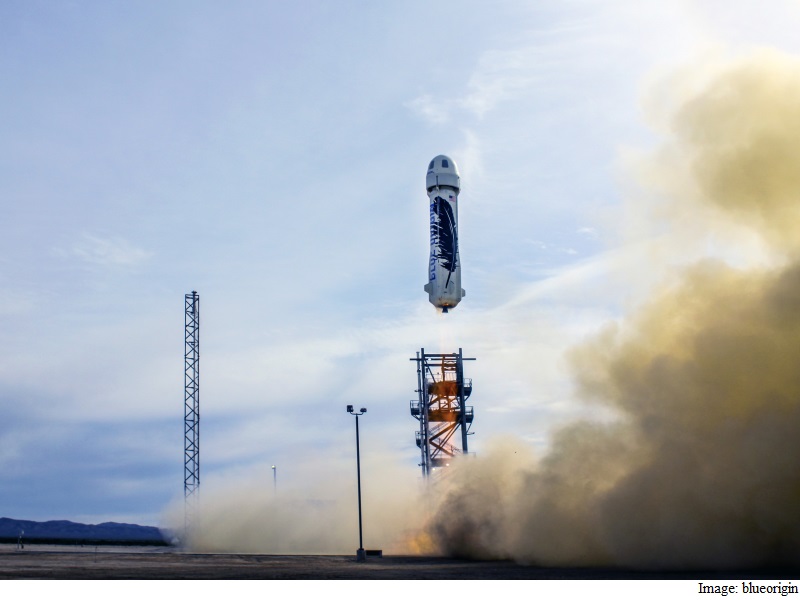 And when private space firm Blue Origin, founded by Amazon chief executive Jeff Bezos, unexpectedly took home the honors in November by safely landing the BE-3 rocket after a 62-mile journey to the tip of outer space, Musk took the news in stride, even tweeting out some congratulatory props. (Disclosure: Bezos owns The Washington Post.)
But just a month later, SpaceX one-upped the feat, landing a Falcon 9 rocket that traveled twice as far. In response, Bezos took to Twitter to say in a cheeky manner "Welcome to the club!" Not exactly Russia and the United states in the 60's, but it appears a new kind of space race is indeed on.
3. "Female Viagra" arrives
The Food and Drug Administration's approval of flibanserin, a pill dubbed as the "female viagra" and championed by its backers as a milestone notch for women's empowerment, came with a fair bit of controversy.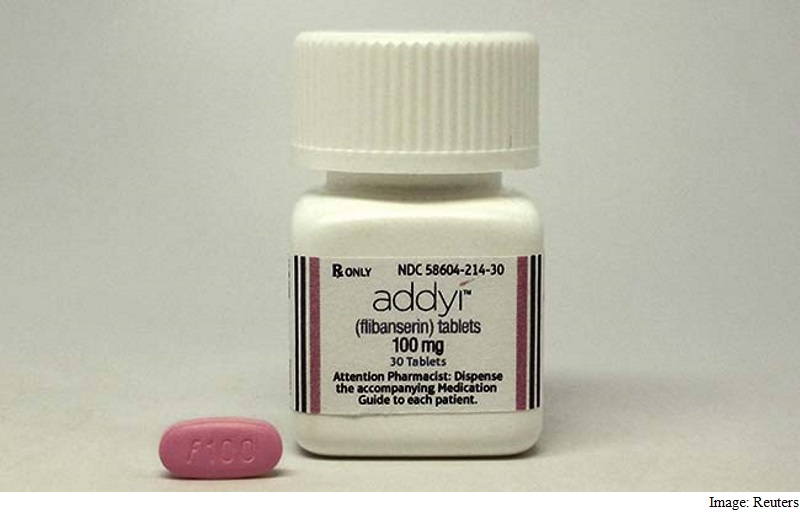 While considered to be the first treatment option to help women experiencing debilitatingly low sexual desire, detractors derided the decision as more a triumph of public relations than anything revolutionary, thanks to a formidable marketing campaign that included a broad coalition of women's groups.
Previously the drug had been rejected by the FDA twice as experts expressed concern over a host of serious side effects such as low blood pressure, nausea, dizziness, sleepiness and fainting. The efficacy, they also noted, was modest with those who participated in clinical trials reporting about one more satisfying sexual experience a month compared to the placebo group.
The real breakthrough, however may lie in the fact that the drug appears to work by targeting neurotransmitters that regulate desire and boost libido, which inevitably declines as we age (viagra and other drugs in the same class differ in that they're used primarily to aid in blood flow to genitals). Another promising compound is Bremelanotide, a synthetic hormone, that targets the melanocortin receptor in the hypothalamus, which plays a role in maintaining a healthy weight as well as arousal.
In a sense the first FDA-approved aphrodisiac has arrived, an achievement that bodes well for similar - and possibly even better - pharmaceutical compounds currently in the works for both men and women.
4. Virtual reality moves toward the mainstream
This was supposed to be the year in which the masses would be immersed up to their eyeballs in the world of virtual reality. And it did happen - kind of.
Following the release of various developer editions from Facebook-acquired Oculus as well as Samsung, early adopters were finally able to get their hands on the first high-end virtual reality product in the form of the Samsung Gear VR ($99), released in late November.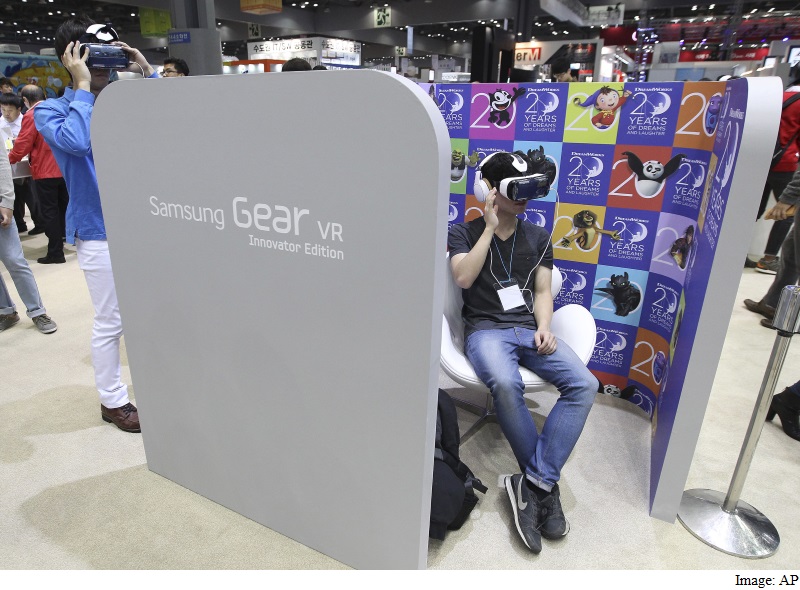 As the first polished entrant into what's expected to be a crowded category, first impressions of the technology were mostly favorable, despite some noted shortcomings. For example, the Oculus-based interface, which requires a compatible Samsung smartphone, offers a fairly wide selection of games and apps. On the other hand, what users actually get is a simpler, somewhat limited virtual reality experience called mobile VR, albeit in a easily portable device.
For full-on interactivity, consumers will soon be looking to desktop and console-based systems such as the HTC Vive and Oculus Rift, which are designed to take advantage of external cameras that track your positioning in space to allow for a wider range of motion and interactivity. Both products are slated to enter the market next year.
5. Experimental anti-aging drugs get the go-ahead
Recent discoveries have shown that diseases and the decline in health that comes with aging aren't as inevitable as once thought. And though the research has yet to turn up anything conclusive - in humans at least - the emerging science of longevity is poised to break new ground in the battle against against father time.
For instance, compounds such as rapamycin, an immunosupressant, and Resveratrol, found in the skin of grapes, have been the subject of intense study in recent years after experiments that showed administering them to mice dramatically extended their lifespan. More notably, the FDA has decided recently to approve the testing of Metformin, a widely used diabetes medication, for the treatment of aging. Supporting evidence for the drug's possible anti-aging benefits come from animal studies and data from patients that pointed to lower incidences of cancer.
Even then, it was a hard sell. Investigators had to work out a study design that can demonstrate that warding off the effects of aging can be as viable a way of combating disease as drugs prescribed to patients. In an interview with Nature, Nir Barzilai, a physician at the Albert Einstein College of Medicine in New York who will serves as lead researcher, put it this way: "What we want to show is that if we delay aging, that's the best way to delay disease."
The trial, called Targeting Aging with Metformin, or TAME, is scheduled to start in 2016.
6. Blood tests becoming less of a pain
Blood tests have long been one of those universally dreaded things. They hurt and can be especially taxing for the elderly and those whose health had been compromised. That was until it Theranos, a much-hyped biotech start-up, announced what seemed like quantum leap in advancing one of the medical industry's most vital tools.
But since October, the start-up with $9 billion (roughly Rs. 59,617 crores) dollars worth of backing has been facing intense scrutiny after a blockbuster report in the Wall Street Journal raised questions over the effectiveness of the firm's highly-secretive breakthrough technique for screening for a wide multitude of infections and conditions using a single drop of blood - and at a fraction of the cost of conventional laboratories.
Still, the controversy shouldn't overshadow the fact that there's been considerable progress toward making the procedure quick and painless. In May, start-up Tasso received a $3 million (roughly Rs. 19 crores) DARPA grant to further development on HemoLink, an experimental device that relies on a unique suction method, rather than needles, to draw a tiny amount of blood for testing. And just earlier this month, search giant Google was spotted filing a patent for a smartwatch that collected blood samples using a similar pressure-based technology.
At Columbia University in New York, a team of researchers announced in June that they had developed a DNA-based blood test that can detect every virus a person has ever had. Being able to precisely pare down and sort out various infections would not only allow for the early detection of HIV and Hepatitis C, but also help scientists better track disease patterns in various populations as well as shed light on how certain antibodies play into the emergence of auto-immune diseases such as multiple sclerosis and type 1 diabetes.
7. With hoverboards, inventors scramble to go "Back to the Future"
In retrospect, it would make perfect sense that it would be the year of the hoverboard. In "Back to the Future," the fictional timeline was set in 2015 and Marty McFly had one. Heck, that means everyone else should too.
(Also see: This Startup Is Working to Turn Hoverboards Into Reality)

The urgency to delivery or at least cash in on what many fans of the classic film were treating as some sort of prophetic deadline became increasingly real late last year. It was around that time that inventors Jill and Greg Henderson started a Kickstarter campaign for the Hendoboard Hoverboard, a skateboard designed to allow riders to ride on a cushion generated by the magnetic force created when spinning magnets repel against a copper surface. The catch was that, well, streets aren't made of metal.
There were other clunky attempts. The Omni Hoverboard, the brainchild of a Canadian inventor, used noisy propellers that quickly ran out of power after about a minute. Lexus's hoverboard, which briefly made the rounds with a viral promotional video released back in June, turned out to be little more than a publicity stunt as it required magnets along the flooring. The latest effort, the Arcaboard, which claims to come the closest to offering a truly futuristic hovering experience, costs $19,000 and requires a 36 battery-array to power a ducted motor system. Even then, it'll run for about six minutes before needing to be recharged.
The only "hoverboards" to actually hit the market so far arrived as essentially hands-free segways that don't actually hover. And despite growing popularity, the boards have been banned by airlines due to safety concerns over potentially faulty lithium ion-powered batteries. The US Consumer Product Safety Commission even got involved, launching a probe into several cases in which hoverboards basically caught fire and exploded.
Fortunately, Nike did come through - just I had predicted - with the release of Marty McFly-ish self-tying sneakers, though the initial batch appears to have been reserved exclusively for in-the-know celebrities. Oh well, onward to 2016.
© 2016 The Washington Post