At its Future Decoded conference in Mumbai this week, Microsoft and its various partners are showcasing how AI and the cloud are changing technology. This is a topic that CEO Satya Nadella spoke about on Monday in Bengaluru, and Microsoft has betting big on AI for some time now. As Microsoft Research India's Managing Director Sriram Rajamani earlier pointed out to Gadgets 360, though AI is a relatively new 'buzzword', work on the underlying technologies started more than 20 years ago.
At the Future Decoded conference, Peter Gartenberg, General Manager, Enterprise and Partner Group, Microsoft India took Gadgets 360 on a walking tour to show how AI is transforming India, starting with a mock-factory set up by Epigamia meant to showcase automation in factories.
This Bengaluru-Based Company Wants to Help Build Smarter Factories
The greek yoghurt company is one of Microsoft's clients, and Gartenberg showed us how the company can collect data from the various devices in its factory, and get reports that include analysis showing potential inefficiencies, or highlight what parts of the overall system, not just the individual machines, are performing well. What's more, it doesn't just control individual devices, but systems of devices, so that each stage of the plant can track production flows and optimise the use of machinery.
Beyond that, Epigamia is using technology to monitor how its trucks carrying the finished product are moving, track deviations from the route on Uber-like maps, even using temperature sensors to ensure that the storage is at the correct level of cooling.
Bots are the new app?
The next demo showcased people using chatbots to research loan interest rates. "The traditional Internet is over," Gartenberg explained. "Thanks to AI and chatbots, it is going to become much more interactive. This is the future, even banners will become interactive banners, because the chatbots can be deployed anywhere, not just on your site or app. And as new platforms like AR and VR develop, these agents are going to become more useful."
The resulting experience isn't exactly a match for talking to a person just yet - the bot won't understand everything you say, and the conversation can feel a little stilted, and a little slow compared, say, filling a form of on a website performing a query. But for people who aren't comfortable doing things like that, chatbots offer a simplified experience.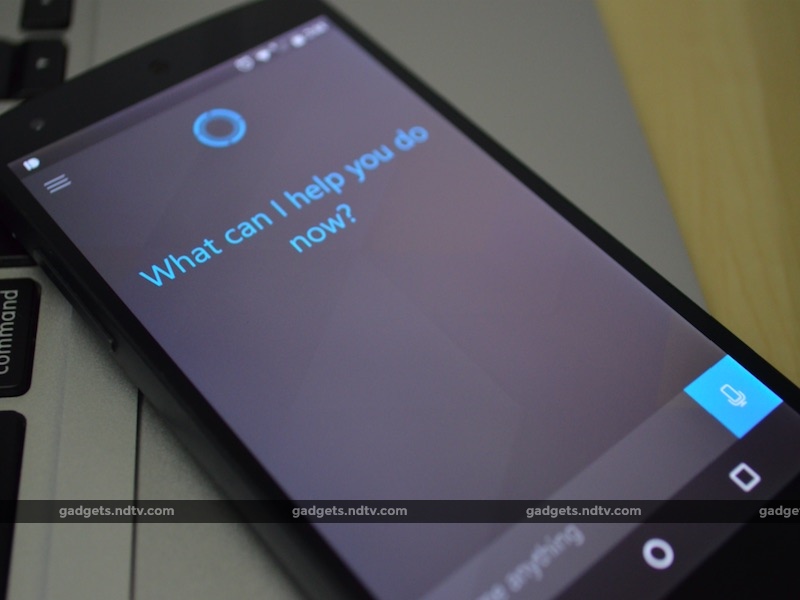 Another area where Microsoft solutions are being used is to track automotive usage. A demo we see shows a connected car platform collect and analyse speed, braking, and other elements of your driving to generate a driver profile. This information can then be used to, say, offer discounts on car insurance to good drivers. That's something that companies such as ZoomCar, for example, are also already looking to implement.
From languages to models
"We give you [developers] all the building blocks and readymade algorithms," added Gartenberg. "This makes it easier and faster than ever to develop new ideas and deploy them quickly at scale."
This was a point of view echoed by Norm Judah, CTO Microsoft Services. Judah spoke to Gadgets 360 about digital transformation, adding that technology is no longer the biggest constraint on development, and the greater challenges tend to be cultural.
"What does that mean for people?" he asked, in an attempt to explain his point. "If you have five to ten-year old children, what should they learn, in school, and in college, so that they are prepared for the world when they grow up in fifteen years?Java? Excel?"
"Maybe, but more than that, you need to teach people the ability to deal with information systems and solutions," said Judah. "It does not matter what your job is, what field you work in, people need to be Abe to think in terms of systems. I don't know what the actual language will be that they will use, but it's more important to be able to think of how to put together systems using existing tools."
Today, Judah says, the world has moved to an age of data economy. Machine learning and analytics serve to provide companies with a great deal of information, but it is useful only through the use of data, and although companies can gather a great deal of information for themselves, it would be beneficial to find ways to exchange data that would allow them to deliver more customised experiences to users.
"AI based services that can use devices as simple as a webcam connected to the cloud can help power business decisions," he added. "Over time, you will see more people running in the cloud, and this isn't just about cost, but also it opens up a wide range of possibilities for companies."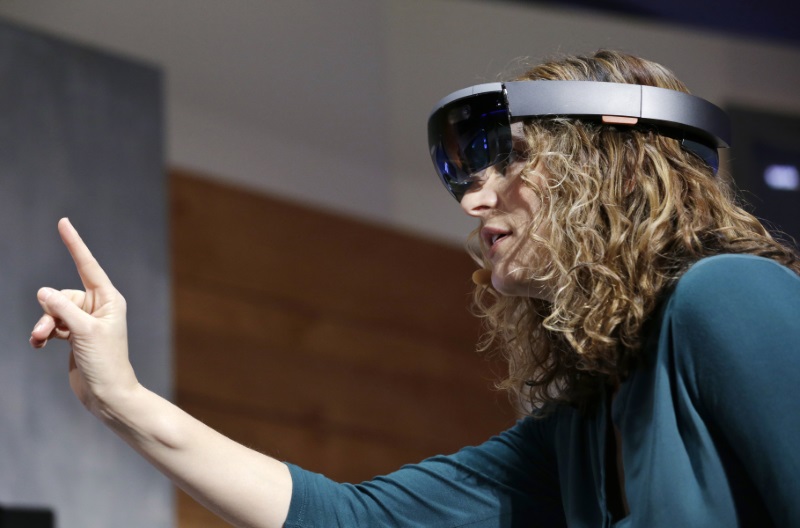 And to make this happen, Microsoft is bringing AI agents into all of its products, from Windows to Hololens, explains Steve Clayton, Chief Storyteller at Microsoft.
Early days
"We want to help you create the technology to build AI-based solutions," he said. This includes Microsoft's cognitive services, agents like Cortana, applications that use AI, such as Powerpoint Designer, and infrastructure.
"With bots, we are now moving away from apps," he added. "These don't need to be installed, work on all platforms, and work with natural language that you can use as computers can today 'see' and 'hear' like people."
At the same time, Clayton admitted that these are still the very earliest days for artificial intelligence, and said, "We are still working it out, and making mistakes."
"Sometimes though, we end up learning the most from the mistakes we make along the way," he added. Talking about Tay, Microsoft's Twitter AI-chatbot that users quickly turned into a racist and sexist troll, he wryly said that Twitter was a very bad model of human interaction.
That said, he pointed out that Microsoft was able to learn from that experience and built a new chatbot, that worked better, called Zo.
At the same time, he added that although AI continues to advance rapidly, he dos not see a future where AI is fully independent, without any human intervention. "Look at it like this - with autonomous cars, no one wants to take out the steering wheel from the car," he said, "because while we're pretty confident that it will work perfectly, you want to be able to take over from the machine if you ever need to."
Disclosure: Microsoft sponsored the correspondent's flights and hotel for the trip to Mumbai.