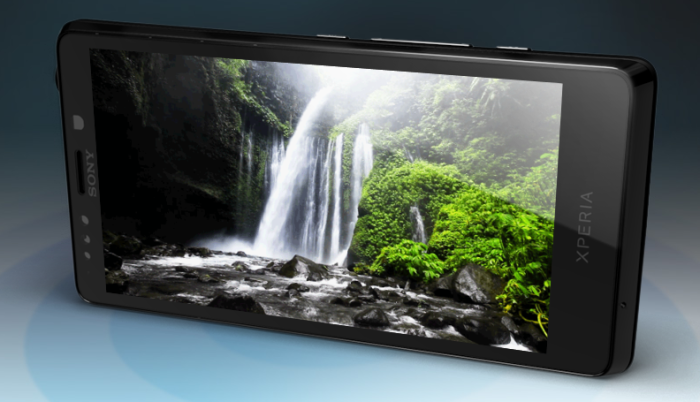 Sony unveiled three new Android smartphones at IFA, Berlin. First up, the Xperia T.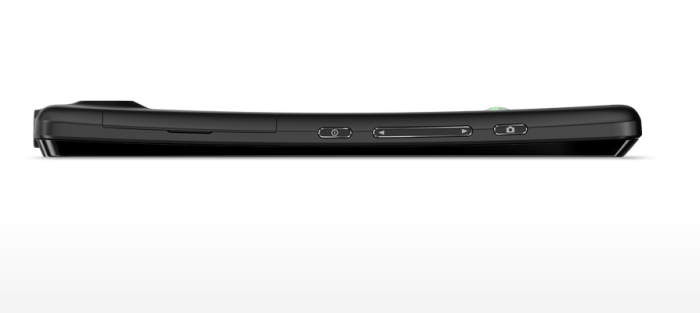 The Xperia T is Sony's new flagship smartphone powered by a 1.5GHz dual-core processor.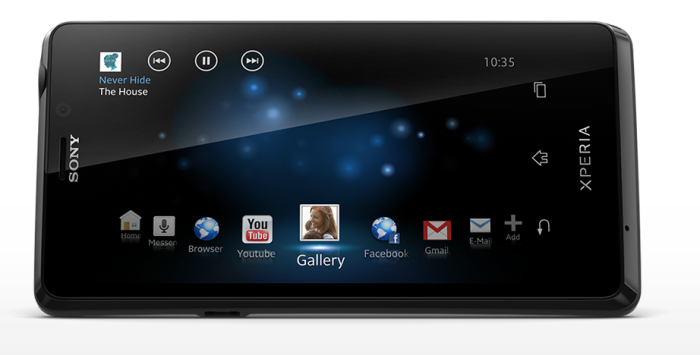 Sony Xperia T comes with a 4.6-inch HD display, a 13-megapixel camera and full-HD video recording. Disappointingly, it will ship with Android 4.0.4 instead of Android 4.1.
Sony Xperia V, the second phone to be launched at the event, comes with a 4.3-inch display, 1.5GHz dual-core processor and a 13-megapixel camera.
Sony also unveiled the Xperia J that is just 9.2mm thin and comes with a 4.0-inch FWVGA Display.
Sony's biggest launch (literally) was the Xperia Tablet S. It comes with a 9.4-inch (1280 x 800) IPS display and runs Android 4.0.3 (Ice Cream Sandwich).
The Sony Xperia Tablet S is 11.85mm thick and is powered by a NVIDIA Tegra 3 quad-core processor.
The Sony Xperia Tablet comes with a wide range of accessories like the Dock Speaker (pictured here). It comes in 16/32/64 GB storage options.
The Sony Xperia Tablet (pictured here with a docking stand) comes with 8-megapixel rear and 1-megapixel front camera.
Sony has revealed two bold new designs in the VAIO series in the form of VAIO Duo 11 (pictured here) and VAIO Tap20.
The Sony VAIO Duo 11 slider hybrid Ultrabook combines fully-featured PC productivity with tablet convenience. It also comes with a digitizer stylus (pictured here).
The Sony VAIO Tap20 is a new-style PC with multi-touch panel that comes with a unique adjustable stand for comfortable computing in any position: lay-flat, tilting or desktop-style.
The VAIO Duo 11 and VAIO Tap20 (pictured here) come with Windows 8 and are powered by Intel Core processors.
Sony's biggest launch (literally) is a 84-inch 4K television, that offers 4 times the quality of full-HD broadcast.
Sony also announced the premium MDR-1 range of headphones which come with a closed-back design for greater isolation and better bass response.
The headphones are available in available in three options - standard (MDR-1R), digital noise cancelling (MDR-1RNC) and Bluetooth wireless (MDR-1RBT) versions.
Sony Electronics has worked closely with Sony Music Entertainment to deliver these high-quality headphones.
Sony announced the launch of Wi-Fi enabled mirrorless NEX-5R camera. It comes with 16.1-megapixels sensor and an ISO range of ISO 100-25600.
The camera comes with comes with a touchscreen that flips through 180 degrees for easy arm's length self-portraits. Other features include full-HD video recording.
Using Wi-Fi, users can easily share images or download new features with PlayMemories Camera Apps.