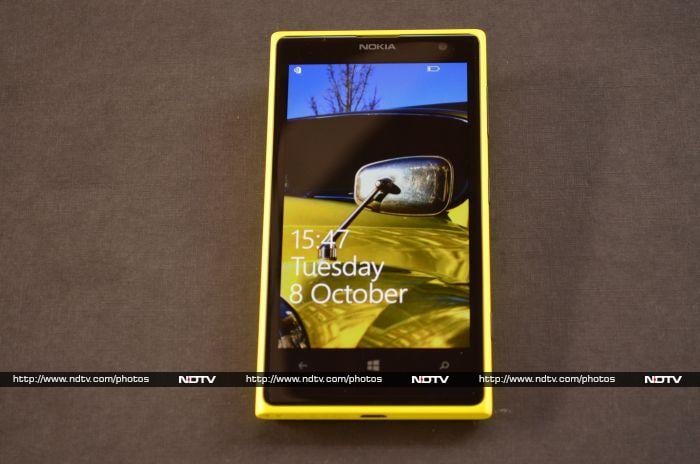 Nokia Lumia 1020 features a 4.5-inch AMOLED display with a resolution of 768x1280 pixels and pixel density of 334ppi.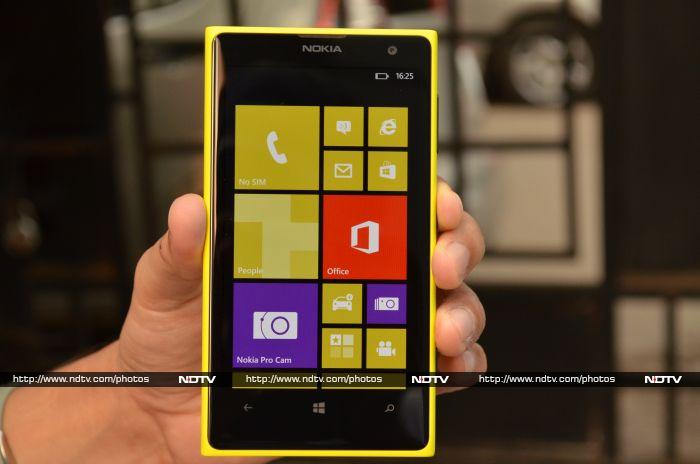 Nokia Lumia 1020 is powered by a 1.5GHz dual-core Snapdragon processor with 2GB of RAM.
Nokia Lumia 1020 runs Windows Phone 8, comes with 32GB of internal storage.
The three Windows Phone capacitive touch buttons for navigating through the phone are placed just below the screen.
The earpiece grill, sensor array and the 1.2-megapixel front camera sit above the screen.
The phone has a non removable back cover.
Nokia Lumia 1020 comes with a 41-megapixel PureView camera sensor which offers Optical Image Stabilization.
The SmartCam app shoots a sequence of photos and lets you choose the best photo among them or combine all of them into one, choosing between different effects.
The Camera 360 is a similar lens app that allows the user to add various effects to pictures.
Nokia Lumia 1020 has a 2,000mAh battery.
The bottom of the Lumia 1020 features the Micro-USB port and a speaker-grill.
The micro-SIM card slot and the 3.5mm headset jack sit at the top of the phone.
The right side of the phone features three hardware buttons, the volume rocker, the power/screen-lock key and the camera shutter key.
There are no controls on the left side of the phone.
Read more