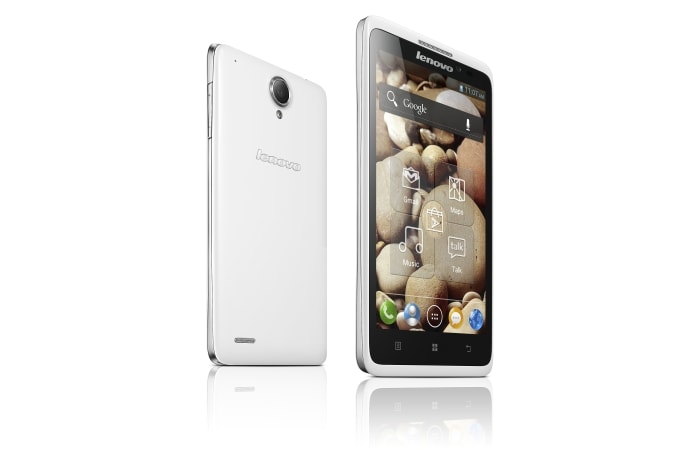 S890 is a 5-inch smartphone with qHD (540 x 960 resolution) screen. It is 9.3mm thick and weights 176 grams. There is a 8-megapixel auto-flash camera on-board and runs on Android 4.2 (Jelly Bean). Lenovo S890 is powered by a 2,250mAh battery.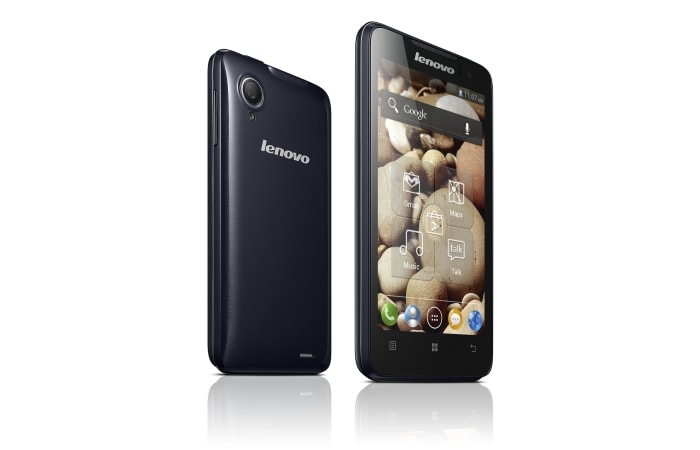 Lenovo IdeaPhone P770 is more apt for the frequent travelers as it comes with 3500mAh battery. It runs on Android Jelly Bean. The other notable feature for this smartphone is the USB on-the-go feature.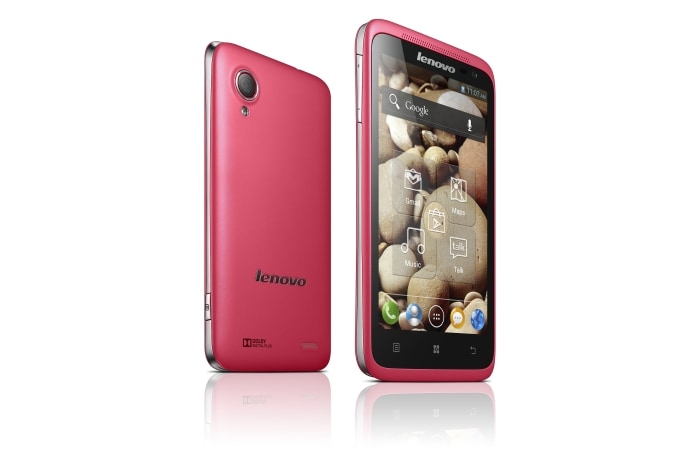 IdeaPhone S720 comes with a dual-core MTK CPU and a 2000mAh battery to ensure the phone can easily handle greater power demands. The 4.5-inch 960x540 IPS display ensures that photos taken with the 8MP front camera or the 1MP rear camera can be viewed easily from wider angles.
Lenovo A800 - With a dual core, 1.2GHz CPU and dual SIM slots for switching between data plans on the go, the A800 is a solid performer for work and play. The 2000mAh battery, ensures that the A800's performance stands up for photo sharing, games and web-browsing.
Lenovo claims the K900 is the thinnest phone in its class. Despite its slim profile, the smartphone is strong and sturdy unibody construction sporting a stainless steel and polycarbonate exterior.
ZTE Grand S is the world's thinnest full-HD smartphone and is only 6.9mm thick. It has 5-inch full-HD (1,920 x 1,080)display.
The Nubia Z5 comes with Android 4.1.1 and touts impressive hardware. The device sports a 5-inch (1920x1080 pixels) IPS display and features a huge 13-megapixel rear camera.
The Sony Xperia Z comes with a 5-inch full-HD (1080x1920) display and a technology called Battery STAMINA Mode that Sony claims can improve the standby time of the phone by four times or more.
Huawei unveiled its new Ascend Mate claimed to have the world's biggest screen for such a device, a 6.1 inch display as well as an Intel processor and improved battery life.
Huwaei Ascend W1 comes with a 4-inch IPS LCD screen and a resolution of 480x800. It is powered by Qualcomm Snapdragon S4 MSM8230 dual-core 1.2GHz processor with 512 MB of RAM. (Image credit: Rajiv Makhni)
Qualcomm has revealed a lineup of new chips. The topline model, the Snapdragon 800, has 75 percent more horsepower than Qualcomm's old fastest model. That makes it fast enough to record and playback Ultra HD video.
Intel announced Atom Lexington Z2420 chip.The best of Intel is coming to a mobile device to get a bigger share of the sizzling mobile market.
Samsung unveiled the next processor in its Exynos 5 lineup called the Exynos 5 Octa, an eight-core SoC dedicated to tablets and high-end smartphones.
Samsung showed off its flexible display technology that it calls Youm at CES 2013. The bendable OLED lineup uses thin plastic instead of glass, thereby making it unbreakable.
Ascend D2 with its 5-inch full HD screen has the style, power and all-round performance capabilities which really impress. (Image credit: Rajiv Makhni)
Alcatel One touch idol - A 7.9 mm thin android smartphone having 8 Megapixel camera, 4.7 inch IPS display and powered by 1 Ghz dual core processor. (Image credit: Rajiv Makhni)
Alcatel One touch Ultra - Ultra thin , crystal clear with 4.7 inch HD AMOLED display. (Image credit: Rajiv Makhni)
The One Touch Scribe HD is just 8.5mm thick. It features a 5-inch HD IPS display along with an 8MP camera. (Image credit: Rajiv Makhni)