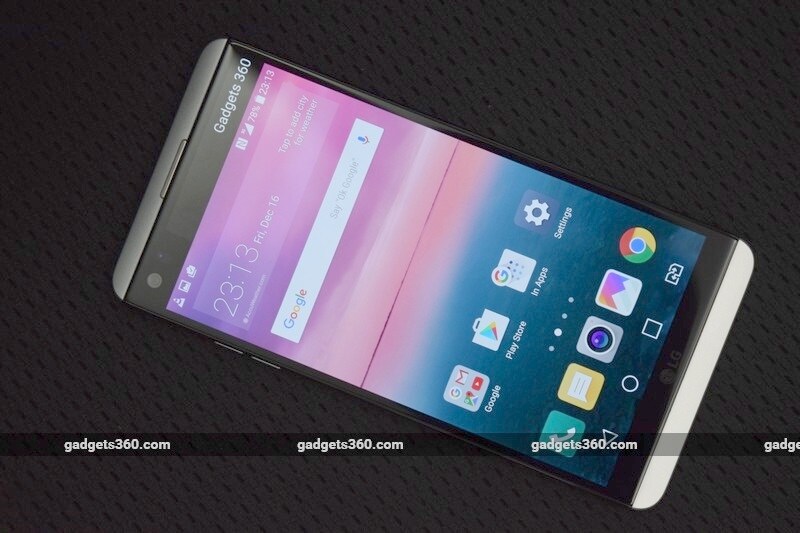 The LG V20 has 5.7-inch QHD 1440x2560-pixel primary screen.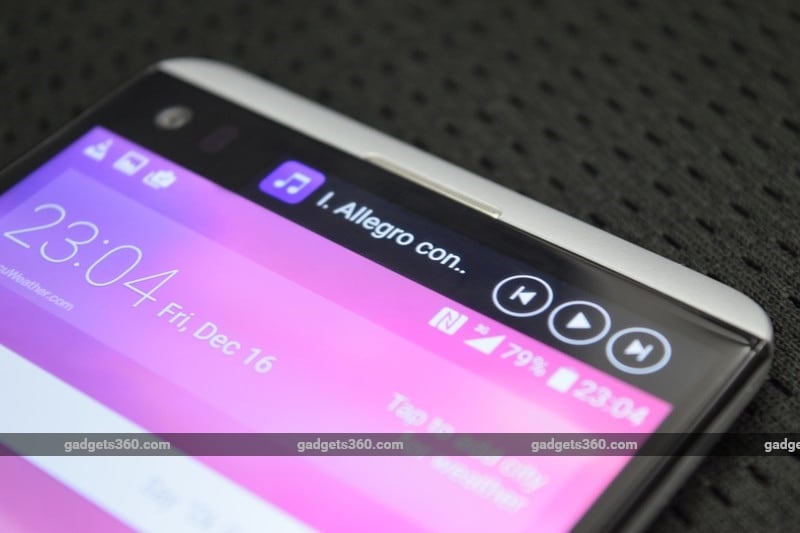 The defining feature of the LG V20 is its secondary display above the main screen.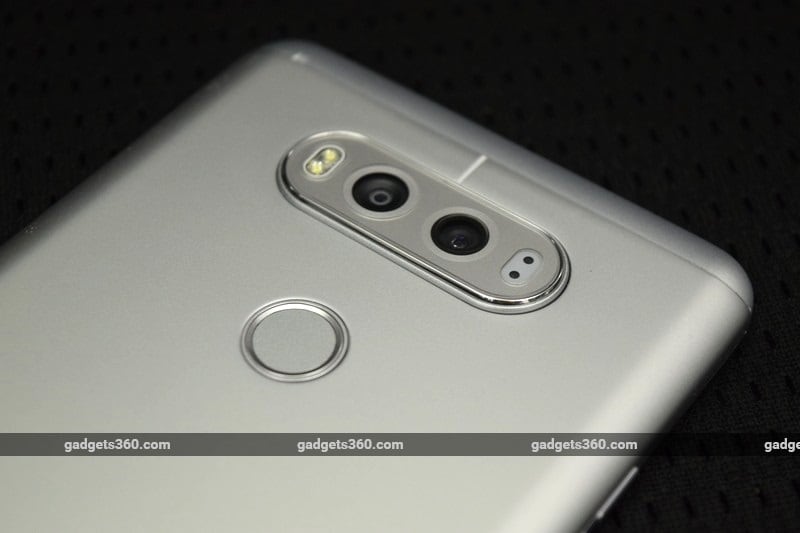 The LG V20 also features dual rear cameras, one 16-megapixel sensor with a standard lens and one 8-megapixel sensor with a wide-angle lens.
The LG V20 has a USB Type-C port and a 3.5mm audio socket on the bottom, and an infrared emitter on the top.
The right of the phone is blank except for a clasp to release the rear panel.
The volume buttons are on the left and the power button is on the rear.
The LG V20 is powered by a Qualcomm Snapdragon 820 SoC and has 4GB of RAM.
The LG V20 runs Android 7.0 Nougat with LG UX 5.0+ on top.
The LG V20 has a removable 3400mAh battery.
The front camera has a resolution of 5 megapixels.
The LG V20 supports 4G and VoLTE on two Nano-SIMs.
The LG V20 comes with a quick charger, USB Type-C cable, and B&O Play headset.