The most distinctive feature of the LG G3 is its 5.5-inch QHD (1440x2560-pixel screen).
The LG G3 is powered by a quad-core Qualcomm Snapdragon 801 SoC running at 2.5GHz with an Adreno 330 GPU.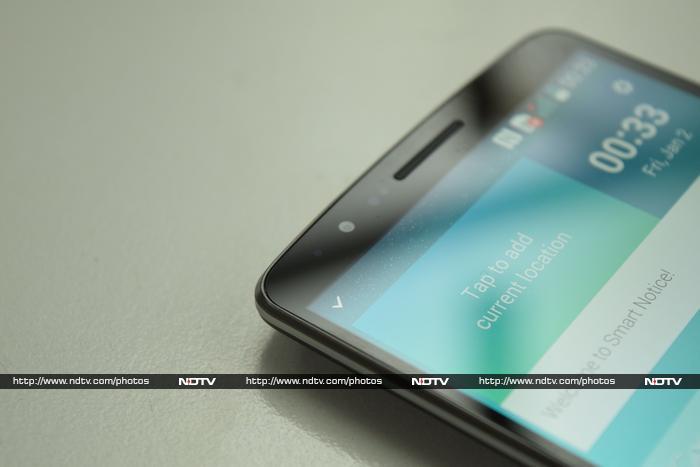 The LG G3 has a 2.1-megapixel front-facing camera.
The LG G3 supports Wi-Fi b/g/n/ac and Bluetooth 4.0 along with A-GPS and NFC.
Both sides of the LG G3 are blank since the buttons are on the rear.
The Micro-USB charging port and 3.5mm headset jack are on the bottom
There is an infrared LED and a microphone for noise cancellation on the top.
The LG G3 has a 13-megapixel camera with an LED flash and infrared laser focusing system.
The LG G3 features a new simplified user interface running on top of Android.
The LG G3 has a removable 3000mAh battery.
The LG G3 supports microSD cards of up to 128GB in capacity.
The LG G3 is available in two variants; one with 2GB of RAM and 16GB of internal storage space, and the other with 3GB of RAM and 32GB of storage space.