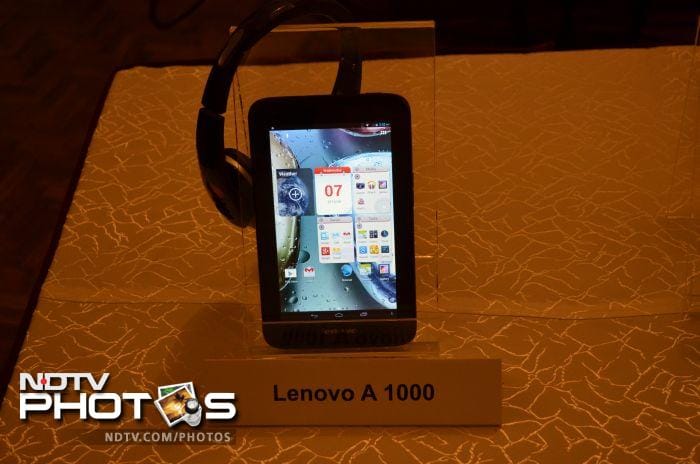 The Lenovo A1000 sports a 7.0-inch display.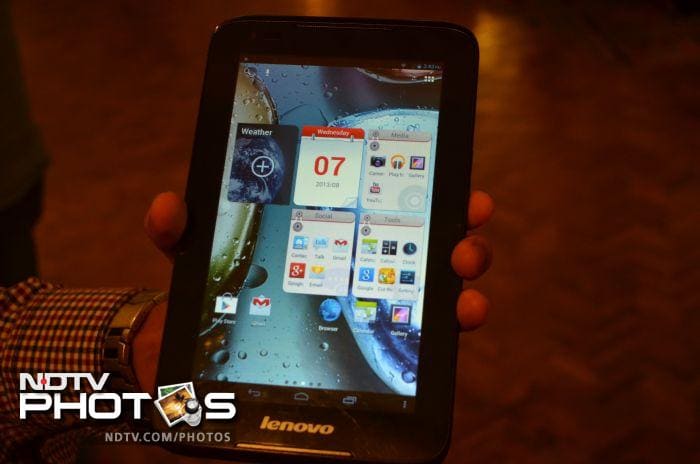 The A1000 has a resolution of 1024x600 pixels.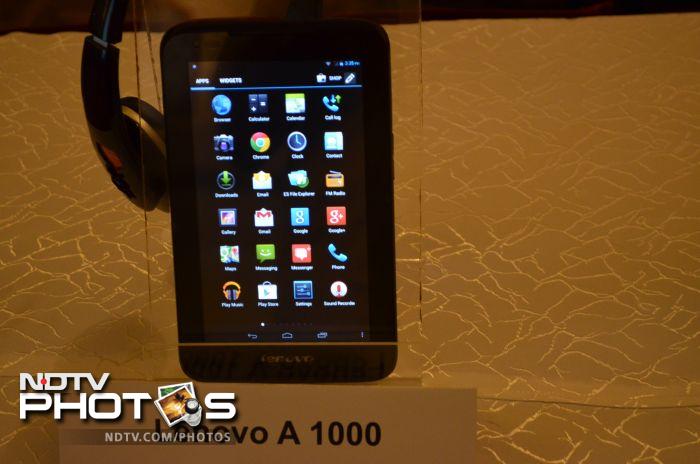 The tablet runs Android 4.1 Jelly Bean.
The A1000 is powered by a 1.2GHz dual-core MediaTek 8317 processor and has 1GB of RAM.
The Lenovo A1000 comes with a 3,500mAh battery.
The back of the tablet has got a plastic finish.
The volume rocker and the microSD card slot are placed on the right side of the tablet.
The micro-USB, 3.5mm jack and the power button are located at the top of the tablet.
The tablet also features Dolby audio enhancements with dual stereo speakers.
The 0.3-megapixel front camera, sensors and the speaker grill sit above the screen.
The tablet has a SIM card slot and comes enabled with voice-calling.
There are no controls at the bottom of the tablet.
Read more