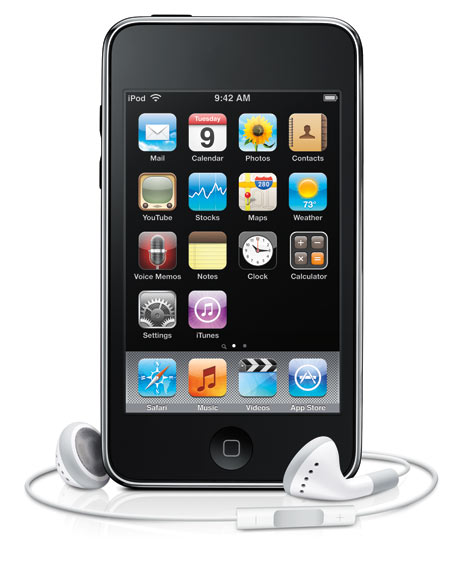 Apple announced the new iPod touch lineup starting at a price of Rs. 12,400. iPod touch features Apple's Multi-Touch user interface, a 3.5-inch widescreen glass display, Wi-Fi, Bluetooth, and a built-in accelerometer and speaker. The 8GB iPod touch is now available for Rs. 12,400, along with the iPod touch 32GB model for Rs. 18,400 and 64GB model for Rs. 24,400.

The new iPod touch supports Genius Mixes, which automatically creates up to 12 endless mixes of songs from the user's iTunes library.
iPod touch is a game player with its built-in accelerometer, Multi-Touch user interface and the over 20,000 game and entertainment titles available on the App Store. With support for peer-to-peer connections, the new iPod touch gives users the ability to play multi-player games with people next to them or around the world. iPod touch customers can add new game titles from the App Store over Wi-Fi.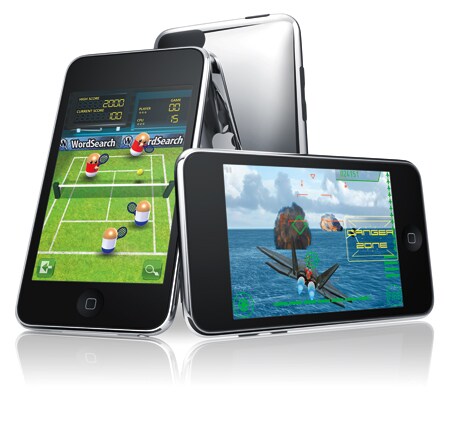 iPod touch is a also pocket computer, letting users surf the web, do email, manage their calendars, organise contacts, and use social networking sites such as Facebook and Twitter. iPod touch comes with the iPhone 3.1 software including: cut, copy and paste; Spotlight Search to search across iPod touch or within mail, contacts, calendar and iPod; landscape keyboard for mail, notes and Safari; remote lock for MobileMe and anti-phishing features.


iPod touch features up to 30 hours of music playback or six hours of video playback on a single charge. The 8GB model holds up to 1,750 songs, 10,000 photos and 10 hours of video; the 32GB model holds up to 7,000 songs, 40,000 photos or 40 hours of video; and the 64GB model holds up to 14,000 songs, 90,000 photos or 80 hours of video. The 32GB and 64GB models also include up to 50 percent faster performance and support for even better graphics with Open GL ES 2.0.