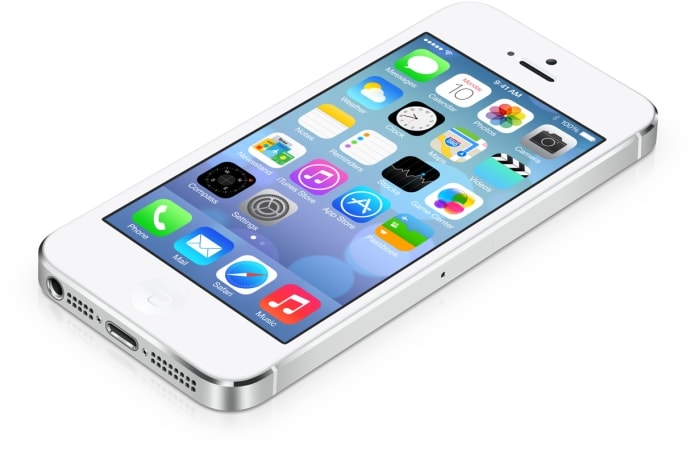 Apple has introduced iOS 7, "the most significant iOS update since the original iPhone." It comes with a completely redesigned interface. Let's take a closer look at iOS 7.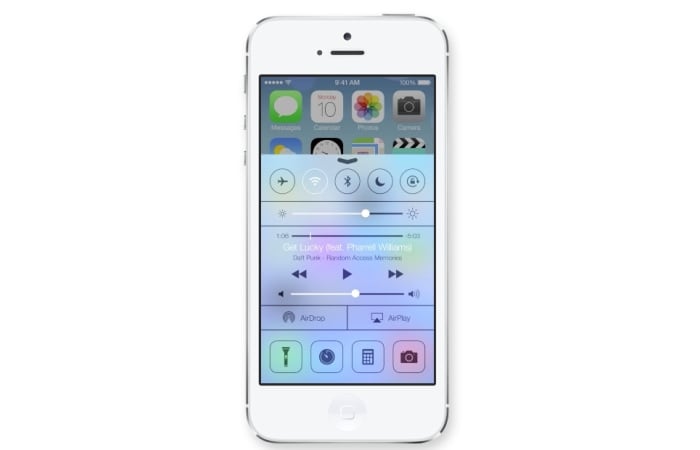 Control Center
Just swipe up from any screen including the Lock screen to do things like switch to Airplane mode, turn Wi-Fi on or off, or adjust the brightness of your display.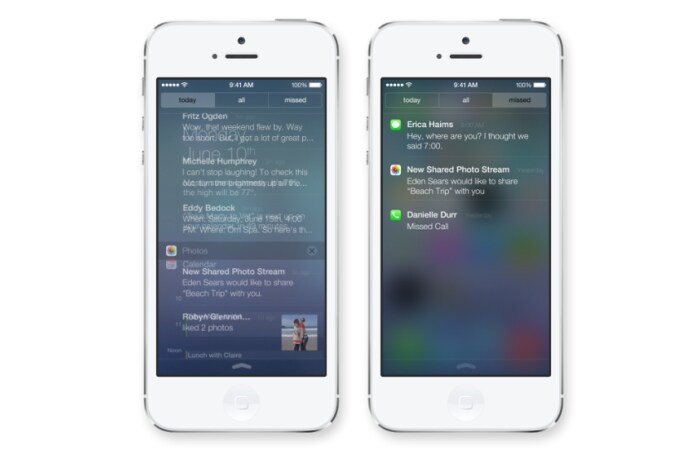 Notification Center lets you know about new mail, missed calls and a new feature called Today gives you a summary of what you need to know about for the day. You can access Notification Center from any screen, including the Lock screen.
Multitasking has always been a smart way to switch between apps. Now it's even smarter. Because iOS 7 learns when you like to use your apps and can update your content before you launch them. So if you tend to check your favorite social app at 9:00 a.m. every day, your feed will be ready and waiting for you.
Camera in iOS 7 puts all your shooting formats still, video, panorama, and now square front and center. With a swipe, you can capture what you want the way you want.
New filters let you do even more with each image. Give it a retro feel. Dial up the contrast.Or go black and white.
Photos
Introducing Collections, Moments, and Years smart groupings of your photos and videos based on time and place. Tap Years and all your shots fill the screen.
With iCloud, you can share your favorite moments with your favorite people by creating a shared photo stream. They can post photos, videos, and comments to your stream, and it all appears on everyone's iOS devices — automatically.
AirDrop lets you quickly and easily share photos, videos, contacts and anything else from any app with a Share button. Just tap Share, then select the person you want to share with.
Browsing is bigger, better, and more beautiful with Safari. Buttons and bars like the unified smart search field stay hidden until you scroll to reveal them. And with a swipe, you can go back or forward a page.
See all the URLs in your Twitter timeline, who posted them, and what they had to say about them.
iCloud Keychain - iCloud can remember your account names, passwords, and credit card numbers for you.
iTunes Radio features streaming radio stations as per your musical tastes and it's available on your iPhone, iPad, iPod touch, Mac, PC, and Apple TV for free.
Siri features a redesigned interface that fades into view on top of whatever's on your screen. A more natural speech pattern in a new female or male voice is even easier to understand.
Siri now references Wikipedia to answer your questions and can search Twitter, too.
The Mail app has been revamped to be in line with the rest of the OS.
The Weather app is completely redesigned to include new animations and an overview mode that lets you see the time and weather in multiple cities at the same time.
The new Messages app mirrors iOS 7 with a fluid interface.
New security features in iOS 7 make it harder for anyone who's not you to use or sell your device. Now turning off Find My iPhone or erasing your device requires your Apple ID and password.