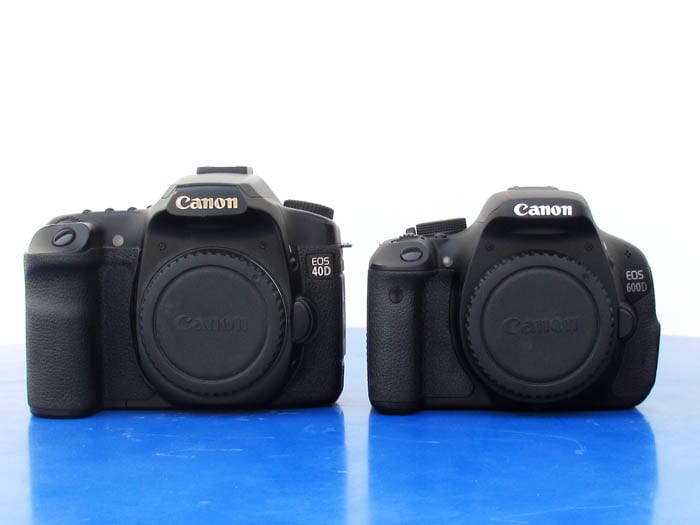 Compared to a semi-pro grade body, the 600D is relatively compact in size. (Pictured: Canon 40D on the left and Canon 600D on the right)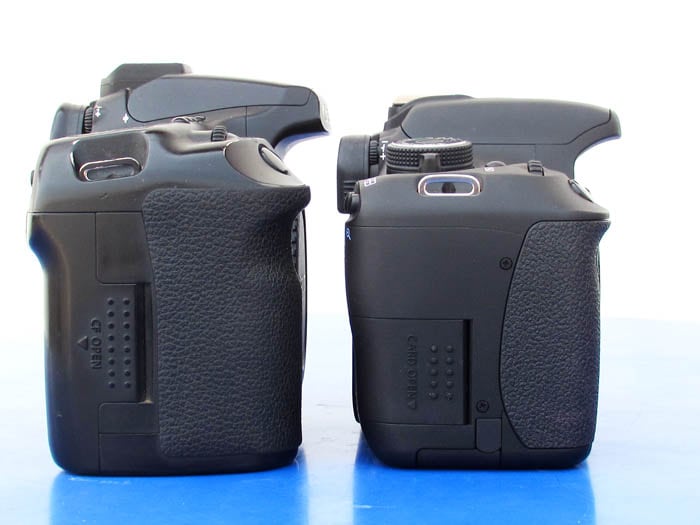 The compact size of the 600D reduces the area of the hand grip, making it less than idea for people with big hands. (Pictured: Canon 40D on the left, Canon 600D on the right)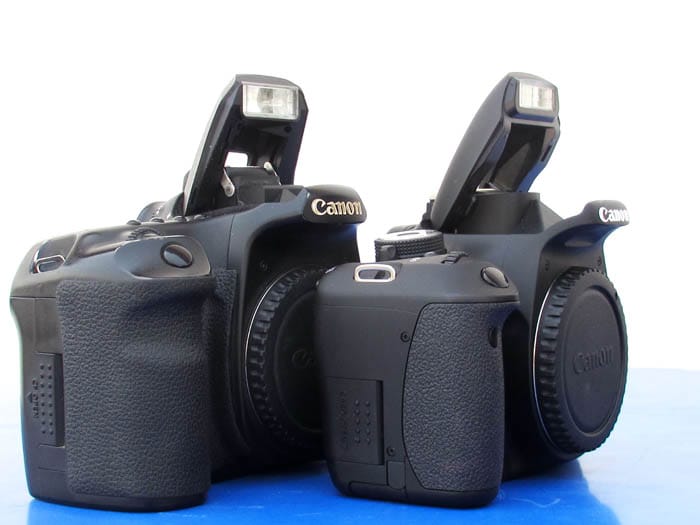 The flash on the 600D rises a little higher than normal, to prevent a shadow due to shooting with long lenses. (Pictured: Canon 40D on the left, Canon 600D on the right)
The control interface on the back is totally different on the Canon 600D as compared to the higher grade bodies. (Pictured: Canon 40D on the left, Canon 600D on the right)
The Canon 600D is a rather light body, so coupled up with a lens of a heavy build, the lens-body combination is a little unbalanced.
The 600D features a built-in mono mic for video recording.
The textured rubber grip is really good at helping maintain a grip on the camera.
The Vari-angle swivel screen on the 600D makes shooting stills and videos quite easy.
The 600D borrows the dedicated video shooting button from 7D.
The 600D features the standard tripod mount, along with the battery door.
Despite the small form-factor, the buttons at the back do not feel cramped and are easy to access with the thumb.
The 600D stores all the stills and videos on a singular SD card.
The Canon 600D uses the same battery as the Canon 550D, LP-E8.