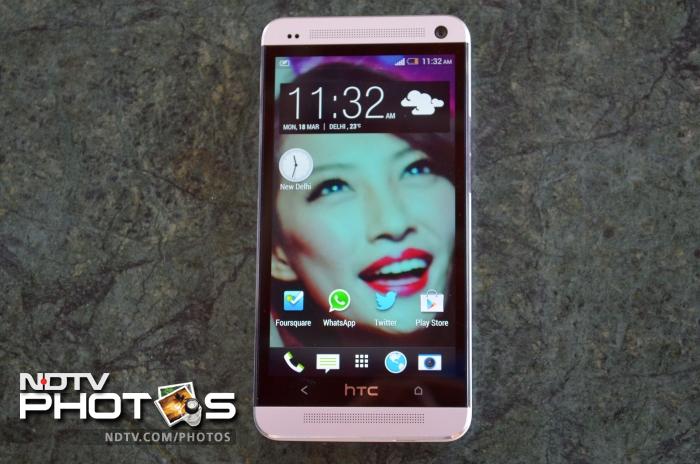 The HTC One comes with a 4.7-inch full-HD display and runs Android 4.1 Jelly Bean.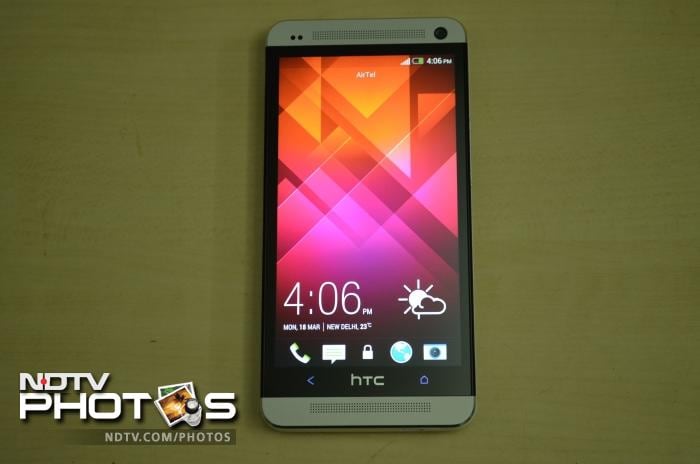 It is powered by a 1.7GHz quad-core Qualcomm Snapdragon 600 processor alongside 2GB of RAM.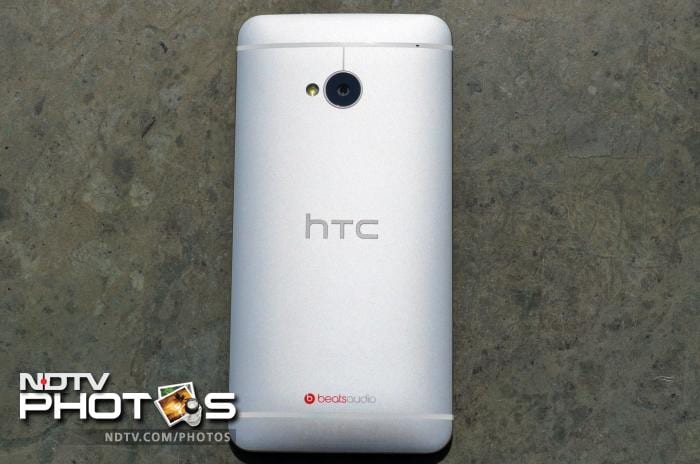 HTC One has an aluminium unibody.
The lower back of the phone has the HTC trademark beats audio branding just above the white polycarbonate band.
While the light and proximity sensors are located at the left side. The 2.1-megapixel wide-angle camera sits on the right, above the display.
The front camera comes with full-HD video recording capabilities as well as Optical Image Stabilisation (OIS).
There are two capacitive touch buttons, instead of the usual three, below the display panel with the HTC branding in the middle.
HTC BoomSound (enhanced sound thanks to dual frontal stereo speakers powered by built-in amplifiers).
A single LED flash is located just next to the lens. The phone has an ultrapiexl rear camera.
The noise cancellation micro-phone is at placed on the white polycarbonate band next to the rear camera.
There's a SIM for the micro-SIM and a pinhole for ejecting it.
The top of the phone houses the 3.5mm jack and the power button. The power button doubles up as the IR port that converts HTC One into a remote control.
The micro-USB port is located at the bottom of the phone along with a microphone.
The volume rocker is located on the right side of the phone.
The highlight of the HTC One is the home screen, which the company likes to call Blink Feed.
Thickness comparison of Sony Xperia Z(bottom) and HTC One(top).
Sony Xperia Z (left) and HTC One.
Video quality comparison: Sony Xperia Z(top) and HTC One(below).