The Lenovo K900, which runs on the forthcoming Intel(R) Atom processor platform for smartphones, is a premium smartphone that sports a 6.9mm profile, 13MP camera and a 5.5-inch IPS display with 1080p full high-definition resolution.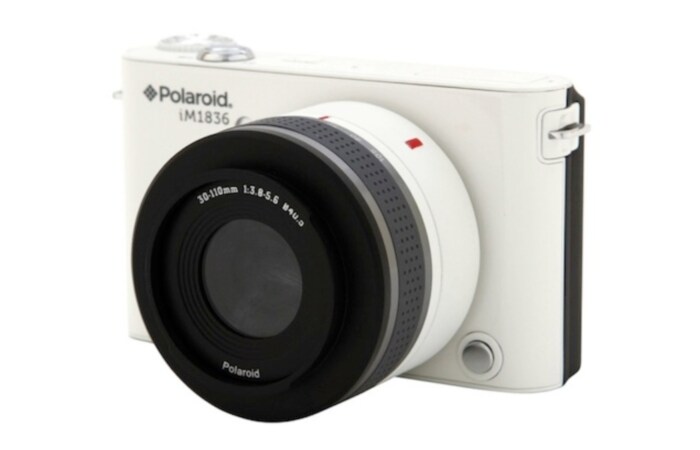 The iM1836 camera from Polaroid is the world's first Android-powered mirrorless interchangeable lens camera with a 18-megapixel censor. The Android 4.1 Jelly Bean-running camera comes standard with a 10-30mm optical zoom lens, and is capable of recording full-HD video.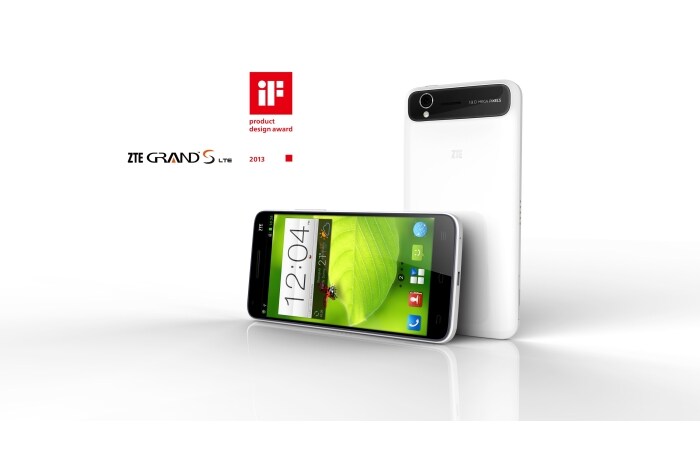 The ZTE Grand S is the company's first FHD smartphone and the world's thinnest within 5 inch FHD quad-core smartphones, enabled by the Qualcomm Snapdragon S4 Pro processor. The ZTE Grand S comes with Jelly Bean operating system, 13M AF camera with Flash and 2M FF 1080P video and 5 inch FHD screen capable of full-website display.
The bendable 'Youm' OLED display of Samsung uses thin plastic instead of glass, thereby making it unbreakable.
Thanks to OLED technology, the 56-inch set from Panasonic is less than half an inch thick and weighs 27 pounds, about half of what equivalent conventional sets weigh.
Sony 4K XBR LED - The revolutionary TV combines the world's largest OLED display with dazzling 4K resolution, including this beautiful interface screen. 4K stands for four times the resolution of Full HD, translating into a resolution of 3,840 x 2,160 pixels.
The F9500 television from Samsung is the first in the world that lets two people watch two different shows at the same time. The multi-view feature allows two people to watch completely different Full-HD content simultaneously on the same screen with corresponding audio and controls.
LG 55-inch OLED is 4 millimetres thin and weighs less than 10 kilograms. The company claims that its produces vivid and realistic pictures thanks to its superior WRGB technology.
A revolutionary tablet screen as thin as a sheet of paper that can be twisted and dropped without damage. The PaperTab is fully interactive with a flexible, high-resolution 10.7-inch plastic display.
Huawei unveiled two new Android smartphones, the 6.1-inch Ascend Mate and 5-inch Ascend D2 powered by an Intel processor.
Philips has launched the "world's first sound bar with detachable speakers," in the form of the Fidelio HTL9100 soundbar. Philips claims 10-hours of battery life for the detachable speakers after which they can be reattached to the sound bar for charging automatically.
Panasonic bone-conduction TV headphones - The headphones connect to a TV via the Bluetooth wireless standard and attach to your head like a normal set of headphones. But instead of using your ears, the headphones work like hearing aids by transmitting sound waves through your skull.
The world's first strapless, continuous heart rate sports watch.
Sharp revealed the world's first 8K TV. (Image credit: Rajiv Makhni)
Sony Xperia Z - Xperia Z comes with a 5" Full HD 1080p Reality Display, Snapdragon™ S4 Pro quad-core processor, 13 megapixel fast-capture camera and 4G LTE.Xperia Z also includes Battery STAMINA Mode that can improve the standby time by four times or more by automatically shutting down battery-draining apps whenever the screen is off.
The monitor measures 3,840-by-2,160 pixels, giving it about 8.3 million pixel.
Sony updated its top-selling VAIO T Series Ultrabook line with an optional touchscreen for the T Series 14 Ultrabook and the new Full HD, touch-enabled T Series 15, both allowing consumers to experience Windows 8 in a clamshell form factor.
Sony Wire Free Walkman - Fitness enthusiasts will never miss a beat under water again with Sony's new Walkman Sports MP3 Player (NWZ-W270), a water-proof, all-in-one digital music player designed to conveniently and comfortably wear to the gym.
The world's first Curved OLED TV.
The new WX-GT90BT CD-receiver is used with Sony's App Remote app for USB-connected iPhones and Bluetooth connected Android phones. Once downloaded drivers no longer have to go back-and-forth between the car audio system and smartphone to access a favorite tune. Music information such as album artwork is displayed on the smartphone screen, while incoming text messages can be read aloud on Android phones through the car's speakers for ultimate driving convenience.
Sony wireless portable bluetooth speaker - With built-in NFC technology, users can simply tap an NFC-enabled smartphone or tablet to the portable speaker to instantly stream high-quality music or crystal-clear phone calls via Bluetooth. These new speakers also stream music wirelessly from iPhones and iPads as well as Android smartphones and tablets that are not NFC equipped.
IdeaCentre Horizon Table PC - The IdeaCentre Horizon Table PC from Lenovo is a PC the size of a coffee table that works like a gigantic tablet and lets four people use it at once.
Belkin Thunderstorm Handheld Home Theater - Designed to integrate seamlessly with the iPad, the Belkin Thunderstorm Handheld Home Theater connects directly through the iPad dock connector for a seamless, unified experience. The Belkin Thunderstorm Handheld Home Theater will be available for both 30-pin connectors and the new Lightning connector.
ThinkPad Helix - Lenovo's newest convertible tablet running on Windows 8.
Samsung HW-F750 Soundbar - Samsung's Vacuum Tube Soundbar (model HW-F750) is the first soundbar to feature a built-in vacuum tube to maximize sound quality, and is the world's first soundbar that can wirelessly connect with a TV via Bluetooth.
Samsung 7.1 Channel Home Theater System (model HT-F9750W) - Created to be the perfect counterpart for Samsung's 2013 TVs, with a Gallium Nitride (GaN) amplifier that delivers pure sound, and design and usability features that bring home a totally seamless experience.
The world's first 4K tablet from Panasonic.
Powered by the Tegra 3 quad-core processor, the tablet features a 10.1" display that runs at 1280x800 resolution.
FujiFilm SL100 - The SL1000 boasts the highest optical zoom of all the cameras announced, with a 50x optical zoom lens (24mm-1200mm) with fast apertures of f/2.9 to f/6.5 and a 16 million pixels 1/2.3-inch BSI-CMOS sensor.