1
15 most anticipated games at E3 2011
Bioshock: Infinite

After the success of Bioshock 1 and 2, 2K Games has decided to release the third iteration of the franchise that takes place in the city of Columbia situated high up in the air. Set in 1912, the user dons the role of lead protagonist Booker DeWitt, a disgraced former private detective who's picked up a new case. The job is to find Elizabeth, a young woman who's gone missing and find her unharmed. We have only seen one gameplay footage and it has truly blown us away. Can't wait to see what 2K Games will show off at E3 2011.
2
15 most anticipated games at E3 2011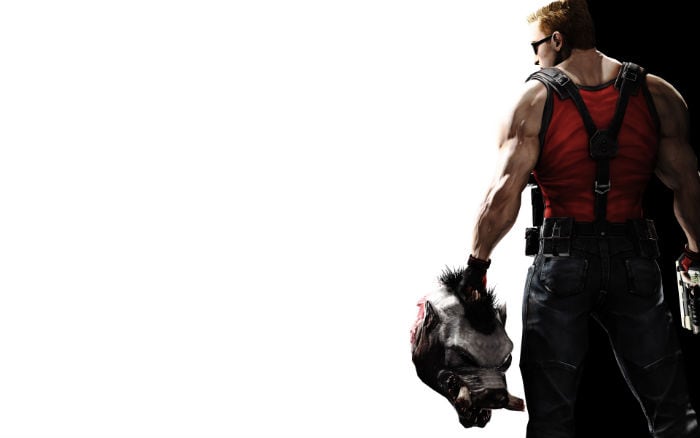 Duke Nukem Forever

Brought back from the dead, Duke Nukem Forever has been in the making for over 10 years. The aliens are back and they have taken all the girls and it is up to Duke to save the day. We cannot wait to say, "Hail to the king" when we see the game in at E3 2011.
3
15 most anticipated games at E3 2011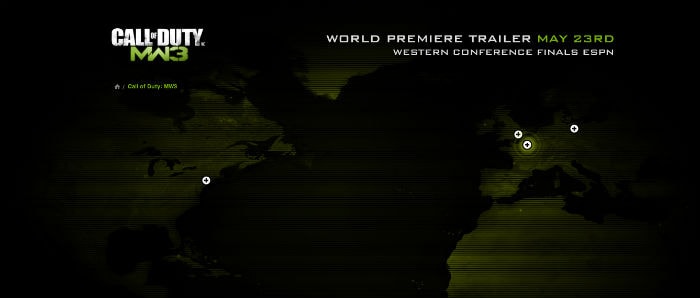 Call of Duty: Modern Warfare 3

One of Activition's largest selling First Person Shooter franchises is all set to makes a grand entrance at E3 2011. Continuing the Modern Warfare franchise, we wouldn't be surprised if the Osama Bin Laden assassination makes an appearance in this game.
4
15 most anticipated games at E3 2011
Rage

Known for the legendary Doom and awesome Quake franchises, id Software is all ready to take on the First Person Shooter genre with Rage. Set in a post-apocalyptic future, Rage gives the user access to a vast arsenal of weapons to take down the mutants and save the day. Using id's idTech 5 technology the game looks rich, vibrant and realistic.
5
15 most anticipated games at E3 2011
Battlefield 3

A recently launched sniper gameplay demo is truly impressive. Battlefield 3 looks stunning and the attention to detail is awesome. Could this be the Ying to Call of Duty's Yang? The answer will be revealed as E3 kicks off on June 6, 2011.
6
15 most anticipated games at E3 2011
Mass Effect 3

Commander Shepard is back in his third outing and this time his mission is to save Earth. The first Mass Effect re-defined the RPG (Role Playing Game) genre and Mass Effect 2 combined RPG with third person shooter elements taking the gameplay to a whole new level. Many have tried to mimic this formula and failed. It will be interesting to see what developer BioWare has hidden under Commander Shepard's sleeve.
7
15 most anticipated games at E3 2011
Metal Gear Solid: Rising

A PS3 exclusive franchise coming to the XBOX 360? That's all we heard about the future of the Metal Gear Solid franchise and we're excited about seeing which direction creator and executive producer Hideo Kojima is going to push the story. The lead protagonist has changed to Raiden and the story follows his journey to recovering the remains of Big Boss. The events of the game are set before the happenings of Metal Gear Solid 4.
8
15 most anticipated games at E3 2011
Star Wars: Kinect

Waving your hands in front of the TV and feeling like a true Jedi Knight – haven't we all wanted to be there?. Star Wars for Kinect was shown off last year to a select few journalists behind closed doors and even they weren't allowed to play the game. This year at E3 we not only hope to see the game in action but hear a release date as well.
9
15 most anticipated games at E3 2011
Forza 4

The only simulated racing franchise to give GT5 a run for its money, Forza 4 is not only set to raise the bar on the XBOX 360, but show-up with Kinect support as well. Now feel like you are in the driver's seat as you "drive" through lush environments using Microsoft motion sensor.
10
15 most anticipated games at E3 2011
Gears of War 3

A spectacular conclusion to an outstanding franchise, Gears of War 3 sees the final chapter in Marcus Fenix and Delta Squad's fight against the Locust. The multiplayer Beta has already proven that the game has surpassed all expectations. But will the single player campaign match up? Stay tuned, as we will bring you the complete lowdown from the halls of E3 2011.
11
15 most anticipated games at E3 2011
The Legend of Zelda: Skyward Sword

The only Wii game on our list (and it is here because its Zelda, duh!), the Legend of Zelda: Skyward Sword was demoed by none other than creator Shigeru Miyamoto himself at E3 2010. Skyward Sword introduces full motion control made possible with the Wii MotionPlus accessory, which synchronizes player movements with link's actions while offering greatly intuitive gameplay.
12
15 most anticipated games at E3 2011
Uncharted 3

Need we say more? Uncharted 3 is a sequel to the critically acclaimed Uncharted 2. Developer Naughty Dog outdid themselves with Uncharted 2. Will they repeat themselves  with Uncharted 3? This is one of the most beautiful looking games with a captivating story that twists and turns and keeps you glued to your seat. With all the hype surrounding this game, words cannot express our anticipation for this title.
13
15 most anticipated games at E3 2011
Hitman Absolution

Agent 47 is about to make his reappearance after a long break in Hitman Absolution. The rumour mill was hard at work predicting the existence of the game and hearsay was confirmed the day the first screen shots were revealed. Hope to see some gameplay in action at E32011.
14
15 most anticipated games at E3 2011
Assassins Creed Revelation

The final chapter in Ezio Auditore da Firenze's saga, Assassins Creed Revelations finally brings closure to the never-ending war between the Assassins and the Templars. The series has been credited for recreating real life scenarios in a fictional reality. Go anywhere, climb anything gameplay has been the most unique aspect of this game.
15
15 most anticipated games at E3 2011
Batman Arkham City

Batman Arkham Asylum put developer Rocksteady on the gamers' map and now they are planning to one up their best creation by taking the Dark Knight to the next level. Expect to face-off with villains such as Two-Face, Cat Woman, Penguin, the Joker and many more in this outing of the caped crusader. The gadgets were a highlight of the previous game and we hope they make a grander appearance in Arkham City.