Technology has become commonplace and can be taken for granted, but 3D printing is an exception to this. For many of us, the idea of being able to "print" a physical object is still hard to process, and perhaps for that reason, the hype around the technology is also hard to believe.
That's been the case for many years now though, and although you still come across people who believe that 3D printing is the next big thing, there are plenty of reasons to think that's not the case.
To know why, the first thing you should know is a little bit about how 3D printers work. As discussed earlier, in 3D printing, materials like metal, plastic, resin, or ceramic are printed layer upon layer, until a solid object comes out. This is also known as additive manufacturing. There are many ways to carry out 3D printing, but these all use computer aided design (CAD) files. These files are used to tell the printer how the objects being put together are to be layered.
There are a variety of different technologies that achieve this basic goal, and although they all work differently, they share a number of benefits - and drawbacks. At this point in time though, the drawbacks are perhaps higher than the benefits.
(Also see: How Does 3D Printing Work, and What Are Its Different Technologies?)
There is great potential for 3D printing
The various 3D printing technologies are useful in a number of different ways. The technology is already being used to make toys, models, and prototypes, or to make moulds that are used in regular manufacturing processes. The Indian Navy is even making a 3D library of all the parts it needs, so that casts for the parts can be created in short order.
Dutch startup MX3D unveiled plans to build 3D printed bridge across a canal in Amsterdam. Professor Behrokh Khoshnevis developed a 3D concrete printer that could build a 2,500-square-foot house in just 24 hours. Chinese company WinSun has managed to build a 20 feet tall, 33 feet wide and 132 feet long house in less than 24 hours. What's more, the materials used were from recycled waste according to the company.
Beyond that, 3D printing has managed to find its place in jewelry industry also. A special type of resin called the wax resin or the cast able resin can be used to create a mould. Once that is prepared, gold or silver in liquid form can be poured into the mould, to get the desired solid jewelry, and the wax gets washed away.
Companies like Boeing and Nasa are also already using 3D printed parts in planes and 3D printed drones. A team of Nasa scientists succeeded in printing the injectors, valves and the turbo pumps which constitute about 75 percent of the parts required to build a rocket engine. All these parts were able to clear the testing phase under similar conditions as experienced inside traditional rocket engines used in space.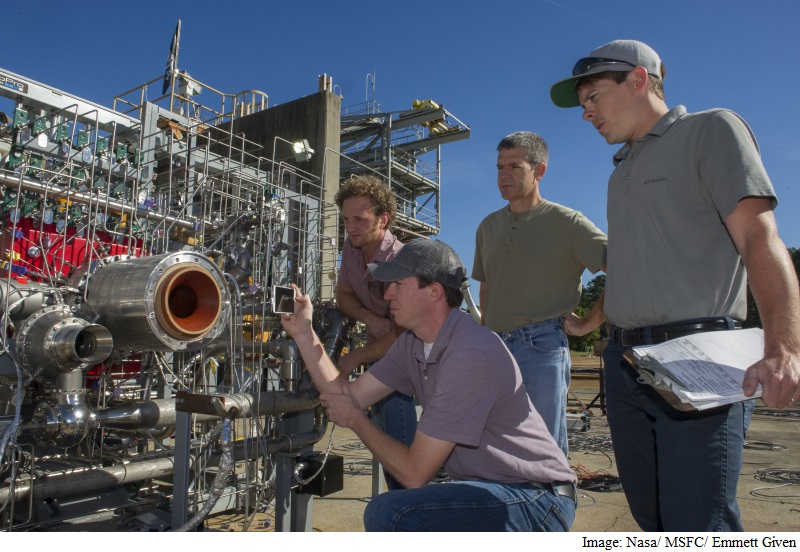 Boeing has already made a 3D printed drone. Using the FDM and SLS techniques, it simply printed all the different pieces of the drone, thereby reducing the manufacturing time and cost. Boeing has also filed a patent application for using 3D printing aircraft replacement parts.3D printing has found usage in automobile industry to print various components.
What's more, 3D printing has shown promise in medical field also. In one instance doctors used 3D printed custom airway splint device to treat infants with an often-fatal airway disease. Recently US FDA approved Spritam - the first prescription drug made through 3D printing.
In the medical industry there are few areas where 3D printing is finding some application. One of them has been development of prosthetic limbs. The technology makes it possible to make prosthetic limbs far more cheaply and also much more quickly.
It's also proved to be useful in preparing for surgical operations - 3D printing cardiac models has proven to be helpful for surgeries, as it allows accurate models of organs to be created, so surgeons can plan the procedure with pinpoint detail.

There is a downside
Given all that we've seen, why is 3D Printing still not widely adopted by companies across the globe? One of the reasons which can be an obstacle for the growth of 3D printing is safety. There are some important legal issues to consider about 3D printing that could prove to be as big an obstacle to its widespread adoption, as the technological issues are.
The most famous debate is: what if someone uses a 3D printer to print a gun. Almost anyone having a 3D printer at home could be able to manufacture a gun, a major security concerns in the coming future. A Japanese man was sentenced in October last year for making 3D printed guns. The law is going to have to evolve to deal with issues like this one.
But perhaps the biggest shortcoming of 3D printing in the manufacturing-sector is the problem of counterfeiting. A company which is making spare parts can face some serious competition from cheap parts in the market. In the future, if the price of 3D printers comes down and almost everyone has one in their homes, then what is going to stop them from replicating various products in the market without paying much attention to durability? The market will be flooded with cheap replicas, creating some serious credibility issues.
Another issue with 3D printing is the amount of energy consumed by these printers. The amount of power consumed by small 3D printers is already too high; 3D printers using laser to melt the plastic consume almost 50 times more energy than traditional moulding machines.
But perhaps the biggest issue is an environmental one. ABS has been one of the main materials used for printing and it is not exactly environment friendly. If everyone starts using a 3D printer on a day to day basis it will lead to an enormous build-up of ecologically harmful waste.
Many problems related to 3D printing are just initial obstacles which can be overcome once the various weak spots have been identified and dealt with accordingly. Companies dealing in mass production may well opt for 3D printing in the decades to follow to cut down on labour costs, minimize production time and increase profit.
The need of the hour is abundant raw material (preferably renewable), improved printing methods (for perfection) and desirable equipment (to handle large scale printing).
Having said that, 3D printing does seem to have the potential to be one of the biggest game changer in the coming decades. It is bound to bring out dramatic change in our lives to the extent which we really can't imagine right now. 3D printing will change the world around us. The only question is when?