Xiaomi, as teased, has unveiled its first ever electric bicycle at an event in China. Dubbed Qicycle Electric Folding Bike, the anticipated 'Mi Smart Bike' has been priced at CNY 2,999 (approximately Rs. 30,000).
At the launch event, Xiaomi stressed that it was not just a "smartphone company" but a "technology company." The Chinese company already has a lot of products under its belt including smartphones, tablets, wearables, Internet-connected air and water purifiers, television models under the Mi TV series, Yeelight bedside lamps, Mi Power Banks, Mi Wi-Fi nano wireless routers, Yi Action Camera, Mi Rainbow 5 AA batteries, and two-wheeled self-balancing scooters among others.
The latest Qicycle (bicycle) is made of carbon fibre and packs a host of sensors while weighing only 7 kilogrammes. The Chinese company touted that the bicycle obtained the Red Dot Design Award 2016. Xiaomi claimed that since the Qicycle was foldable, people can now keep a bicycle in their cars without it taking up a lot of space.
(Also see: Xiaomi - From China's Apple to China's Samsung?)
During the unveiling, Xiaomi touted that "Qicycle is not an ordinary bicycle" and instead is an electric folding bike with an integrated electric motor which can be used for propulsion. The Qicycle is backed by a 250W 36V electric motor and it uses Torque Measurement Method (TMM) to assist the rider's pedal-power.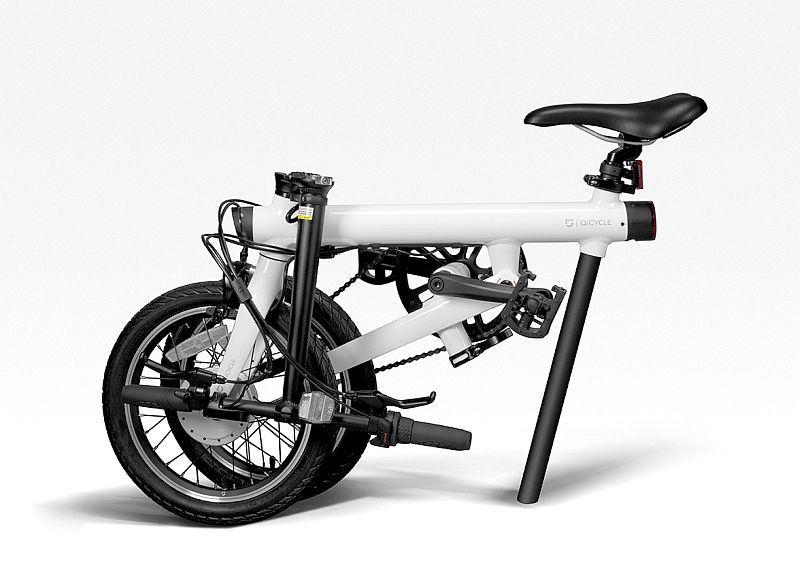 The bicycle uses Panasonic 18650mAh battery which can provide users cycle up to 45km. The company added that the Qicycle comes with battery management system (BMS) which is an electronic system that manages a rechargeable battery and protects it from operating outside its safe operating area. The system also does other related things such as monitoring state, calculating secondary data, reporting that data and controlling its environment.
Xiaomi revealed that the Qicycle can be paddled with the aid of Shimano Gear Shifters even after the bicycle runs out of battery. The Chinese company confirmed that the Qicycle can measure fitness-related parameters such as calories burned, distance traveled, and traveling speed. Xiaomi is yet to reveal whether the Qicycle will launch outside China.