Winsor McCay's Little Nemo in Slumberland is the subject of Monday's animated Google doodle.
Winsor McCay was an American cartoonist and animator who's said to have been born in Michigan on September 26, 1869. However, there's some debate around the exact date and place of his birth. McCay went to Cleary's Business College in Ypsilanti, Michigan to get business training. While in Ypsilanti, he met John Goodison of Michigan State Normal College, who gave McCay his only formal art training.
In 1889, Winsor McCay moved to Chicago intending to study art, but due to his poor financial state, ended up taking a job instead. His first job was producing woodcuts for circus and theatrical posters for National Printing and Engraving Company. He later moved to Cincinnati, Ohio, where he met his wife and also started his career as a cartoonist.
McCay started doing Little Nemo in Slumberland, the subject of today's Google doodle on October 15, 1905. Here's a brief-write up of the comic
via
The Virginia Quarterly Review:
At the beginning of the last century, a little boy named Nemo was haunted by recurring nightmares of a bizarre and unruly land where the conventions of everyday life were turned upside down. By day, the boy was firmly lodged in the respectable and decorous world of middle-class white America.

Nighttime allowed Nemo, a shy seven-year-old whose hair became rumpled as he tossed and turned in bed, to escape into the fabulous and slightly sinister realm of Slumberland. Unlike the daytime republic governed by President Theodore Roosevelt, Slumberland was ruled over by King Morpheus, a Jove-like patriarch whose furrowed brow and Old Testament beard commanded respect.

Like Jonathan Swift's Lemuel Gulliver or Lewis Carroll's Alice, Nemo was a sober and innocent soul who traveled to a bizarre fantasyland which on closer inspection turned out to be a parody of the home that was left behind. Yet there is a significant difference between Nemo and his distinguished literary ancestors.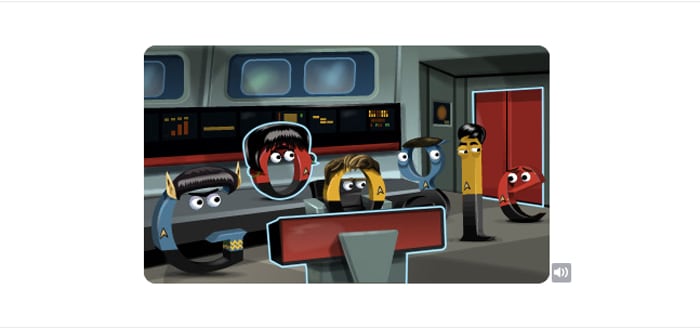 Best Google doodles of 2012
For more
Google doodles
, visit
this page
.
For the latest tech news and reviews, follow Gadgets 360 on Twitter, Facebook, and Google News. For the latest videos on gadgets and tech, subscribe to our YouTube channel.
Related Stories