Pebble, the company behind the eponymous smartwatch that ignited the market for wearable devices, has launched an updated device called Pebble Steel. The new watch is slimmer than the original and is made of metal and glass, rather than plastic. It isn't an upgrade in terms of specifications and capabilities, but it offers a choice to prospective buyers who might have been put off by the geeky, plastic feel of the original Pebble. The launch signals a serious effort to move into the mainstream, offering users a more easily adoptable way to receive notifications and check glanceable information on their wrists.
The Pebble Steel is designed to be unobtrusive, and will appeal to those who prefer a more formal, metallic watch and band. Priced at $249 (approximately Rs. 15,490) as opposed to the original's $150 asking price (approximately Rs. 9,330), the new Pebble Steel comes in either brushed stainless or black matte finishes, and each watch also comes with a matching leather strap. Its bezel is much thinner, and there's a new Pebble logo on the front. The original will continue to be available in five glossy plastic finishes: black, white, grey, orange and red for those who prefer its lower price or sportier look.
Early adopters, especially the nearly 69,000 backers who contributed to the watch's Kickstarter campaign, need not worry about their Pebbles being rendered obsolete just yet. The Pebble Steel does offers exactly the same features as the original, down to the battery life and waterproof rating, except for the addition of a status LED (which app developers will be able to tap into). The Steel can't use standard replacement watch straps, but Pebble will release the specifications and allow third parties to sell compatible ones. The Steel's magnetic charger is also different, and won't be physically cross-compatible with that of the original.
( Also see : Coming in 2014: Extremely smart watches and wearable TVs )

With competition in the wearable technology space heating up, Pebble has been smart to expand its appeal and establish a strong user base early on. The company claims that over 300,000 Pebbles have shipped so far, and over 3,000 developers are already committed to developing new watch faces and apps. Nearly every major consumer electronics brand is going to be fighting for space on users' wrists, with several new products unveiled alongside the Pebble Steel at CES 2014, although Pebble still maintains a distinct niche thanks to its monochrome eInk screen, lack of touch controls, and relatively low price.
( Also see : Pebble adds iOS 7 notifications; smartwatch now shipping globally for $150 )

Pebble had previously stated that it won't fragment its user base with an entirely new product till 2015. The upcoming SDK v2.0 will allow developers to create a new generation of powerful apps for all existing Pebbles, with support for persistent local storage, accelerometer support, data logging and Javascript execution, which will allow apps to send and receive data to remote Web services through a user's smartphone. The release, scheduled for late January, will come alongside an official app store which will make it even easier for users make the most of a Pebble's full potential. Apps already announced include remote controls for GoPro, Pandora, iControl home automation and Mercedes; social network companions including Foursquare; local discovery tools such as Yelp; and sports updates from ESPN.
Stay in touch with the latest from CES 2014, via our
CES page
.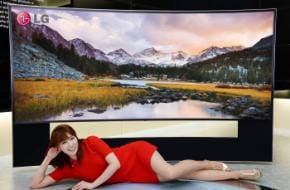 CES 2014 - World's biggest tech event in pics