Leonhard Euler's 306th birthday is the subject of Monday's Google doodle. Euler is perhaps best known for making important discoveries in the field of calculus and graph theory.
Leonhard Euler introduced much of the mathematical terminology and notation that is used today, such as the notion of a mathematical function, and is widely considered to be one of the greatest mathematicians of all times.
Euler was born on April 15, 1707, in Basel, Switzerland. Soon after his birth, the Eulers moved from Basel to the town of Riehen, where Euler spent most of his childhood. Leonhard Euler's father, Paul, was a friend of the Bernoulli family. Johann Bernoulli, who was then regarded as Europe's foremost mathematician, would come to be the most important influence on young Leonhard.
When he was 20, Euler moved to St. Petersburg, to take a position at the Imperial Russian Academy of Sciences. Political turmoil in Russia forced Leonhard Euler to take a position at Berlin Academy in 1741. He lived for 25 years in Berlin, where he wrote over 380 articles. During this time, he also published the two works which he would be most renowned for: the Introductio in analysin infinitorum, a text on functions published in 1748, and the Institutiones calculi differentialis, published in 1755 on differential calculus.
By 1766, the situation in Russia had improved greatly and Euler accepted an invitation to return to the St. Petersburg Academy and spent the rest of his life in Russia. Euler died of a brain haemorrhage on 18 September 1783.
Euler's influence best on mathematics is perhaps best summarised by Pierre-Simon Laplace, who is believed to have said, "Read Euler, read Euler, he is the master of us all."
For more Google doodles, visit this page.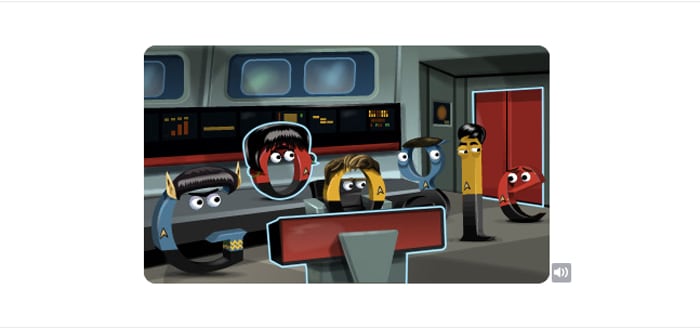 Best Google doodles of 2012
For the latest tech news and reviews, follow Gadgets 360 on Twitter, Facebook, and Google News. For the latest videos on gadgets and tech, subscribe to our YouTube channel.
Related Stories