Google is continuing its annual Mother's Day tradition by marking the occasion with a doodle on its home page. The Google doodle shows a mother riding a bicycle flanked by her kids on either side.
The origin of Mother's Day as the world knows it today can be traced back to the United States. In 1908 Anna Jarvis held a memorial for her mother in the US. She then began a campaign to make "Mother's Day" a recognised holiday in the United States. Her attempts bore fruit in 1914, and since then the day is celebrated every year.
Most countries celebrate the day on the second Sunday of May, while others observe Mother's Day on different days, with 8th March and 21st March the other popular dates, across the world. The countries that recognise the second Sunday of May as Mother's Day includes Canada, Australia, most parts of Europe, India & other parts of Asia, Brazil and other parts of South America, as well as many countries in Africa.
In some countries Mother's Day is celebrated on a day that is significant to the majority religion, such as Virgin Mary day in Catholic countries. Other countries selected a date with historical significance, minus the religious context. For example, Bolivia's Mother's Day is the date of a battle in which women participated. In many Eastern Catholic and Eastern Orthodox Churches, a special prayer service is held in honour of the Theotokos Virgin Mary.
Ex-communists countries usually celebrated the socialist International Women's Day and distanced themselves from the more commercialised Mother's Day. Some ex-communist countries, like Russia, still follow this custom, while others like Ukraine simply celebrate both holidays.
While commercialisation of Mother's Day has disappointed many, it's hardly a modern phenomenon, with Jarvis herself becoming an opponent of the holiday due to the rampant commercialisation as early as the 1920s.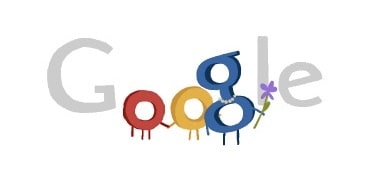 Mother's Day Google doodles over the years
For the latest tech news and reviews, follow Gadgets 360 on Twitter, Facebook, and Google News. For the latest videos on gadgets and tech, subscribe to our YouTube channel.
Related Stories