Gideon Sundback was a Swedish-American electrical engineer, famous for his development of the modern-day zipper.
Gideon was born as Otto Fredrik Gideon Sundback on April 24, 1880 to a farmer in Smaland, the souther part of Sweden. After completing his schooling in Sweden, Sundback moved to Germany where he attended polytechnic school. His destiny beckoned, and he moved to the United States in 1905, where he joined Westinghouse Electric and Manufacturing Company, the company that pioneered long-distance power transmission and high-voltage transmission. As an interesting sidenote, Westinghouse Electric and Manufacturing Company later went on to buy CBS, and is many ways the successor of the present-day CBS Corp.
Back to Sundback then, who worked for a variety of companies between 1906 and 1914, where he got the chance to make several advances in the development of the zipper. Initial versions of the zipper had a tendency to easily get pulled apart, a problem that Sundback solved by increasing the number of fastening elements per inch.
In 1914 he created the "Hookless No. 2", the design that forms the template for the modern-day zipper. In this design, each tooth in the zipper has a dimple at the bottom and a nib at the top. The two sides of the zipper are offset by a half a tooth's height, such that when the two sides are brought together, the dimple of a tooth on one side engages with the nib of the one on the other (side), creating an interlocking that has since frustrated many trying to shed their clothes in a hurry.
Sundback applied for a patent for his invention of a "Separable Fastener" on 27 August, 1914, which was duly granted on 20 March, 1917 as Patent # 1,219,881. It wasn't until the year 1923 that term zipper was coined.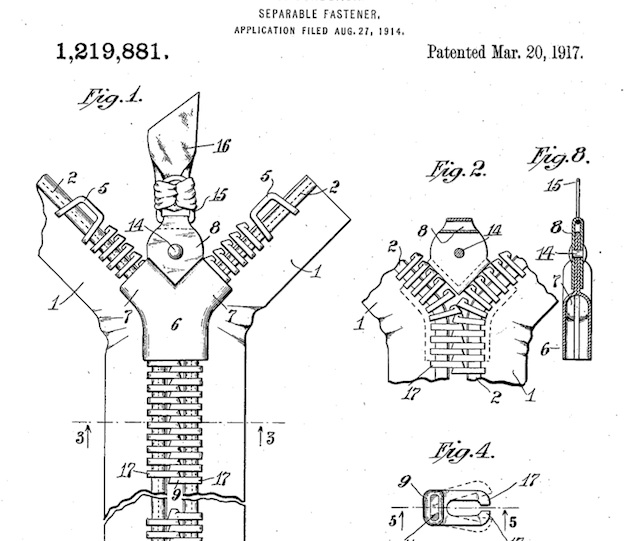 Aged 74, Sundback succumbed to a heart condition in 1954. He was posthumously inducted into the National Inventors Hall of Fame in the year 2006 for his work on the development of the zipper.
For the latest tech news and reviews, follow Gadgets 360 on Twitter, Facebook, and Google News. For the latest videos on gadgets and tech, subscribe to our YouTube channel.
Related Stories